Gemma Chan Says This Movie Changed Her Career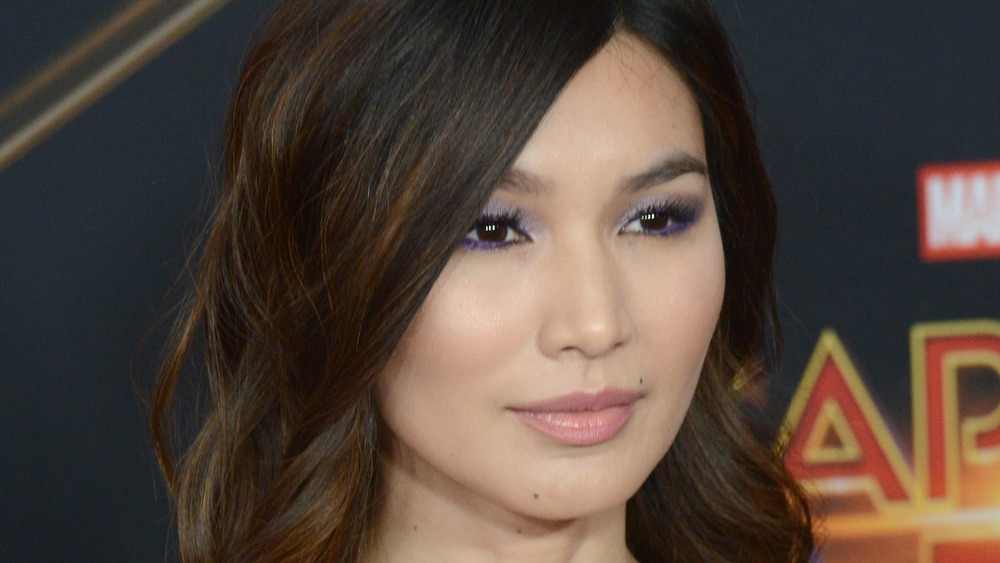 Albert L. Ortega/Getty Images
Gemma Chan scored a role many actresses would consider a career pinnacle when she was cast as the immortal superhuman Sersi in Marvel's The Eternals, but during a 2021 interview with Elle, Chan revealed that it was her previous casting in a 2018 film that put her on a trajectory to pursue broader professional opportunities and to land that coveted part in the superhero franchise. 
Chan spent years slowly carving out a successful acting career, beginning with small parts in popular television series like Dr. Who, The IT Crowd, and Sherlock and minor roles in famous franchises, including Transformers: The Last Knight, Fantastic Beasts and Where to Find Them, and Jack Ryan: Shadow Recruit. Sure, those were okay gigs, but Chan felt limited; like an outsider looking in.
Chan noticed that she'd "be on a set and not only would I be the only Asian, I'd be the only actor of color...there was nothing out there that was remotely a good part that I would be able to audition for." she told The Guardian. "I wouldn't be called in for anything that was a lead role." During a 2015 interview with The New York Times, Chan revealed that race was the primary reason she was denied certain opportunities. She even recalled being told that some of her auditions were canceled because the filmmakers "were 'going white." That dynamic finally began to shift in 2018, thanks to this blockbuster film.
Race played a significant role in Gemma Chan's career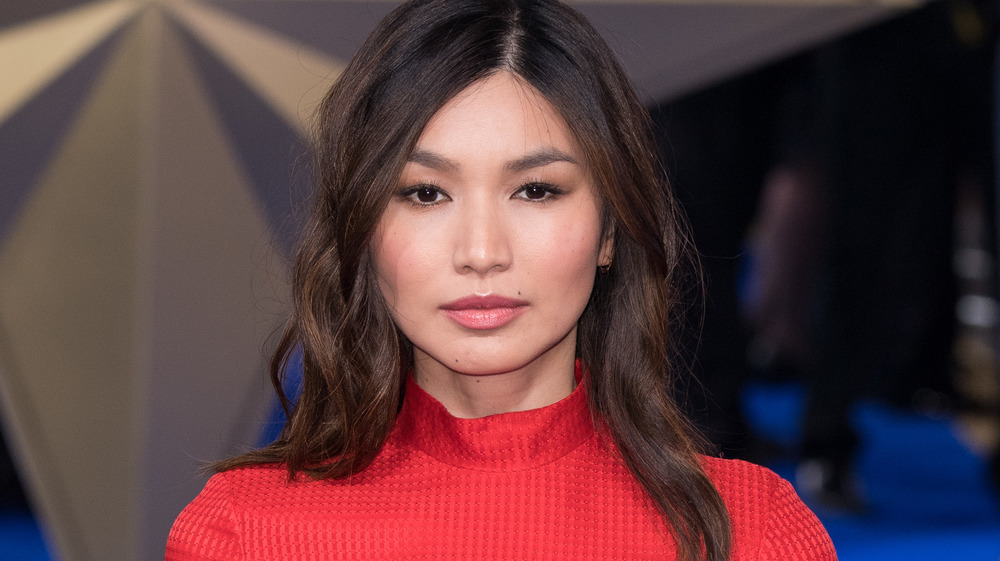 Jeff Spicer/Getty Images
Gemma Chan's opportunities in Hollywood began to expand following the runaway success of Crazy Rich Asians, the 2018 rom-com that catapulted her to international fame. She credits her role as the glamorous socialite Astrid for providing her with the chance to pursue parts that she would not have been considered for before. 
Chan talked about that shift in a 2021 interview with Elle. Before Crazy Rich Asians, she said there was "a very select group of actors in that pool" for leading roles, and she "wasn't in that conversation." After the wildly popular film, she noticed doors opening, at least a little bit. "I'm being talked about for certain things and then you may meet the director, or you at least get to have your shot. So that feels a bit different."
According to The Hollywood Reporter, Chan was on the awards circuit for Crazy Rich Asians when she was approached by Marvel Studios boss Kevin Feige, who offered her a plum role in a yet-to-be-determined Marvel property that would turn out to be Eternals. She had previously played blue-skinned sniper Minn-Erva in Captain Marvel – a role she could not reprise due to that character's fate. "Out of the blue, he just came up and said, 'We'd love to have you back. We'd love to make better use of you. We want you to do something else, so let's find that project,'" she recalled.
Gemma Chan is changing the game in Hollywood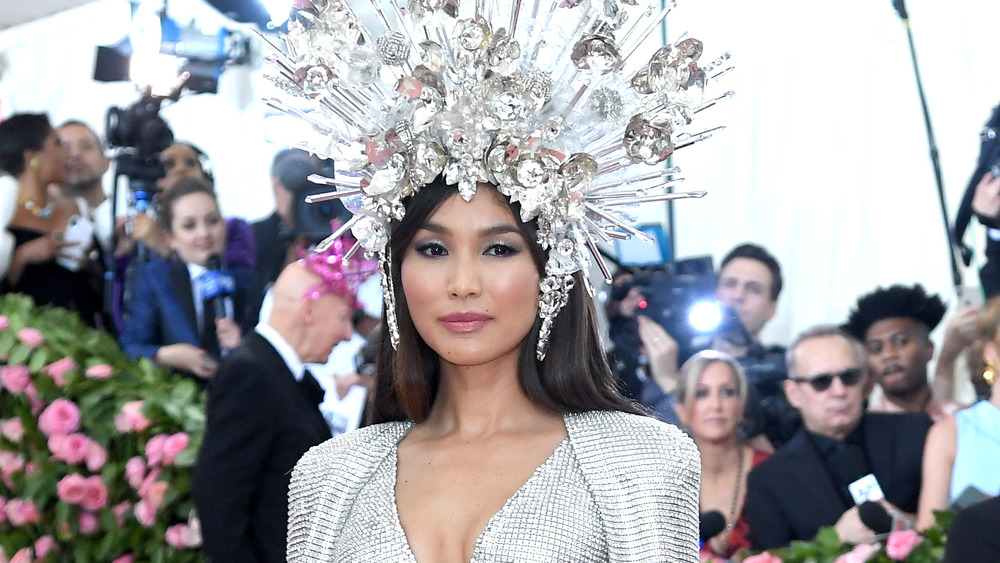 Karwai Tang/Getty Images
Crazy Rich Asians grossed more than $230 million worldwide, proving that a film with a predominantly Asian cast can be a box office smash. Since then, Gemma Chan has scored a role starring alongside acting icon Meryl Streep in 2020's Let Them All Talk, and she was cast in Olivia Wilde's directorial project, Don't Worry Darling. Her co-stars in the latter include Harry Styles, Dakota Johnson, and Florence Pugh. Chan has also become a member of the Academy of Motion Picture Arts and Sciences, and she also credits the success of Crazy Rich Asians for an unforgettable night at the 2019 Met Gala (pictured), during which she "pole-danced on a bus with Celine Dion" on her way to an afterparty.
Chan's stardom means more to her than money or prestige. She recounted how her mother, a Chinese immigrant, cried at the Crazy Rich Asians premiere in London after seeing people "who looked like her family" in the film. Perhaps bittersweet reactions like this will someday become a thing of the past as Asian representation in Hollywood continues to increase. "There's still work to be done," Chan told Deadline. "But yeah, I just feel really, very proud, very grateful to be part of this change."