Rudy Giuliani's Daughter Opens Up About Her Sexuality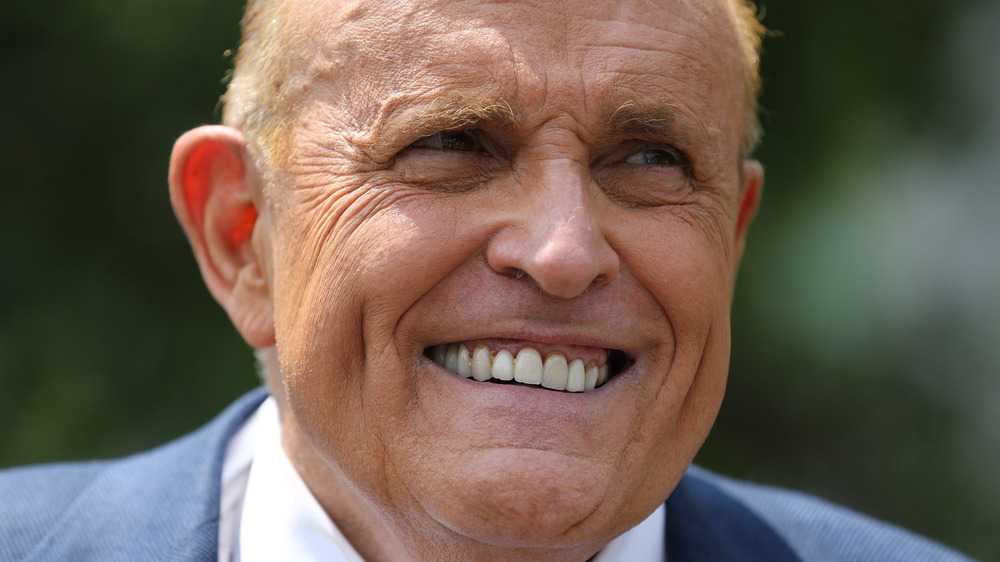 Chip Somodevilla/Getty Images
Between being mocked at the 2021 Golden Globes and facing a temporary YouTube suspension as a result of falsely pushing election fraud, former New York City Mayor Rudy Giuliani has been having a rough go of things. It seems, however, that his daughter, Caroline Giuliani, is thriving amidst her father's crisis. On March 4, 2021, Caroline — Rudy's daughter with Donna Hanover — penned a personal essay for Vanity Fair that detailed her modern take on sexuality, a.k.a. her exploration into the world of polyamory. Given that she voted for Joe Biden despite her father's conservative political leanings as Donald Trump's attorney, Caroline has already established herself as an outlier in the Giuliani household, but these new revelations about her are likely to cause even more of a reaction!
In the essay, Caroline identifies herself as a "unicorn," or "a woman who acts as the third partner for couples looking to have a threesome," according to People. As she writes, it was not until she explored this role that she was able to achieve greater self-awareness. "Finding the strength to explore these more complicated, passionate aspects of my personality became the key to harnessing my voice and creative spark," she wrote of herself in Vanity Fair. 
But what led her to take this route in the first place? Here's what Rudy's daughter had to say about her sexuality.
Caroline's explorations with threesomes led to a greater sense of self-identity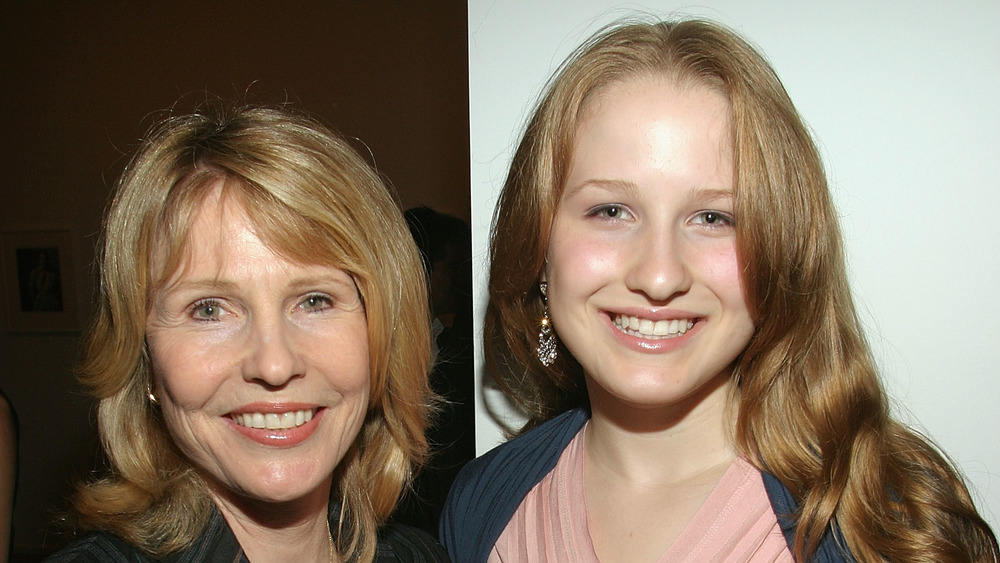 Thos Robinson/Getty Images
Caroline Giuliani (pictured above with her mother Donna Hanover) had long suspected she was "at least bisexual," and coming out of a stale relationship, she was determined to explore that side of herself. Upon downloading Feeld, an app for the sexually adventurous to meet and connect, she soon found herself on a date ... with another couple. "My heightened response to their energetic flow also started me on the path to identifying as pansexual, which feels more precise than bisexuality," Caroline wrote in Vanity Fair, detailing the emotional aftereffects of the threesome. "I am attracted to people based on their presence and energy," she added.
A greater sense of her sexual identity wasn't the only thing to come out of Caroline's explorations, though. Like many, Rudy Giuliani's daughter has grappled with "ever-changing forms of anxiety and depression." It is in understanding how her unique characteristics — and sparkly "unicorn" personality — have made such sexual experiences possible, that she is able to see herself in a more positive light. "I know now that I am empathetic, radically open-minded, profoundly adventurous, and fiercely committed to telling stories that reduce the stigma surrounding sexuality and mental health," Caroline wrote in Vanity Fair. Ultimately, her sexual awakening has helped her to cope with insecurity and depression. 
Of course, everyone's individual journey is different, but no doubt Caroline is hopeful everyone can find the peace and self-love she has discovered for herself.