Rachel Lindsay Reveals Whether She Accepts Chris Harrison's Apology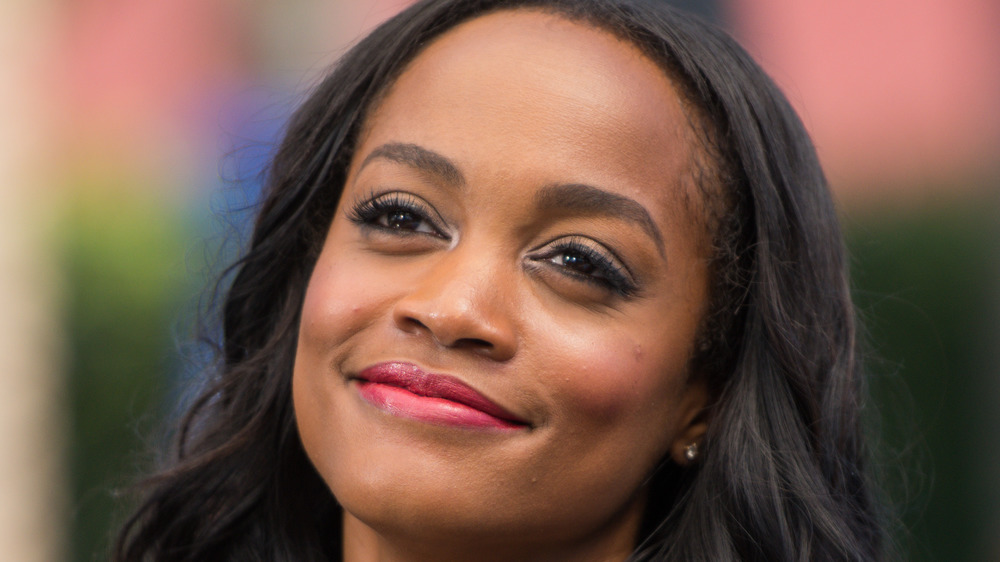 Noel Vasquez/Getty Images
Rachel Lindsay has broken her silence on Chris Harrison's apology, and said she's ready to "move forward" now. The former Bachelorette graciously accepted Harrison's early March 2021 apology — which he made on Good Morning America on March. 4, 2021 — where he said he made a "mistake," per People. Just hours later, Rachel publicly addressed the elephant in the room while chatting with her fellow Extra host Billy Bush. 
"I do accept the apology, Billy, and I think it's important for me to say that because I haven't really talked about, you know, Chris and the statement because I'm not trying to make this a Chris-versus-Rachel," Rachel began. Acknowledging The Bachelor host's previous apology — a statement on Instagram directed to her and fans — Rachel said it was time to put that particular dilemma to bed. "The fact that, once again, you know — this isn't the first time he's apologized to me — he apologized again on GMA today and I do accept that, and I think it's important for me to say that because we need to move forward." 
She continued,"For us to move forward, I need to accept the apology, so we can all be better from this situation, which is what we want." Rachel also said Harrison's reference to racially-charged online hate she received, which led her to deactivate her Instagram account, was also important. 
Rachel Lindsay was appreciative of Chris Harrison's apology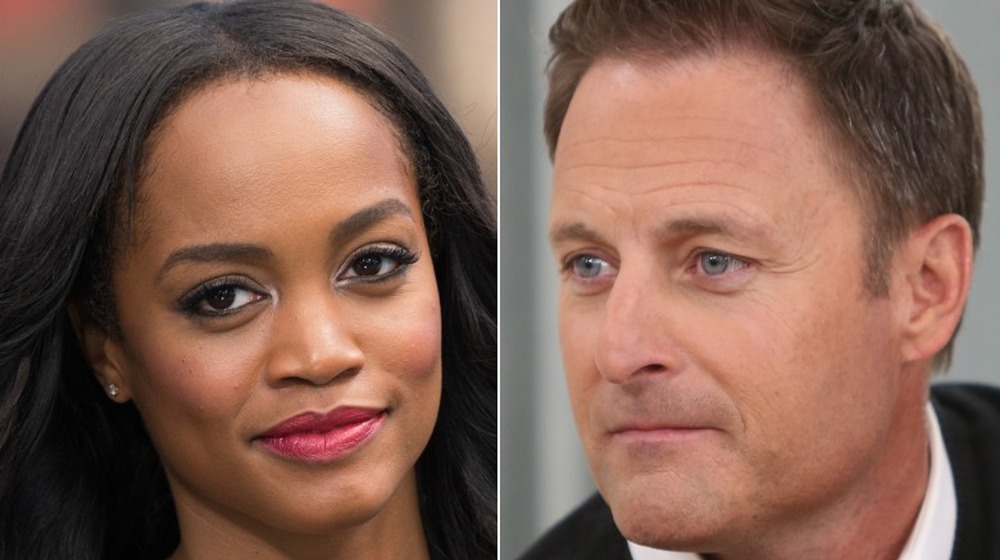 Noel Vasquez, Paul Archuleta/Getty Images
During Chris Harrison's apology on Good Morning America, he made it clear he didn't want to play the victim card. Harrison told people to stop harassing Rachel Lindsay, who faced backlash from Bachelor fans after he announced he'd be stepping away from the franchise for a bit.
"To anyone who is throwing hate at Rachel Lindsay please stop ... I am not a victim here, I made a mistake and I own that," Harrison admitted. Rachel, who previously said it was the "right decision" that Harrison take a break from the show, said she "appreciated" the host's recognition. "I wasn't expecting him, you know, to address what's been going on with me because this is the first time we've heard from Chris, but the fact that he did address the harassment and the hate that I've been receiving, I really appreciate that," she shared on Extra. 
Rachel continued by saying it's time for Harrison to "get educated" before hosting again. Harrison originally came under fire for citing the "woke police" during an interview he did with her on Extra, in which he defended re-surfaced images of Bachelor contestant Rachael Kirkconnell. The pictures showed Rachael attending a 2018 college party, which was allegedly antebellum-themed. "I think he needs to understand what was done, what was wrong, and what he said in that interview, and he needs time. He's stepped away to do that," Rachel said.
Rachel Lindsay said the issue is bigger than 'The Bachelor'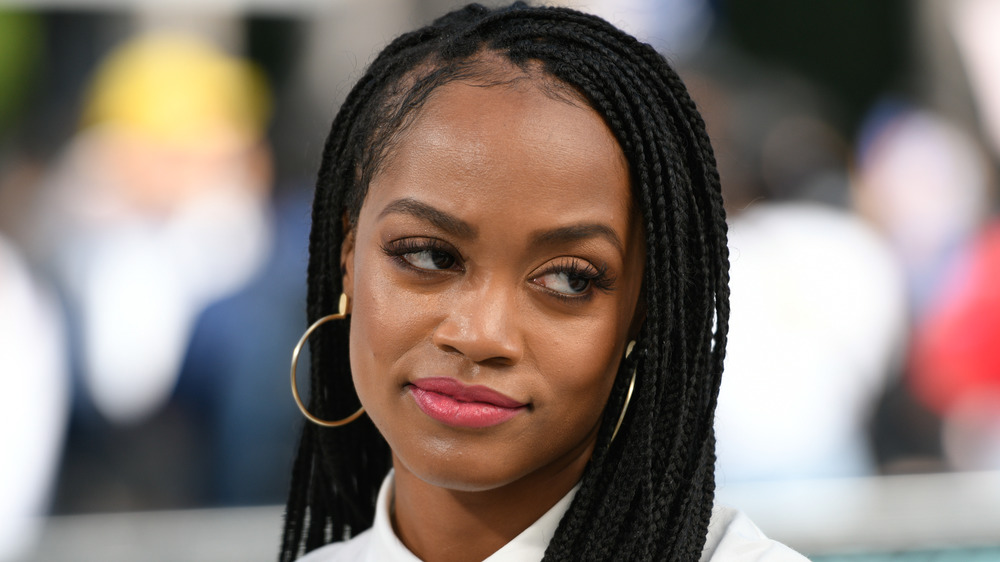 Noel Vasquez/Getty Images
Forgive, but not forget it seems. While Rachel Lindsay accepted Chris Harrison's apology, she understandably said she hopes the situation will spark more "uncomfortable" conversations surrounding race and discrimination. She seemingly referred to the Black Lives Matter protests on Extra when she said the events of 2020 provided a bit of a wake-up call for some people.
"It was a level of awareness that was created that people hadn't necessarily recognized," she said. "And out of that also came conversations that we should be having whether they're tough, uncomfortable, whatever it may be. Isn't that what this should be as well?," she asked. Despite the slew of controversial situations regarding racism The Bachelor franchise has seen, Rachel said she hopes the topic will extend beyond the show. "It's bigger than just The Bachelor, it's bigger than just a reality TV show. There are a lot of issues that have come up because of this interview, and I think it's important that we continue the conversation, we continue to move forward. And I think that's the best thing that we can hope for out of all of this." 
As of this writing, The Bachelor is in its 25th season, having taken nearly 20 years for producers to cast a Black, male lead, which shows little progress has been made on the diversity front as a whole. However, hopefully the longtime host's decision to step back and Rachel's fresh call will allow the show to transform and reflect current society.