Jennifer Aniston's Wrist Tattoo Explained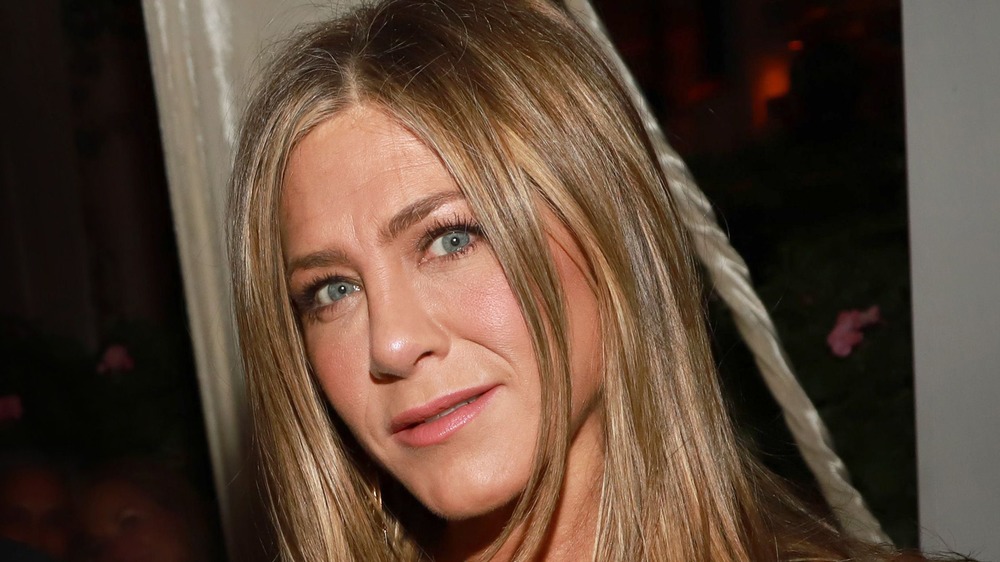 Rachel Murray/Getty Images
Jennifer Aniston has lots of real-life friends in addition to her television Friends. Yes, it's clear all the stars of arguably the most successful sitcom in television history have remained close, but Aniston's bestie is the actress Andrea Bendewald. Bendewald appeared on Friends as the woman who steals Monica's perfect wedding dress, and she also works with Aniston on her current project, Apple's The Morning Show. The pair also have matching tattoos.
While commemorating each other's recent birthdays online, they each shared photos of their matching wrist tattoos, featuring the numbers "11 11." On March 4, 2021, Aniston wished a happy birthday to "my forever sister from another mister," on her Instagram story, saying she and Bendewald have been friends for "37 years and counting." On Bendewald's IG post on February 11, Aniston's birthday, Bendewald wrote "Can't wait to celebrate and make more magical wishes! 11:11" and included the same tattoo photo.
The tattoo, which Aniston usually keeps hidden, first appeared in late 2018, according to People magazine. She flashed the tatt during red carpets for the 2020 Golden Globes and SAG awards, and it was easily seen in an interview she did with Friends co-star Lisa Kudrow for Variety's Actors on Actors series. But Aniston has never gone on the record about the meaning of the tattoo.
While we wait for the live Friends reunion special promised from HBO Max, let's take a look at why Aniston's tattoo is so special to her.
Jennifer Aniston is a very spiritual person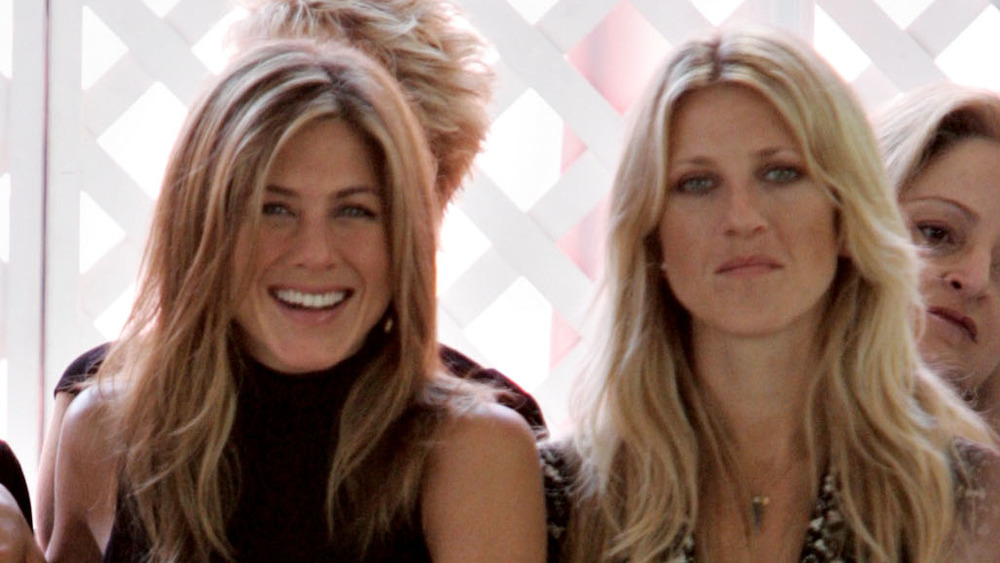 Mark Mainz/Getty Images
Though Jennifer Aniston hasn't talked officially about the meaning behind her "11 11" tattoo, a source told People that Aniston is a "very spiritual" person, and that the actor thinks the numbers are good luck. The number seems to hold a lot of significance for her: her birthday is February 11, and her beloved dog Norman — for whom Aniston got her first tattoo, his name in script on the arch of her foot — died in 2011. While this may be true, it wouldn't necessarily explain the significance for Aniston's bestie and tattoo twin, Andrea Bendewald (pictured above with Aniston).
Bendewald also appears to be very spiritual, referencing the "New Moon in Aquarius" in her Instagram birthday tribute to Aniston, writing, "Makes sense that the entire Universe would be in alignment with LOVE on your birthday!" Aniston also calls Bendewald her "oldest friend" in a 2019 profile in the New York Times, which said they gather with others regularly for "a goddess circle." Vanity Fair takes the idea about the numbers further, saying "double elevens are often referred to as 'angel numbers' in new-agey circles and are considered to be a sign from the universe or guardian angels that you're on the right path."
But perhaps the strongest meaning behind the tattoos is the fact that the two friends share them. The Mirror calls it "an emblem and celebration of their flourishing friendship," and it's clearly another indication of the love these two hold for each other.