Married To Medicine: Why Dr. Jackie And Dr. Simone Aren't Friends Anymore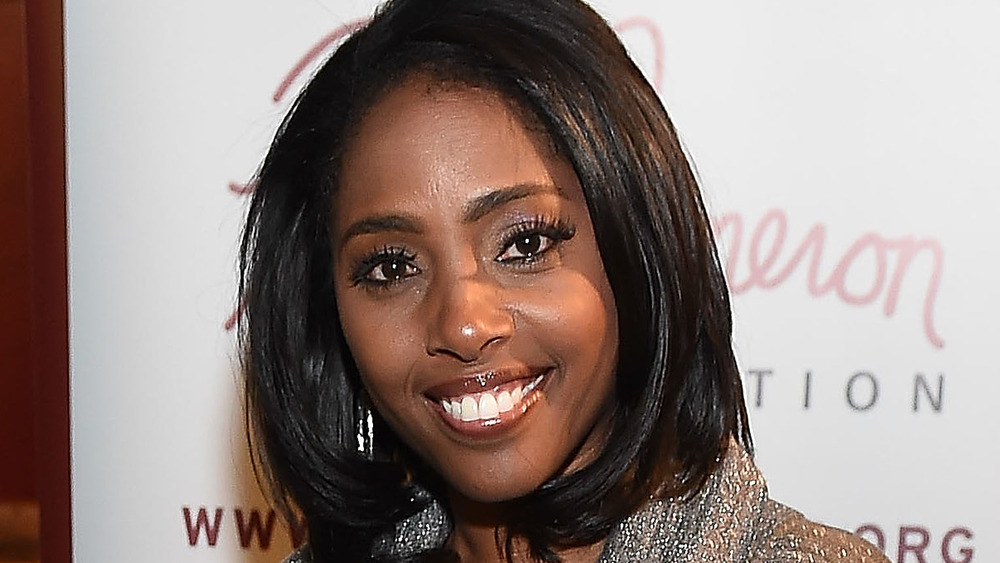 Paras Griffin/Getty Images
Fans love Bravo's Married to Medicine for bringing doctor drama into the world of reality TV, following the lives of Atlanta-based medical professionals and their wives. We've got Dr. Heavenly Kimes, who runs a multi-million dollar dental practice while loving her life as a wife and mother. Plus, she's never lost her soft spot for the glam-life. Now that's our kind of doctor! Then there's Mariah Huq, who was an OG when the series burst on the scene in 2013, but she ended up leaving the Bravo show. We also get to follow the storyline of Quad Webb, who gave viewers an inside scoop on her divorce from Dr. Gregory Lunceford. Webb also tragically lost her brother, so she hasn't had an easy journey.
One main character and OG to the series who Bravo fans are downright obsessed with is Dr. Simone Whitmore, a board-certified OB-GYN. Dr. Simone has been around since the beginning and knows the ropes, but she's lost a friendship with co-star Dr. Jackie Walters along the way. Here's what happened.
Dr. Simone was hurt that Dr. Jackie didn't take her side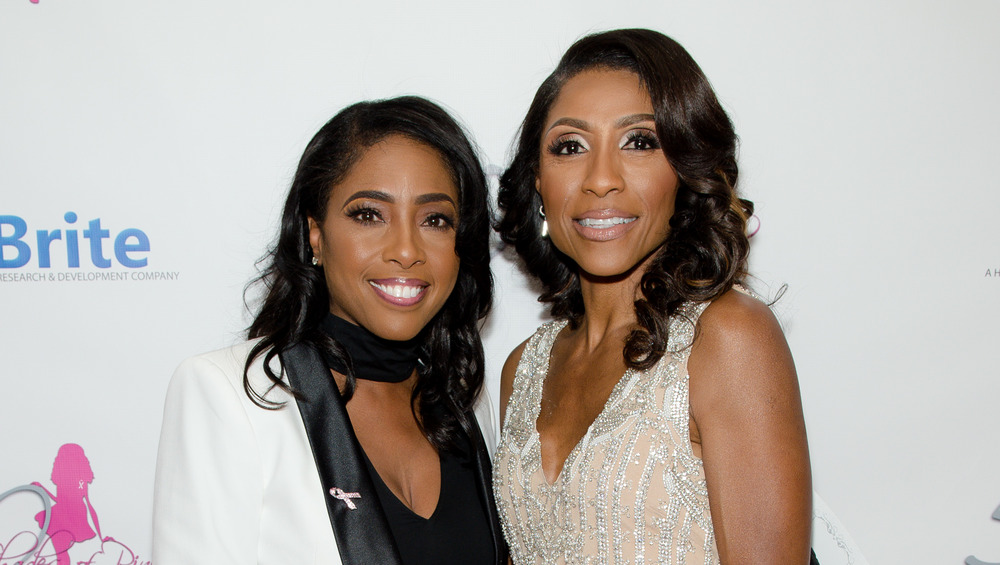 Marcus Ingram/Getty Images
Dr. Simone Whitmore and Dr. Jackie Walter's friendship deteriorated because of a situation involving Twitter. Dr. Simone's husband, Cecil Whitmore, is also a star of Married to Medicine and he posts comments on Twitter about the show, according to ET. Cecil, who worked in IT previously and currently works in real estate, according to Bravo, has turned some of the other cast members off with his social media posts. 
Co-star Dr. Heavenly Kimes wrote that she's glad her husband, Dr. Damon Kimes, is too busy with his job to comment on social media about their show, per ET. This didn't go down well with Dr. Simone, and so she and Dr. Heavenly drifted. "I have to be honest, we're still not speaking!" Dr. Heavenly said of Dr. Simone. "We had positive movement during the filming, but to this day we're really not where we were."
To make matters worse, Dr. Jackie, who has been close with Dr. Simone for over 20 years, didn't jump to take her side in the interaction. Dr. Heavenly gave her opinion on the situation: "I think the issue is that Jackie kind of agreed with me, because there [were] things [Cecil] said that she didn't like. So she said, 'Hey, I'm going to stay out of it,' and Simone just stopped speaking to both of us rather than going to her husband and holding him accountable for the s**t he did."
While this is the situation, we can only hope that the friendships get rekindled in upcoming seasons!