Here's How Much Utah Jazz Player Donovan Mitchell Is Really Worth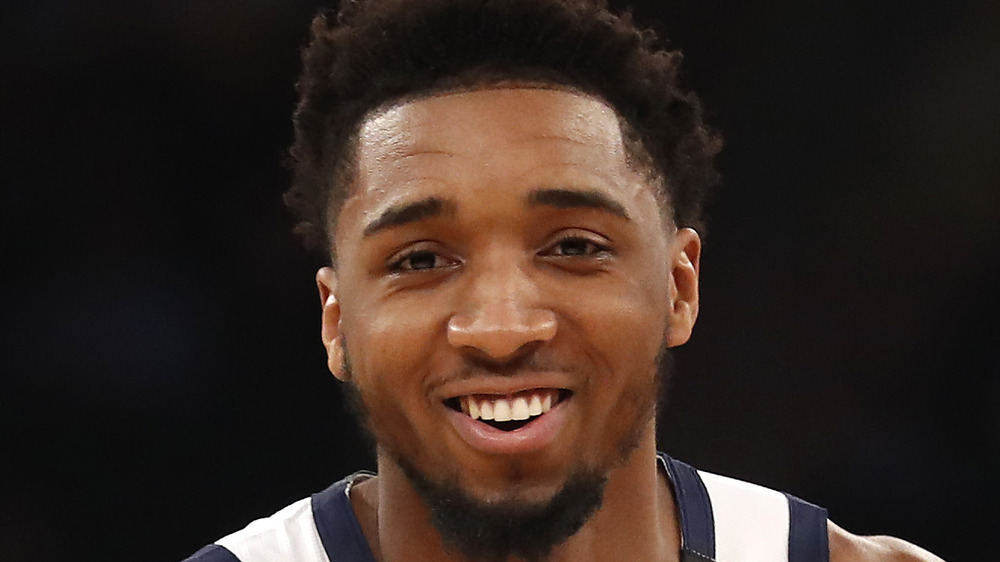 Michael Owens/Getty Images
It's no secret that the biggest basketball stars make a slam dunk with their paychecks. According to ESPN, Golden State Warriors player Steph Curry was the highest-paid athlete in the NBA in the 2020-2021 season, raking in a salary of $43 million. And the four players below him — Washington Wizards' Russell Westbrook, Phoenix Suns point guard Chris Paul, Brooklyn Nets' player James Harden, and John Wall of the Houston Rockets — all hit the $41 million mark in their annual salaries. To put these impressive salaries in perspective, Tom Brady, known as one of the best athletes in the history of the most popular sports league in America, only makes $25 million per year, per CNBC.
Most of these high-earning names in basketball were announced as members of the 2021 NBA All-Star team and will be joined by several other key NBA players, including Utah Jazz player Donovan Mitchell. "The biggest thing is it equates to our team's success," Mitchell said after he and teammate Rudy Gobert were named to the lineup, per NBA.com. "For us, we're going out there together and doing whatever it takes to win."
Mitchell is fairly new to the NBA, having been drafted in 2017 as the 13th pick for the Utah Jazz, per Bleacher Report. Since then, he has made quite a name for himself in the league — but does his paycheck match it? Here's how much Utah Jazz player Donovan Mitchell is really worth.
Utah Jazz player Donovan Mitchell has a growing net worth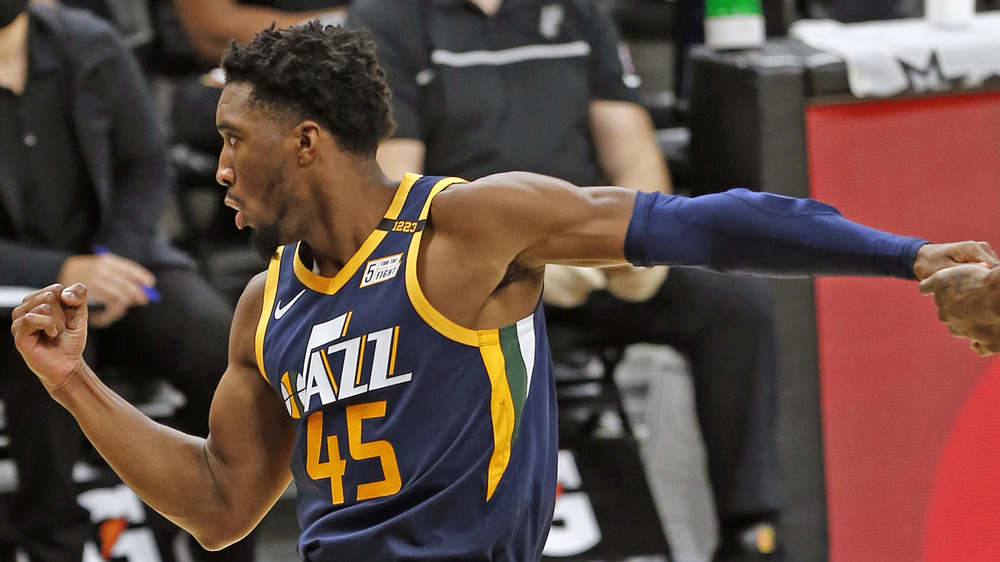 Ronald Cortes/Getty Images
Since entering the NBA in 2017, Donovan Mitchell has proven that he has what it takes to be an all-star. During his career, he has earned his way onto the 2021 and 2020 NBA All-Star teams and the 2018 NBA All-Rookie First Team, and he won the NBA Slam Dunk Contest in 2018. As of this writing, he scores an average of 24.7 points per game, per ESPN.
While his accomplishments are impressive for his young career, Donovan Mitchell is still playing under his rookie contract with Utah Jazz, which earned him just over $9 million in his first three years with the team, per Celebrity Net Worth. Therefore, it might be a bit surprising that Celebrity Net Worth estimates that his total net worth is a whopping $20 million as of March 2021.
However, it is useful to note that Mitchell signed a contract extension with the Jazz that is set to make his worth skyrocket and might play into his current monetary value. According to NBC Sports, Mitchell's extension is worth anywhere between $163 million and $196 million. So, just like his NBA career, it looks like Mitchell's bank account is going to quickly take off.