Here's How Much Cassius Stanley Is Really Worth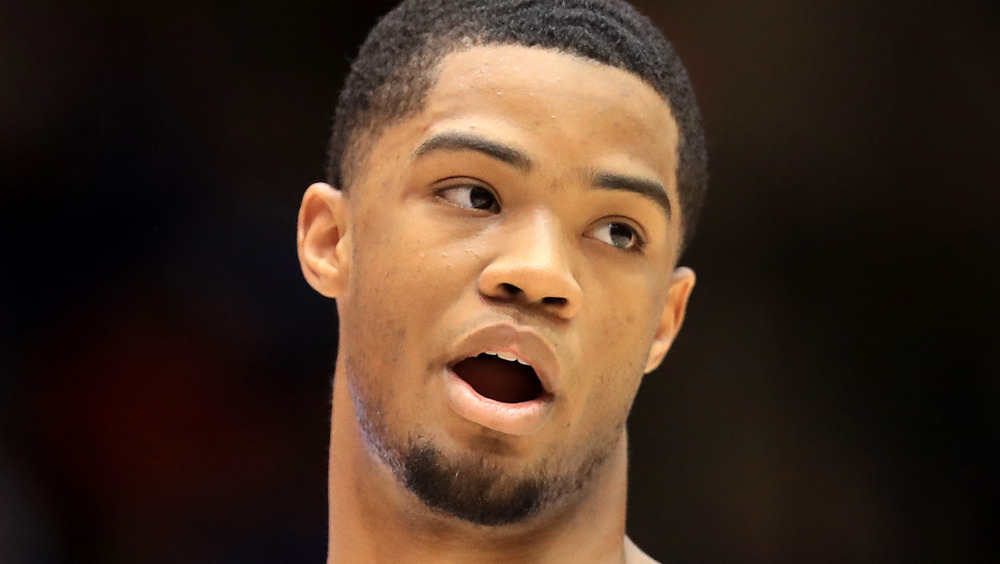 Streeter Lecka/Getty Images
When CBS Sports announced that NBA up-and-comer Cassius Stanley will be going up against Obi Toppin of the New York Knicks and Anfernee Simons of the Portland Trail Blazers in NBA's 2021 Slam Dunk Contest, it thrust Stanley into the spotlight. The Indiana Pacers guard is still new to the team, having only been drafted in November of 2020, but the Slam Dunk announcement is enough to make people wonder how much the athlete is paid. Even if a celebrity — whether of sports, music, or screen — is pretty new on the scene, it's still interesting to see how the other half lives, and how they earn and spend.
Stanley is a Los Angeles native who played basketball in high school, starting early to make a name for himself. He went to college at Duke University in North Carolina and had a hugely successful career playing for the Blue Devils, even despite a leg injury, per The News & Observer. Since he recovered so quickly, it seemed like a no-brainer for the young athlete to go pro, and he went up for the NBA draft in 2020, according to NBC Sports. The result of that draft was a two-way contract as shooting guard for the Indiana Pacers, and their G League affiliate the Fort Wayne Indiana Mad Ants. 
With all that Stanley has already accomplished, let's take a look at his net worth.
Cassius Stanley had his choice of college scholarships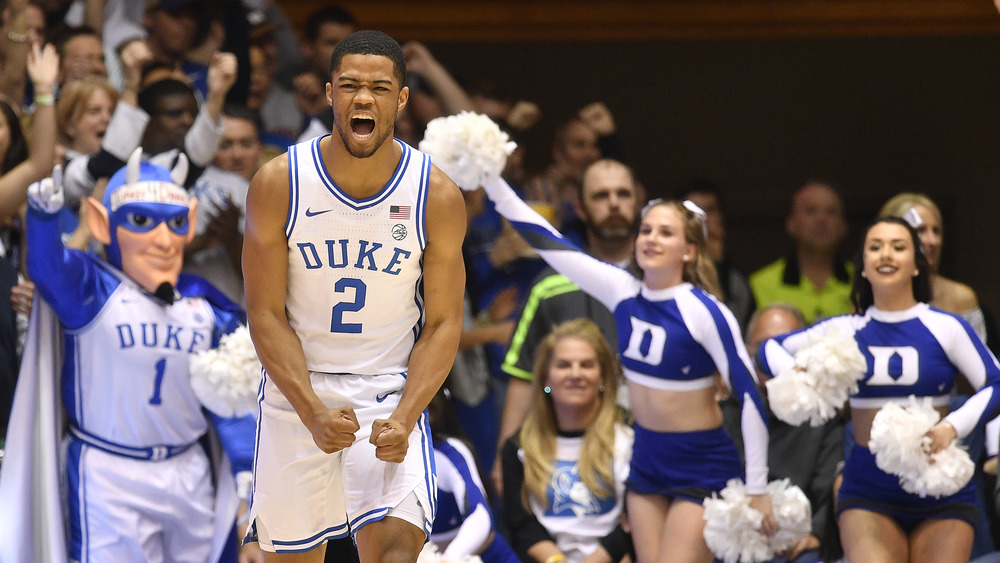 Grant Halverson/Getty Images
Though Cassius Stanley certainly isn't making anywhere near the likes of a big NBA star like MVP Giannis Antetokounmpo, he's not doing too badly, especially for being so new to the NBA. HoopsHype reports that when the Indiana Pacers offered Stanley a two-way contract for shooting guard, he earned a salary of slightly under $500,000, which is nothing to sneeze at — especially for a young man of 21 years old. Can you imagine any other starting salary being that high, right out of college?
But even before the draft, Stanley seemed to be doing pretty well. According to The Personage, Stanley's net worth was estimated to be $550 to $600 thousand in 2019, while he was still in school, which suggests that must have brought in mad money in some other ways. Contributing to that number, perhaps, was Stanley being offered his choice of college scholarships from 11 different schools, and receiving around $55,695 in scholarship money from Duke University, per PlayersWiki, and star players can boost the entire university's attention and worth. Plus, Stanley has over 538 thousand followers on Instagram, which already has sponsors (such as Samsung) clamoring for his attention. Yes, there's no question — even if he's new, this athlete is doing just fine.