Why Abigail Heringer Never Stood A Chance On The Bachelor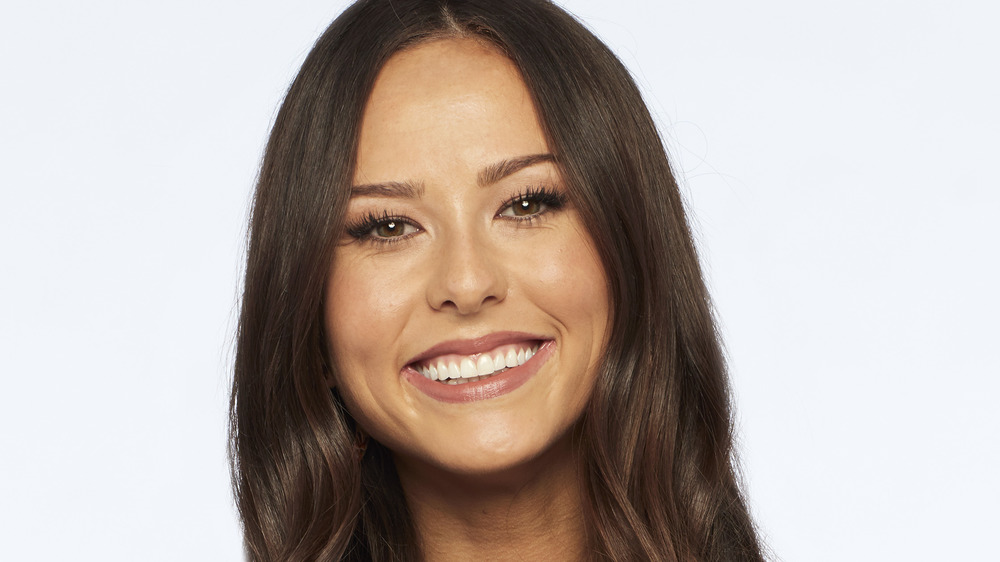 ABC/Craig Sjodin
Matt James' season of The Bachelor has offered a whole lot of moments we never saw coming. Sarah Trott shocked everyone by leaving abruptly after having such an obvious connection with him. The season moved forward at a rapid pace, with many others leaving, including Anna Redman after she spread rumors about newcomer Brittany Galvin. "Queen" Victoria Larson also took her crown and hit the road after Matt didn't give her a rose.
Others like MJ Snyder also packed up after getting sent home by Matt, while Kit Keenan felt she wasn't ready for a big commitment and decided to leave. While elimination is pretty much the point of a reality dating show (this isn't Sister Wives, after all!) fans were shocked when Matt sent home Abigail Heringer. She was a major favorite, plus she won the First Impression Rose on night one.
So why did Abigail never really stand a chance?
Was it the First Impression Rose curse?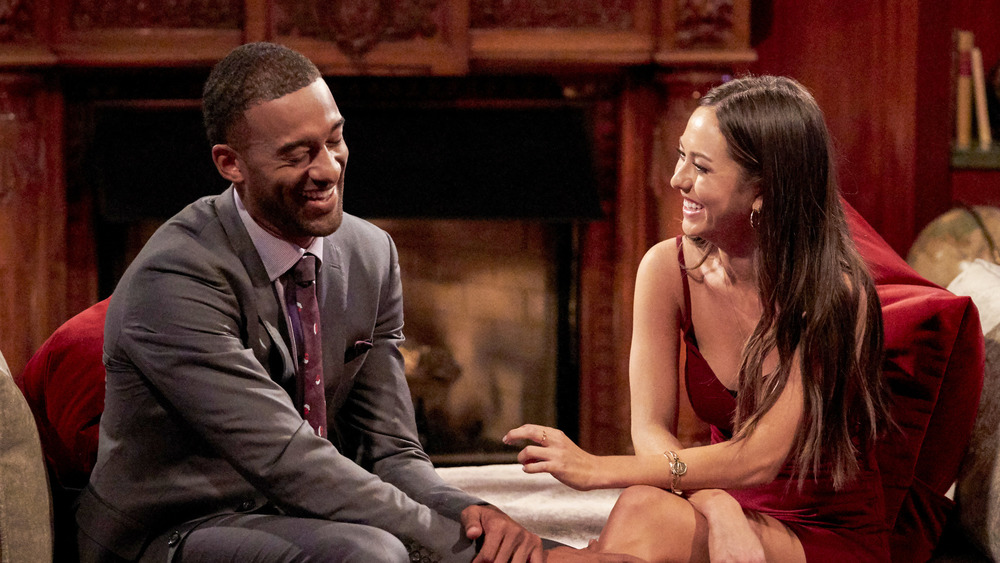 ABC/Craig Sjodin
Abigail Heringer was taken by surprise (as were the rest of us) when Matt James told her that he got so comfortable with her that he explored other relationships. "You deserve someone who is going to put you first," Matt said, according to Entertainment Tonight.
As mentioned, Abigail won the First Impression Rose on night one of Matt's season, according to the New York Post. Could it have been a case of them getting too comfortable too soon? Abigail seemed like a shoo-in on night one, thus solidifying her status amongst the fan base, for sure. Did Matt get too sure of their connection to keep putting effort into it?
There are cases where the First Impression Rose kept the recipient around until the end of the season. On Peter Weber's season, Hannah Ann Sluss won his First Impression Rose and she made it all the way to the end. Except, in the end, Peter broke off their engagement to pursue Madison Prewett, according to Us Weekly.
For Abigail and Matt, only they'll know what really happened, but it did seem like Matt got comfortable, enough that he ventured off and seemed to forget about what he saw in Abigail on that first night. And as fans know from watching season after season, it's only by spending time with the Bachelor (or Bachelorette) that contestants can form a connection with them. Unfortunately, Abigail wasn't given that ever-valuable quality time.