What A Body Language Expert Noticed In Prince Harry's Oprah Interview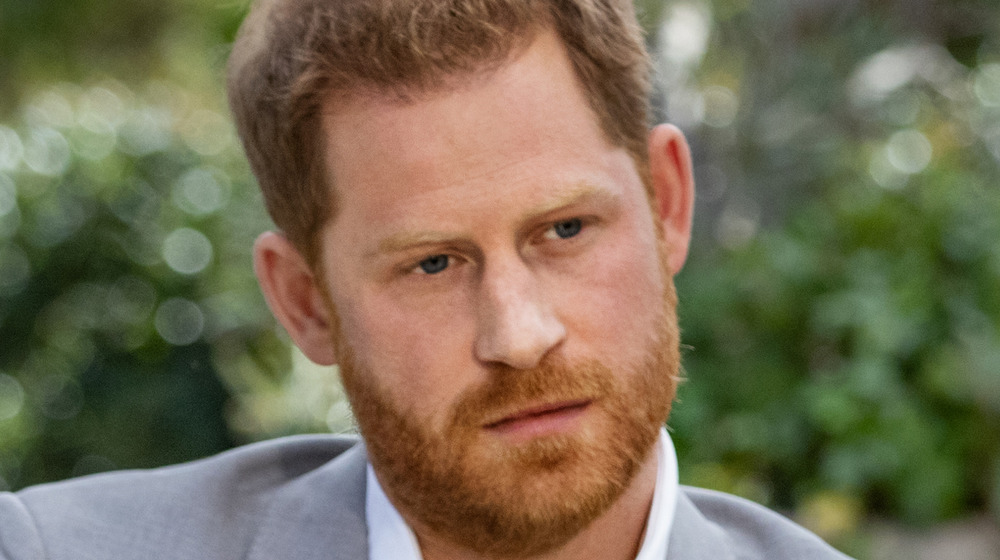 Handout/Getty Images
When Prince Harry joined Meghan Markle for the interview with Oprah Winfrey on March 7, 2021, there was a major shift in energy. He joyously revealed the sex of the couple's unborn child as he and Markle smiled. Body language expert Dr. Reneé Carr — who is also a political and corporate advisor —exclusively remarked to Nicki Swift that he was "authentically gleeful when revealing the baby's gender as female," adding that "his fists raised in a manly show of accomplishment." 
Dr. Carr shared that Prince Harry "used language to communicate that his life and family with Meghan is all he needs." She said that he appeared "content" when he declared, "NOW we've got our family...the 4 of us and our 2 dogs." Despite the difficulties he has experienced, he conveys that he "appears to view his life as blessed."
And, then, the conversation got more difficult as Winfrey asked some tough questions. Dr. Carr observed that the Dukes of Sussex "was nervous as he twisted his wedding ring and his face turned red." She explained that Prince Harry sees this interview with Winfrey as a "request for help," observing that he said "anyone would ask for help" while he pointed toward Winfrey. Dr. Carr said, "Harry is able to maintain a composed body language by keeping his upper body mostly still." Nevertheless, he did convey his feelings by "using his feet instead of his hands" to emphasize his points during some difficult discussions — here's what else Dr. Carr shared with Nicki Swift.
Prince Harry seemed 'nervous' when talking racism within the royal family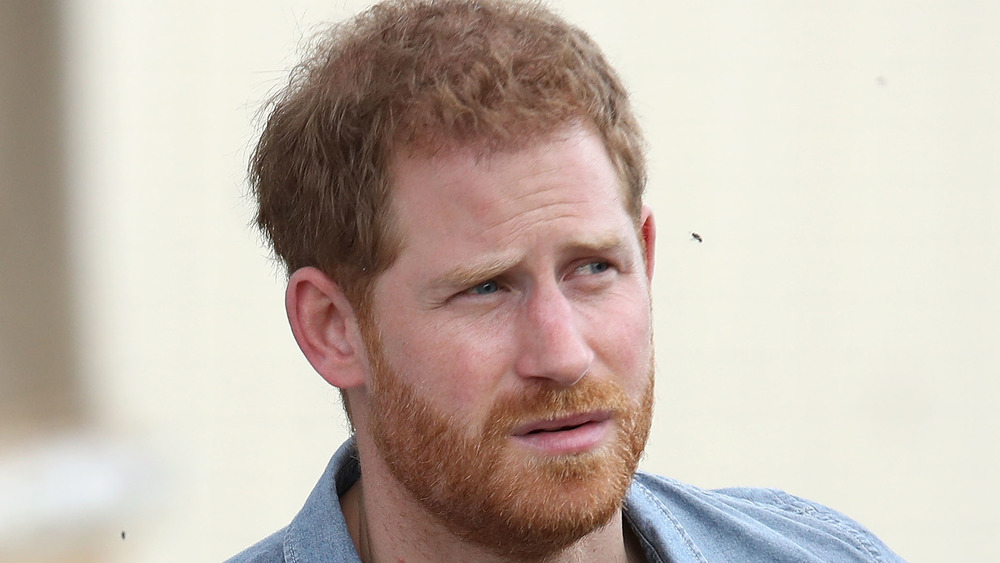 Chris Jackson/Getty Images
Body language expert Dr. Reneé Carr told Nicki Swift that Prince Harry "became nervous when Oprah [Winfrey] mentioned the role of Meghan Markle being biracial" in how she was treated by the press and some members of his family. Dr. Carr observed that "his face reddened" when he admitted to Winfrey, "I hadn't thought about the mixed-race piece." Dr. Carr believes that the Duke of Sussex "searched for words that were honest while cautiously avoiding any possible misinterpretation of his words."
Dr. Carr continued, "His amazement with the realization of the racial discrimination in the royal family was evident by saying, 'My God...it doesn't take very long to become aware of it.'" Prince Harry shared that he spoke out three times, asking the British press to ease up on Markle, once as "a boyfriend" at the beginning of their relationship and two more times as a husband and a father. 
Dr. Carr said that this explanation demonstrates that he "takes his role as a husband very seriously as believes his role as a husband is a graduated step from boyfriend and that being a father is a step higher than being a husband." Throughout his portion of the interview, the prince emphasized how important it is for him to be there for his wife and their family.
Prince Harry is satisfied with his new life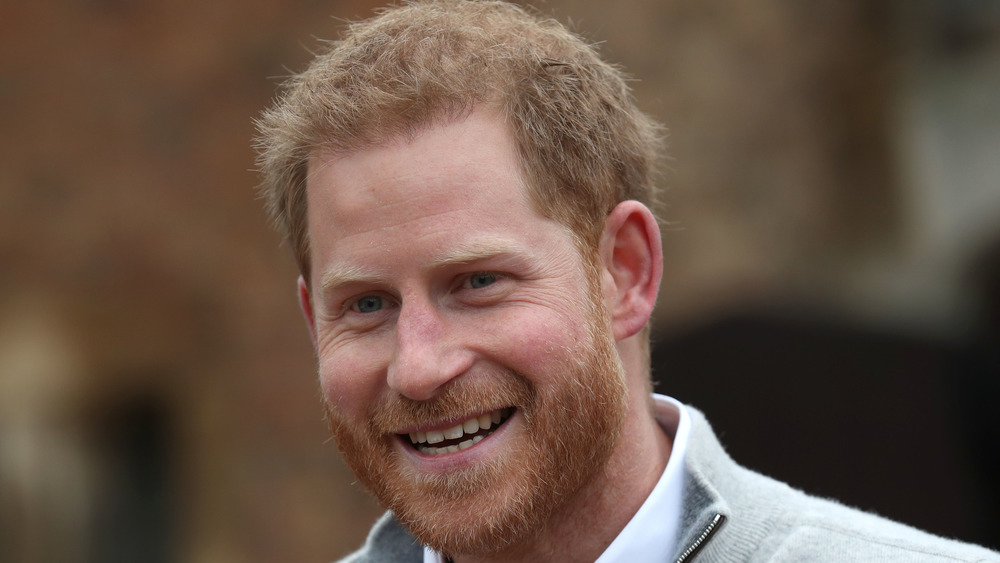 Wpa Pool/Getty Images
According to body language expert Dr. Reneé Carr, Prince Harry "values his role as a husband and believes he is personally responsible for the emotional and mental well-being of his wife and their children." Dr. Carr explained to Nicki Swift that when Harry expressed feeling "ashamed" about potentially talking to his family about Meghan Markle's suicidal thoughts, he "indicated that he was ashamed of his perceived lack of failure as a husband" not that he was ashamed of what she was going through. Dr. Carr emphasized, "When a person uses the word 'ashamed' they are referring to his or her self. In contrast, 'embarrassed' is used to describe the discomfort about the actions of others or self."
Dr. Carr said that Prince Harry "smirked in frustration and slightly shook his head in both disbelief and disappointment" when he spoke about the "two years" of concern he had while living in the U.K. with Markle. "He is disgusted but not dejected about his family having cut-off his allowance/money," according to Dr. Carr. 

So what's next for Prince Harry and Meghan Markle? Only time will tell.
If you or someone you know is having suicidal thoughts, please call the National Suicide Prevention Lifeline at 1-800-273-TALK (8255) or text HOME to the Crisis Text Line at 741741.