Why Jason Sudeikis Thanked His Ex Olivia Wilde In His Critics' Choice Acceptance Speech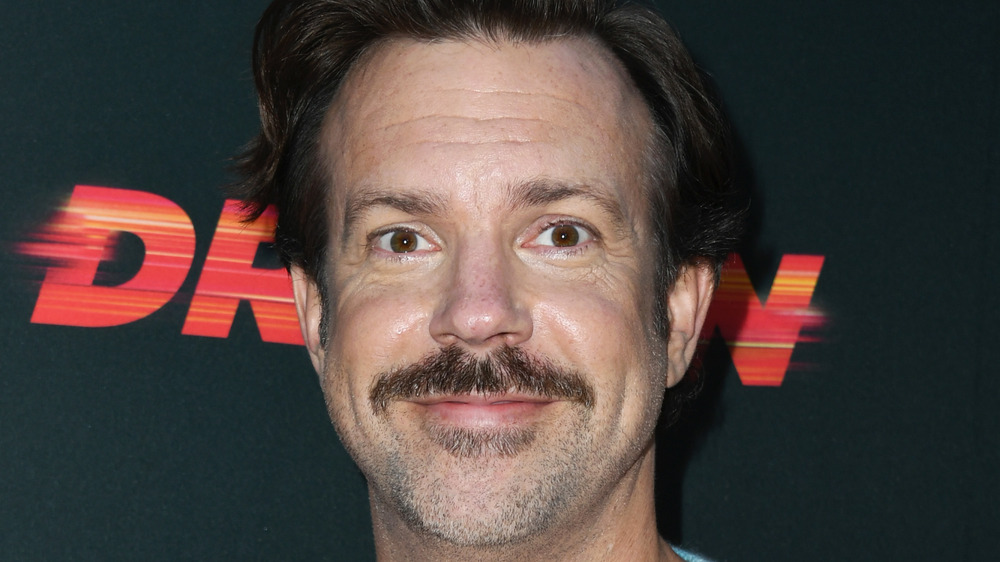 Jon Kopaloff/Getty Images
Jason Sudeikis and Olivia Wilde still share a lot of respect for one another, even though they're no longer together. The unlikely couple first began dating in 2011 after meeting at an SNL finale party, according to People, where they immediately hit it off. A year later, Sudeikis popped the question. Their seven-year-long engagement was called off in late 2020, per ET Online. According to a source, the couple had no bad blood; they simply just "didn't work as a couple anymore."
Sudeikis and Wilde are still connected as they share two children — Otis and Daisy. The same source revealed to ET that the two are focused on co-parenting. "They adore each other and have nothing but the utmost respect for one another. They will continue to be each other's biggest supporters, especially when it comes to parenting their children and their careers," the insider explained. "They see each other all the time still."
Both Sudeikis and Wilde have moved on: Wilde is currently dating singer Harry Styles, whom she is directing in the film Don't Worry Darling. (In early 2021, the two were spotted holding hands at a wedding in Montecito, California.) Sudeikis is reportedly dating British model Keeley Hazell.
With this in mind, it's perhaps not surprising that Sudeikis thanked his ex following an award win. But what was the reason behind it?
Jason Sudeikis mentioned Olivia Wilde in his Critics' Choice speech — and for good reason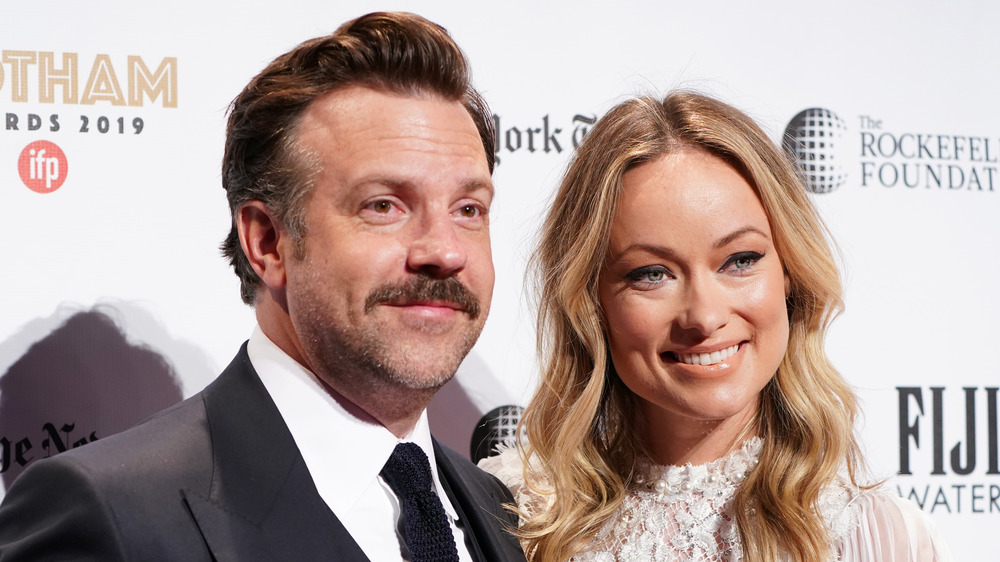 Jemal Countess/Getty Images
As fans know, Jason Sudeikis has been making plenty of headlines for his work in the new Apple TV+ show Ted Lasso. In addition to winning a Golden Globe for the role, the actor took home the trophy for Best Actor in a Comedy Series at the Critics' Choice Awards, per The Daily Mail.
Due to the coronavirus pandemic, the actor accepted his award via video chat while at his new digs in London, per People. "Wow. Holy smokes," he began his speech. "Okay. Again, thank you very much for the Critics' Choice Association."
After thanking his sisters, he also made sure to thank his ex — for a very important reason. "I want to thank my kids, Otis and Daisy. I want to thank their mom Olivia, who had the initial idea to do this as a TV show, saying, 'You and Brendan [Hunt] and Joe [Kelly] like doing that so much, you should do it as a movie or TV show.' ... She was right," he said. (According to Sports Illustrated, Sudeikis first introduced the character in a "2013 NBC Sports promo.") 
Shortly after his win, Wilde sent out a tweet to congratulate Sudeikis. "Congrats to Jason and the entire Ted Lasso family on your @CriticsChoice wins!" she wrote. " ... So happy for you guys. I hope this means we all keep wearing hoodies when the ceremonies are in person next year."
How sweet!