How The White House Feels About Harry And Meghan's Tell-All Interview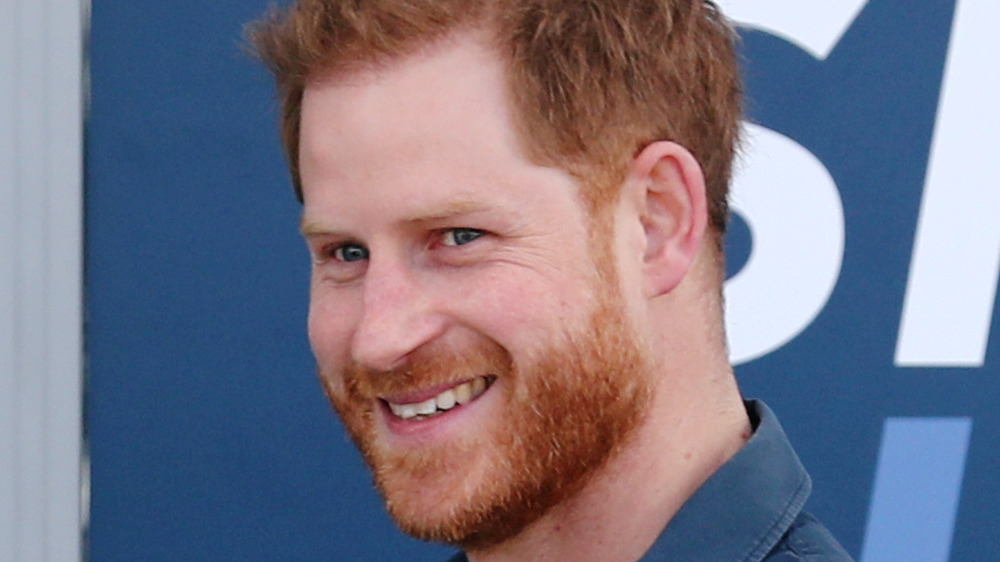 Wpa Pool/Getty Images
During the March 8, 2021, White House press conference, Press Secretary Jen Psaki weighed in on the president's reaction to Prince Harry and Meghan Markle's exclusive interview with Oprah Winfrey that aired the night prior.
When asked about the president's thoughts on the interview, Psaki first noted that Harry and Meghan are now private citizens before commending them for speaking so candidly about deeply personal topics. "For anyone to come forward and speak about their own struggles with mental health and tell their own personal story, that takes courage and that's certainly something the president believes," Psaki told reporters, according to the Daily Mail. "And he's talked about the importance of investing in a lot of these areas that they're committed to in the future as well."
Psaki declined to comment further on the interview, saying, "... these are private citizens, sharing their own story and their own struggles." She did, however, take a moment to ensure that the allyship between the United States and United Kingdom remains intact. "And let me just reiterate that we have a strong and abiding relationship with the British people and a special partnership with the government of the United Kingdom on a range of issues," Psaki said, "and that will continue."
The Bidens and Prince Harry have a bit of history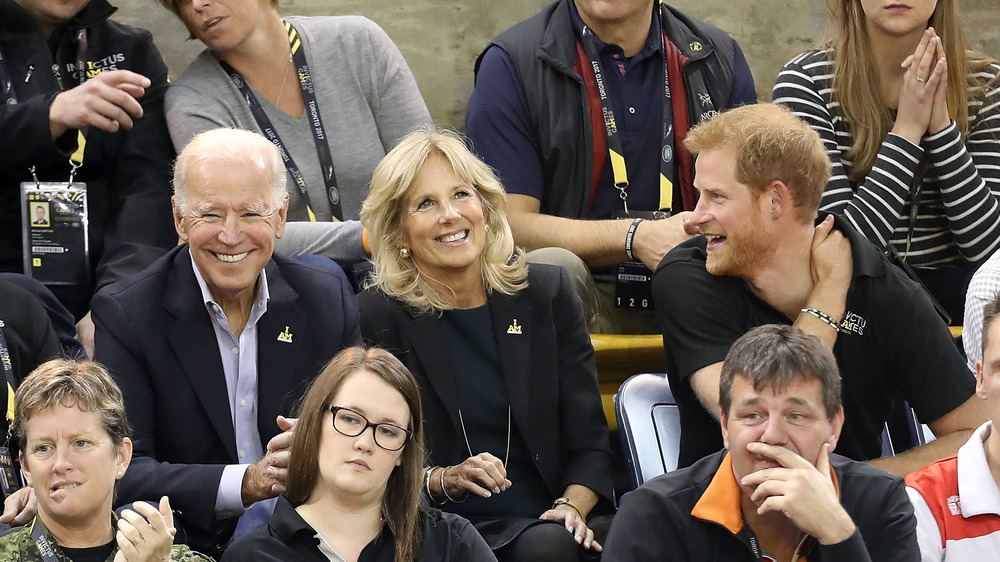 Chris Jackson/Getty Images
The Bidens' relationship with Prince Harry goes back to the Obama years. Insider noted that Harry was first photographed with Dr. Jill Biden in 2012, before being reunited in 2014 at Harry's first Invictus Games, an athletic tournament he founded for wounded veterans. Harry and President Joe Biden were first photographed together at the 2016 Invictus Games in Orlando. There, both Bidens sat with Prince Harry and watched the wheelchair rugby match between the United States and Denmark. Daily Mail reports that the then-vice president also addressed the crowd, joking that he had to accompany Jill that year, saying of the previous games, "She spent too much damn time with Prince Harry!" He then changed his tone and thanked the troops for serving their respective countries. "You are the spine. You are the backbone," Biden told them. "Thanks for being who you are."
Harry and Meghan Markle's relationship with the Bidens seems significantly warmer than it was with former President Donald Trump. After they made a video encouraging Americans to vote in the 2020 election, which was presumed to be a dig at Trump, the then-president lashed out at the royal couple. The Daily Mail reports that when asked about the video, Trump said, "I'm not a fan of hers," referring to Meghan. He followed up by saying, "... I wish a lot of luck to Harry, because he's going to need it."