What Prince William Really Thinks About Meghan Markle's Comments About Kate Middleton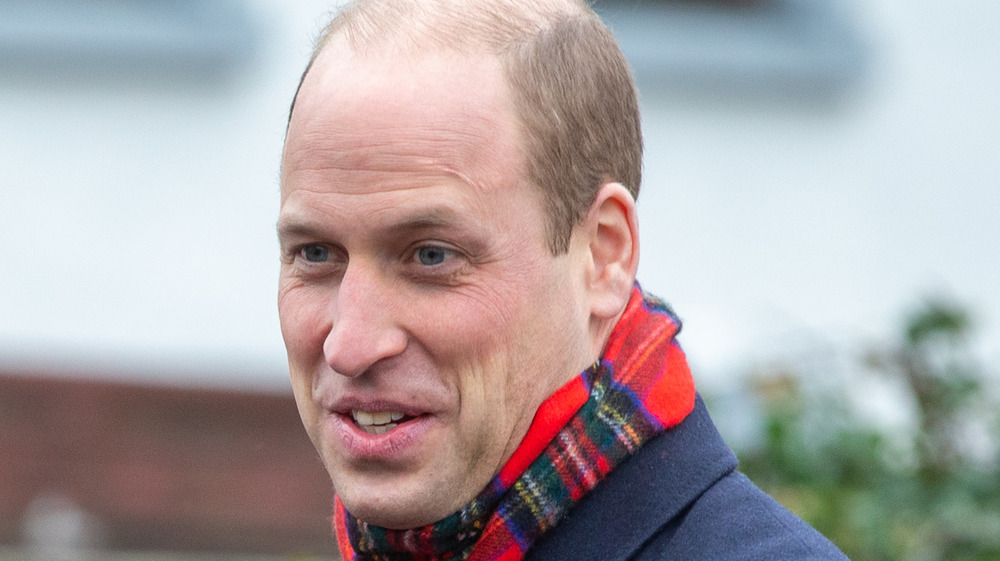 Wpa Pool/Getty Images
Prince Harry and Meghan Markle's tell-all interview with Oprah Winfrey sent shockwaves throughout the country and beyond, as 17.1 million U.S. viewers tuned in — an impressive number by streaming-era standards, per the Los Angeles Times. The interview aired in full in the U.K. one day later to 11.3 million viewers, making it the biggest TV show of the year in Britain outside of the news, per Deadline. While many viewers and celebrities alike shared their reactions to the interview on social media, many are wondering about the reaction of the royal family specifically. Buckingham Palace has yet to officially respond and Prime Minister Boris Johnson said in a press conference that he has the "highest admiration for the queen" and that, "when it comes to matters to do with the royal family, the right thing for prime ministers to say is nothing."
Prince William has also been silent since Harry told Oprah that the relationship between the two brothers required "space." "I love William to bits. He's my brother. We've been through hell together. I mean, we have a shared experience," Harry shared. "But we — you know, we're on — we're on different paths." Meghan also revealed that the tabloid stories about her making sister-in-law Kate Middleton cry were inaccurate. In fact, that the Duchess of Cambridge made her cry.
So, how does Prince William feel now that his wife has been brought into this royal rift? Read on to find out.
Prince William is 'devastated' by Prince Harry and Meghan's bombshell interview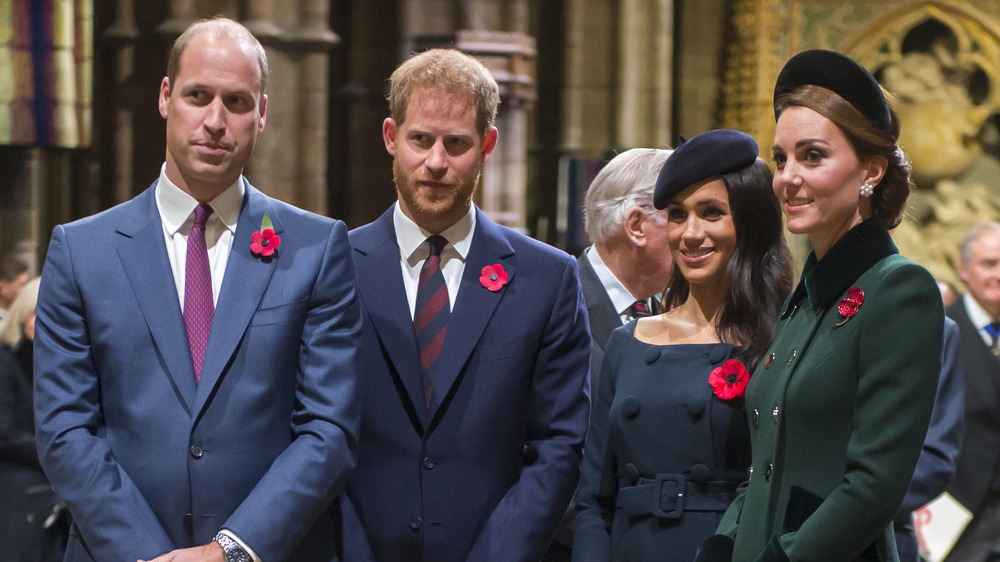 Wpa Pool/Getty Images
While no official statement has been made, royal expert Katie Nicholl broke down Prince William's reaction to the interview for Entertainment Tonight, and specifically the claim that Kate Middleton made Meghan Markle cry the week of the royal wedding over Princess Charlotte's flower girl dress.
"William is devastated by this interview. Don't forget that the Duchess of Cambridge is being dragged into this whole saga and William will hate that and of course, relationship between father and son is of course at an all-time low," Nicholl told ET. "I think that the idea that Kate's being dragged into this will be upsetting for Kate who behind the scenes has tried really hard to be a peacemaker between William and Harry. She has been deeply saddened by the brothers' falling out. Don't forget she was incredibly close to Harry herself."
In the interview, the former Duke of Sussex claimed the Duke of Cambridge is "trapped." According to Nicholl, these claims may have been unwarranted. "To suggest that he's trapped in the institution, I don't think it's true and I don't think it's probably Harry's place to say in any case."
Will the brothers be able to reconcile? "Harry has said time is a healer and it is," Nicholl stated. "But I think there are so many raw emotions here, that it's far too early to talk about any kind of family reunion."