The Real Reason George W. Bush Made Dana Perino Cry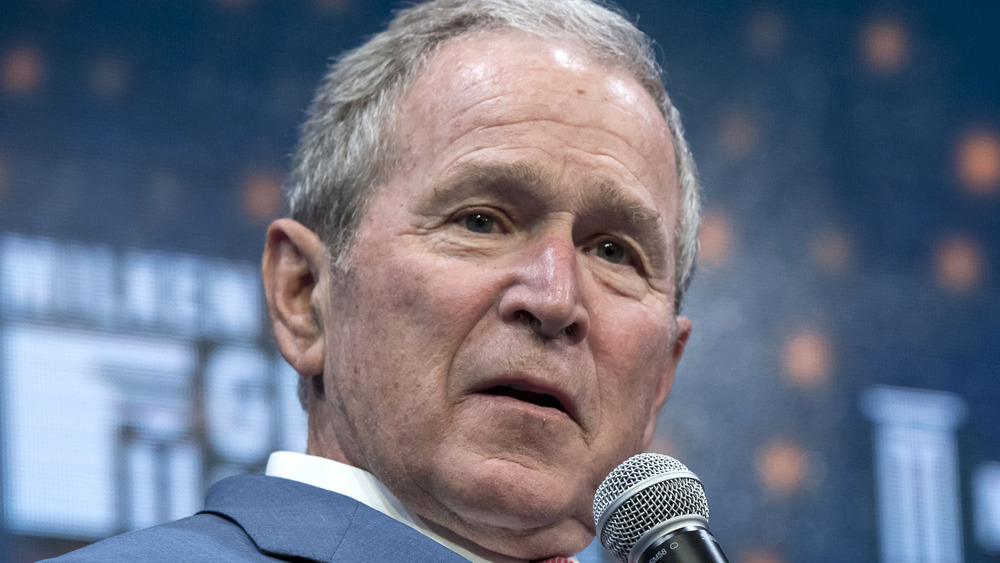 Bloomberg/Getty Images
Former White House press secretary to the later Bush administration, Dana Perino, revealed George W. Bush once made her a little teary-eyed during her early days on the job. While discussing her book Everything Will Be Okay about the struggles young employees face, Perino recalled the instance to Page Six, telling the outlet her boss, Communications Director Dan Bartlett, asked her to observe an interview between the president and an undisclosed journalist at the Oval Office back in 2006.
However, the president wasn't up for doing the interview and was seemingly annoyed by the intrusion. "The president says, 'Wait, I'm not doing an interview with that guy... I said I would talk to him, I didn't say I did an interview with him.' Well, that was a big miscommunication," Perino retold, adding, "You can imagine who won that argument."
As you can imagine, this put Perino in a pretty awkward position, "I don't even think President Bush knew my name at the time — I'm not sure," she admitted. But when it was decided the interview would not be going down, Bush "cocked his head" toward Perino and said, "Therefore, she doesn't need to be here." Per Perino, he "basically said, 'See yourself out' — Of the Oval Office! On my first time!"
Although the interaction left her red in the face, it led to a great relationship with the former president. Keep scrolling for more details.
George Bush became a 'great mentor' to Dana Perino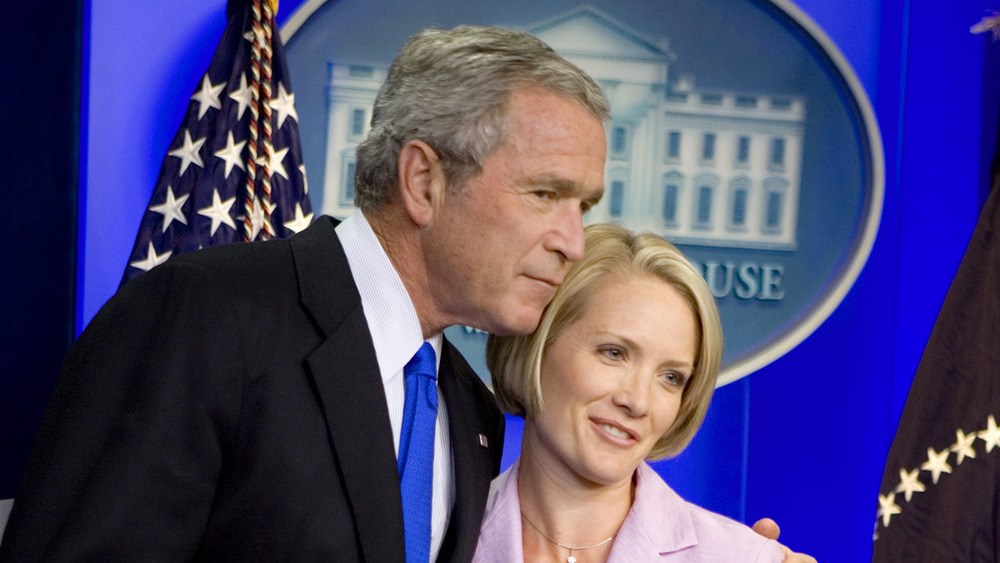 Bloomberg/Getty Images
Following Dana Perino's cringey encounter with former President George W. Bush, the then-young professional was pretty shook. "I called [my husband] Peter, and I was tearful," she recalled to Page Six in March 2021. "He said, 'Well just think, for the rest of your life, you can say I've been kicked out of better places than this.'"
Despite their awkward meeting, Perino said Bush became a "great mentor" to her and "loves career counseling." Adding, "I think it just comes naturally to him. He has a natural desire to help people figure out what is their next step. How can they become better managers and better leaders?"
However, Perino's advice from her husband became her mantra and a relatable story for those so eager to learn in their industry that, somehow, their foot ends up in their mouth. Her experience led her to write her book, Everything Will Be Okay, aimed to speak to budding businesspeople.
"I also wanted this book to include some life advice, so that young people wouldn't worry their young lives away, so I talk about serenity and my own journey of finding peace and some space," she explained. "I find that once I had a little bit more of that, then my career really started to take off."