Jake Tapper Has Words About Piers Morgan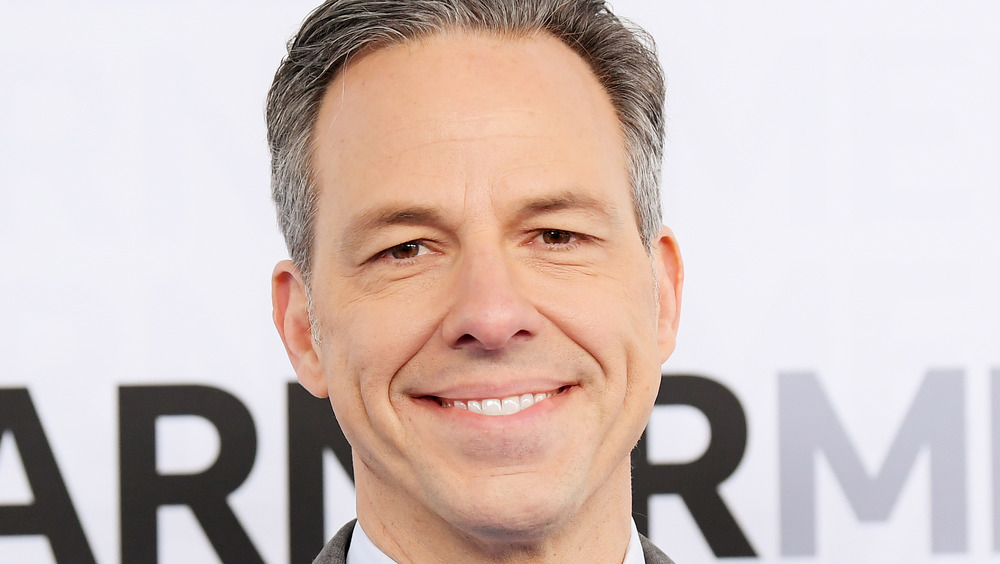 Dimitrios Kambouris/Getty Images
Following Prince Harry and Meghan Markle's explosive Oprah interview, the world set out to analyze every single bombshell revelation, dissect Prince Harry's body language, place Meghan Markle's body language under a microscope, find out how much the couple was paid for their appearance, and more. And while the pair had plenty of supporters (including Hillary Clinton), it quickly became clear that they had almost as many haters.
Not only did viewers go after Markle for her The Little Mermaid analogy, but a number of high-profile personalities also tried to tear down some of the interview's most shocking claims. Among them were Megyn Kelly, who simply couldn't stop live-tweeting, and Piers Morgan, who was absolutely fuming about the allegations made by the Duke and Duchess of Sussex. "This interview is an absolutely disgraceful betrayal of the Queen and the Royal Family," he tweeted angrily. "I expect all this vile destructive self-serving nonsense from Meghan Markle — but for Harry to let her take down his family and the Monarchy like this is shameful." And his words didn't become any kinder when he showed up to work the next day to host Good Morning Britain.
Piers Morgan's reaction to the interview changed his career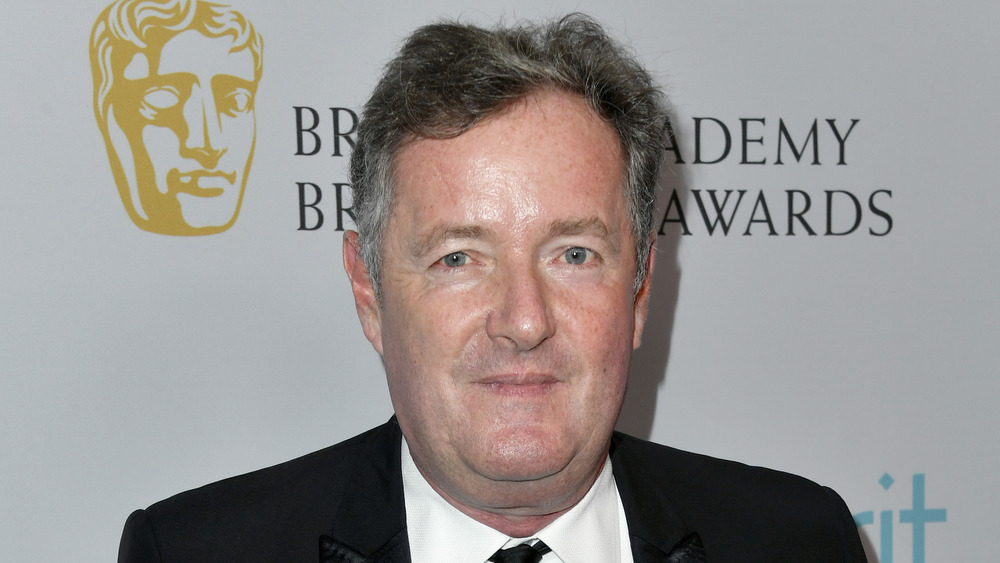 Frazer Harrison/Getty Images
Piers Morgan didn't mince words as he told Good Morning Britain viewers that he was "sickened" by Prince Harry and Meghan Markle's headline-making Oprah interview. "I am angry to the point of boiling over today," he said on March 8, 2021. Addressing the couple's comments that a member of the royal family voiced concerns about Archie's skin color, he encouraged the couple to name names. 
"They trash everybody. They basically make out the entire royal family are a bunch of white supremacists by dropping this race bombshell," Morgan slammed. "They didn't name which one it was, they just throw it out there so it could be any member of the royal family and Harry says 'I'll never say who it was,' you better say it fast."
The next day, Morgan and weatherman Alex Beresford got into a heated argument over Morgan's claims that Meghan gave the "acting performance of her life." When Morgan said, "I wouldn't believe her if she read me a weather report," Beresford appeared to take Meghan's side, calling into question Morgan's strained relationship with the duchess. "I understand you've got a personal relationship with Meghan Markle, or had one, and she cut you off," Beresford argued (via WalesOnline). "Has she said anything about you since she cut you off? I don't think she has but yet you continue to trash her."  
At that point, Morgan stormed off set, saying, "I'm done with this. See you later."
Jake Tapper had some choice words to add to the drama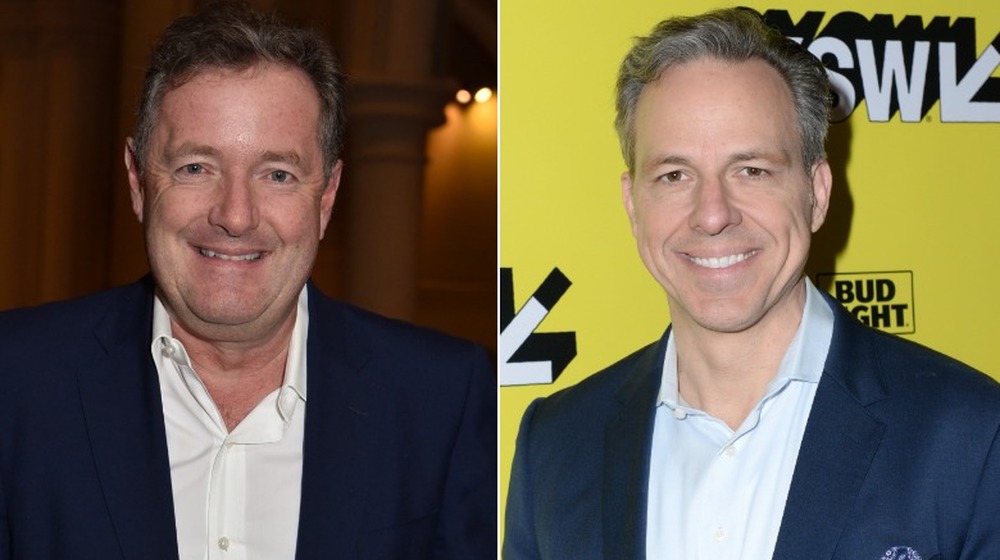 David M. Benett/Getty Images
Shortly after storming off the Good Morning Britain set, Piers Morgan came under scrutiny by U.K. communications regulator Ofcom. The regulator announced on March 9, 2021 via Twitter that it had "launched an investigation into Monday's episode of Good Morning Britain under our harm and offence rules" because "as of 14:00 on Tuesday 9 March, we have received 41,015 complaints about the programme." Soon after, Reuters confirmed that Morgan had chosen to permanently leave the show. 
While some thought he had it coming, Morgan received support from an unlikely place: CNN anchor Jake Tapper. Sharing a Variety article about the Ofcom investigation, The Lead with Jake Tapper host slammed, "This is what happens when you live in a country where there is no First amendment. Insanity." He continued, "Governments should have no role in policing news broadcasts. You can tweet Piers what you think of his comments, that's not what this is about." 
When responses poured in arguing that Ofcom is not a government agency, Tapper fought back, writing, "The notion that OFC[O]M is in no way part of the UK government? Cmon. Empowered by government, board members named by government..." Former The New Yorker journalist James Surowiecki agreed with Tapper and argued in a tweet, "No agency whose board members are appointed by the government, whose powers and remit are defined by the government (and whose edicts carry the force of law), is not a state agency."