Megyn Kelly Can't Stop Tweeting About Meghan And Harry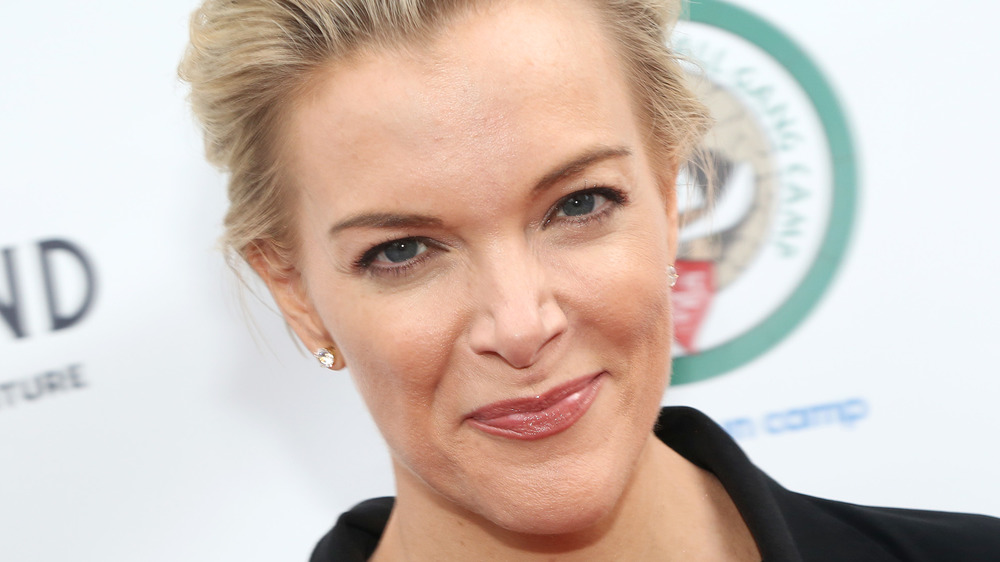 Bruce Glikas/Getty Images
While most ladies know the importance of women supporting other women, it doesn't look like all Megyns, Meghans, and Megans are on the same team. Prior to Prince Harry and Meghan Markle's tell-all interview with Oprah Winfrey and thus after, conservative journalist Megyn Kelly has continued to share her ruthless take on their royal fallout.
Ahead of their sit down, Kelly reshared a post on Twitter reading, "I look forward to watching a billionaire question two millionaires on how hard it's been leaving billionaires, to continue being millionaires. Thoughts & prayers to Harry and Meghan in this difficult time, as they adapt to new staff AND a new mansion. #HarryandMeghanonOprah," clearly letting everyone know ahead of time where she stands.
She then proceeded to live tweet during the interview on March 7, 2021, and as a summary of the coverage, the former Fox News anchor tweeted, "Basically she [Meghan] saying: I was suicidal, no one would help me, they let the press eat me alive, and the Royal family was racist against my baby."
Despite their claims, Kelly went on to slam Meghan for presenting herself as naïve. "Omg. Meghan says she felt like the Little Mermaid who 'fell in love with a prince and lost her voice.' I'm sure it was indeed a shock to learn someone else would be in charge IN THE BRITISH ROYAL FAMILY," she wrote.
Keep scrolling to see what else Megyn Kelly has said about Meghan Markle's tell-all.
Megyn Kelly isn't buying Meghan Markle's story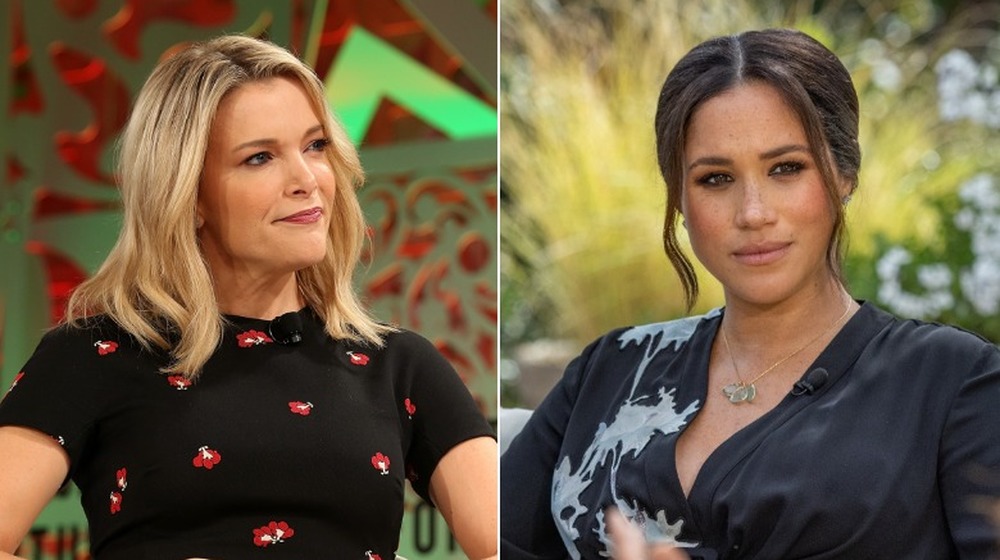 Phillip Faraone, Handout/Getty Images
Following Meghan Markle's shocking interview, Megyn Kelly did not let up as she bashed the couple for using their name and likeness for personal gain after they were financially cut off by the royal family. She also suggested Meghan didn't take any responsibility for her own role in the fall-out, writing, "Meghan's only regret is believing the Royals that they would protect her and Harry. So she made no mistakes other than failing to realize how bad the Royals are."
She slammed the duo for victimizing themselves, claiming they "pretend that no royal has had it worse in the press than they have." Kelly added, "Give me a break. Have you ever seen such privileged people wallowing in their own (perceived) victimhood like this?"
In another tweet, she continued, "Everyone victimizes Meghan! Everyone! The palace! The press! Even her dad – who had no money, no clue, and was swept up in a whirlwind of press he had zero understanding of how to handle – he too is a villain! She is – again – the victim. It never stops."
Of course, Kelly's remarks garnered a lot of criticism, but she said she could take the heat. "So...any criticism of Meghan or – Oprah (God forbid!)-is not allowed bc...it's racist? Well, too bad. Unlike the paternalistic wokesters trying to protect this famous millionaire/billionaire pair (who chose to go on TV), I see them as fully capable of taking a few barbs. Grow up."