Dionne Warwick Makes A Declaration About Twitter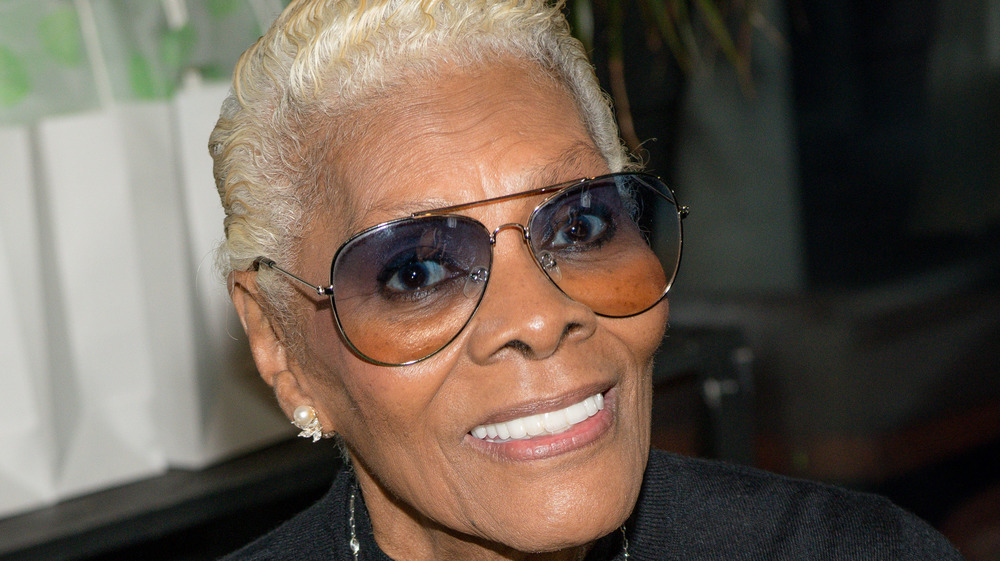 Marcus Ingram/Getty Images
Some celebrities' social media presences are more engaging than others, but nobody's social media presence is more entertaining than R&B/pop legend Dionne Warwick. The "I Say A Little Prayer" singer has gone viral on Twitter a number of times since late 2020. Her iconic run of tweets includes hilarious quirks about pop culture and clapbacks when necessary — especially for Wendy Williams.
Warwick's refreshing social media presence has its perks for her fans; not only do we get the chance to interact with the diva, but she asks celebs the questions that we all need the answers to. You may remember Warwick's inquiry about The Weeknd and Chance The Rapper's stage names in December 2020. In Warwick's latest social media banter, she is making it clear she runs the Twitter turf with her new rules. Read on to find out how the new undisputed "Queen of Social Media" is assuming her throne.
Dionne Warwick is taking over Twitter one bio at a time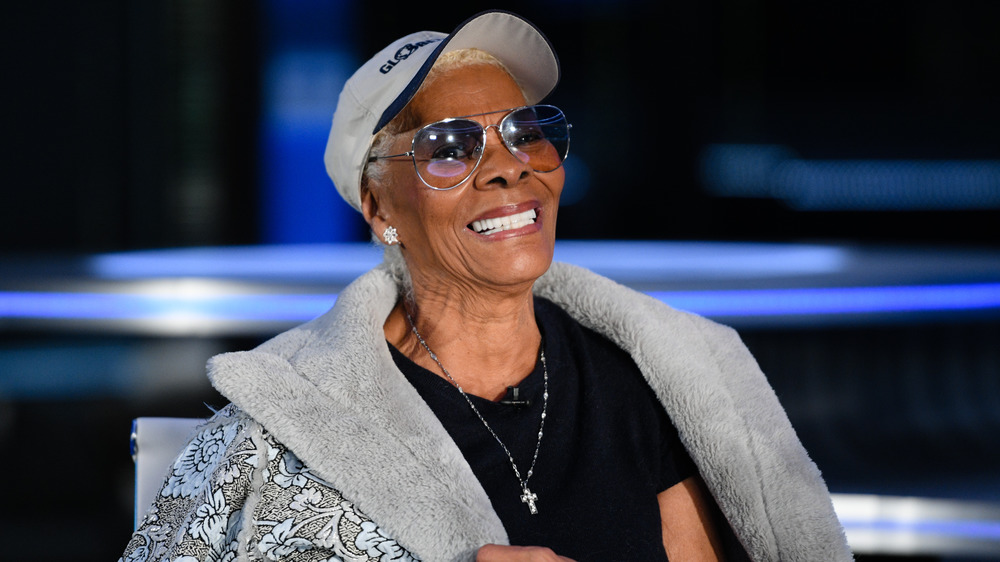 Noel Vasquez/Getty Images
Dionne Warwick is getting Twitter users all the way together — even on down to their bios. The Rock & Roll Hall Of Fame nominee announced a humorous declaration for all Twitter users in early March 2021. "New @Twitter Rule: When you join the app, you have to have a bio written by me or it doesn't count," Warwick tweeted. "It has been declared. Quote twote this with my hash tag #dionnewarwick!" The singer also shared a video of her voice over an animated unicorn, telling users, "I won't stop doing my bios until I have taken over Twitter. So there!"
Fans flooded Warwick's replies in hopes of getting a new bio written by the latter. One user wrote, "Can you write my bio, please? It would be an honor." Another commented, "I didn't have 'Dionne Warwick becomes my favorite part of Twitter' on my pandemic bingo card... You're a gem." Percy Jackson star Alexandra Daddario chimed in on the singer's post and requested a bio of her own. Warwick later tweeted Daddario her new bio: "Please watch the Percy Jackson series. This bio was written by Dionne Warwick." Somebody better tell Twitter CEO Jack Dorsey to add Auntie Dionne to his payroll!