The Real Reason Jennifer Garner Got Her Ears Pierced At 48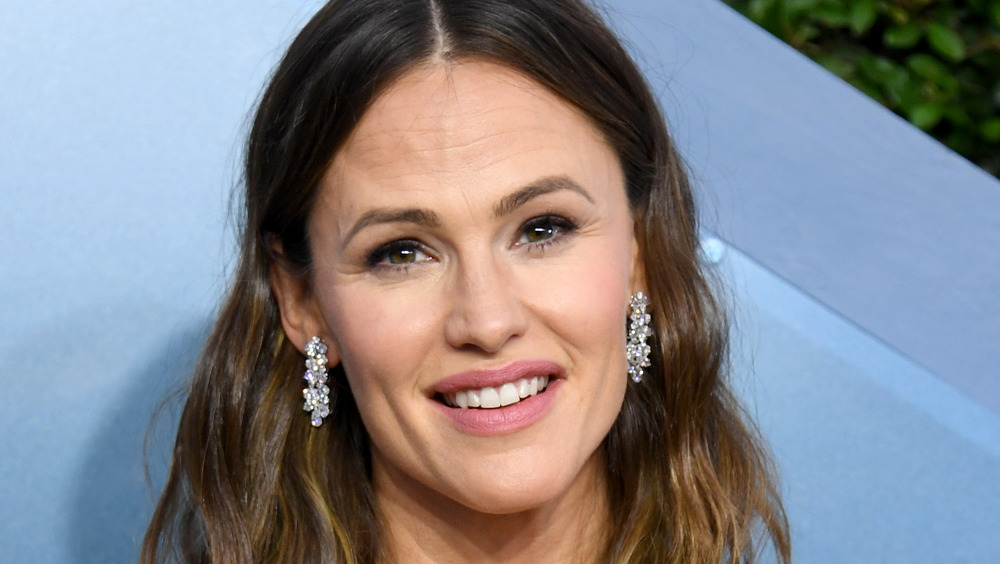 Jon Kopaloff/Getty Images
Jennifer Garner is continuing to solidify her "cool mom" and "down-to-earth" statuses. In March 2021, the actor has been making her way around the press-junket for her film Yes Day, and she's been revealing plenty of new things about herself.
In an interview with Happy Mum, Happy Baby, Garner was candid about how her body has changed after giving birth to three children — Violet, Seraphina, and Samuel Affleck, whom she shares with ex-husband Ben Affleck. While Garner claimed that she had plenty of friends who bounced back post-baby, she's not that type. "I am not one of them, I can work really hard, and I can be really fit and I will still look like a woman who's had three babies and I always will," she dished.
In another interview in March 2021, Garner got candid on another aspect of her life — her lack of family photos. She told The Hollywood Reporter that since her kids grew up in the spotlight and the paparazzi, they were scared of the camera. "We didn't ask for this. We don't want these cameras, they're scary," she recalled her eldest daughter saying. "The men are scary, they knock each other over and it's hard to feel like a kid when you're being chased.'"
Luckily, the Yes Day star shared a few more light-hearted stories, including one on why she finally took the jump and got her ears pierced, per People. Keep scrolling to find out why it took so long.
Jennifer Garner's dad factored into her ear-piercing decision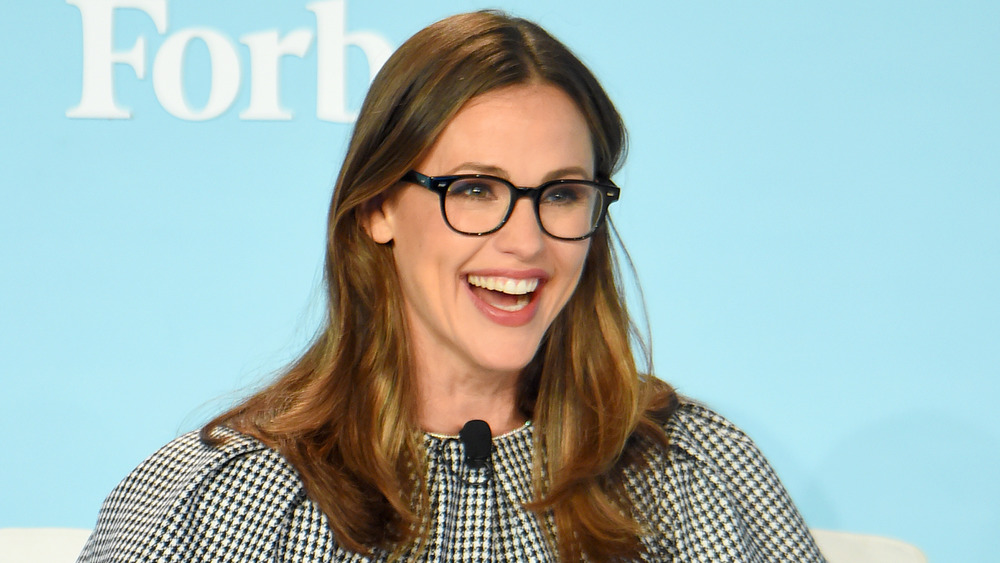 Jamie Mccarthy/Getty Images
When it comes to ear piercing, age ain't nothing but a number — just ask Jennifer Garner. In an interview on The Ellen DeGeneres Show in March 2021, Garner revealed some big news to fans. During the virtual interview, the star confessed that she had recently gotten her ears pierced. Garner shared that her father was very strict about piercings when she was younger, which is why she hadn't taken the plunge sooner.
However, she still sought dear old dad's approval before she actually pulled the plug. "I think I was really afraid that my dad would still not like it," she told DeGeneres. "And you know, he was kind of like, 'Well, Jennifer, I love anything you do.' And I said, 'Okay.'"
The Peppermint actor went on to detail the moment she got her piercings, joking that her ears got held down by a "big, fat spikey thing." DeGeneres interrupted, saying Garner's account was inaccurate. "That's not how it's—" the talk show host began before Garner agreed. "It seemed medieval. It seemed medieval to me, but you know, that's just pandemic ear piercing, maybe I guess," she quipped.
Of course, Garner also showed off her newly pierced ears to viewers at home, confessing that it's nice to have something "sparkly." "I'm so thrilled by them," she gushed. "I can't believe it never occurred to me to do this. I love them!"