Tiffany Haddish Has Thoughts On Meghan Markle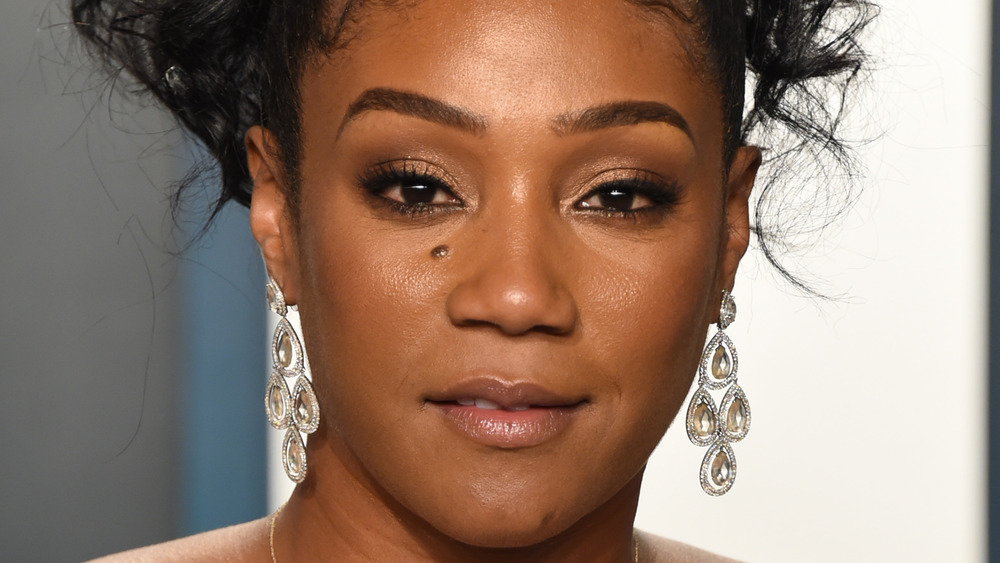 John Shearer/Getty Images
When Prince Harry and Meghan Markle sat down to talk with Oprah Winfrey for an interview that aired in March 2021, the couple made plenty of buzz-worthy admissions. Along with discussing their relationships with other members of the British royal family, they also talked about the racism that they had dealt with, as well as what the future holds for them.
The highly-anticipated (and surprisingly honest?) interview stirred up reactions from Harry's grandmother, Queen Elizabeth II (which raised eyebrows), his brother, Prince William (which people weren't impressed with), and plenty of celebrities. For instance, Hillary Clinton shared strong words about what had been said while Megyn Kelly unleashed her thoughts about the situation on Twitter. Meghan's friend Serena Williams took to Instagram to explain that the Duchess of Sussex "lives her life — and leads by example — with empathy and compassion," while "[h]er words illustrate the pain and cruelty she's experienced." Leslie Jordan also used IG to note, "We got your back, honey ... we've got more Queens than they do."
Of course, they weren't the only famous figures who had something to say. Tiffany Haddish also has some opinions regarding Meghan and she was definitely willing to share them when asked about what had gone down.
Tiffany Haddish believes Meghan Markle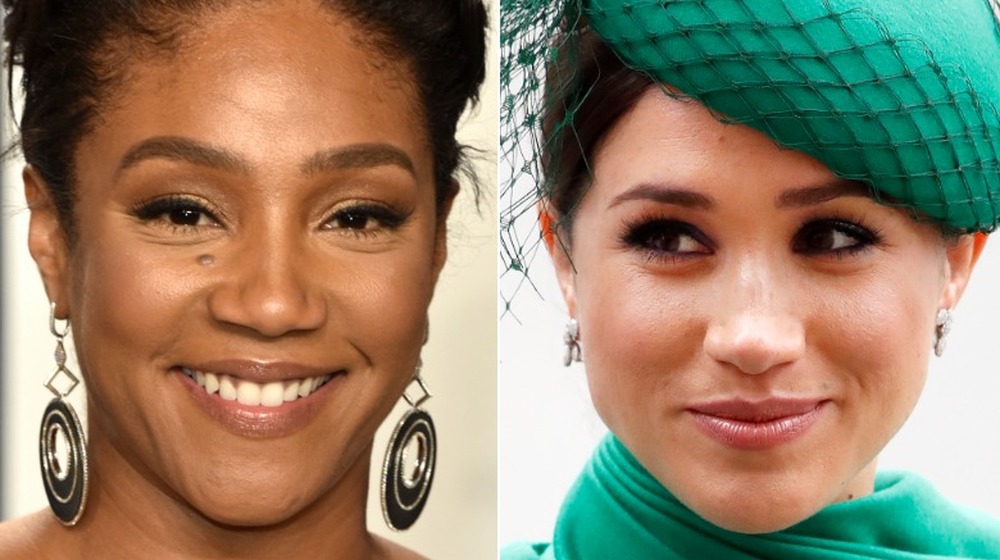 John Shearer, Max Mumby/indigo/Getty Images
The claims that were made by Prince Harry and Meghan Markle during their March 2021 chat with Oprah Winfrey may have been ones that some might not want to believe. However, many people seem to think that the pair were being totally upfront and utterly honest about their experiences — both good and bad. That apparently includes Tiffany Haddish.
The Girls Trip star, Emmy Award winner, and Grammy Award nominee was spotted leaving the restaurant Catch LA just days after the interview had aired and, according to the Daily Mail, was asked if she thought Meghan was being truthful when it came to the "allegations about racism in the royal family." While the star was apparently a little "worse for wear" at the time and needed some help to get to her car, she was still able to offer up her opinion.
"I believe anything a Black woman says," Haddish explained. She also added that she trusts what Meghan had revealed about still having a good relationship with her grandmother-in-law, saying, "She didn't lie on the Queen. She respects the Queen. That's our queendom." That's a regal attitude, indeed.