The Exhausting Process Behind Batwoman's Stunt Scenes - Exclusive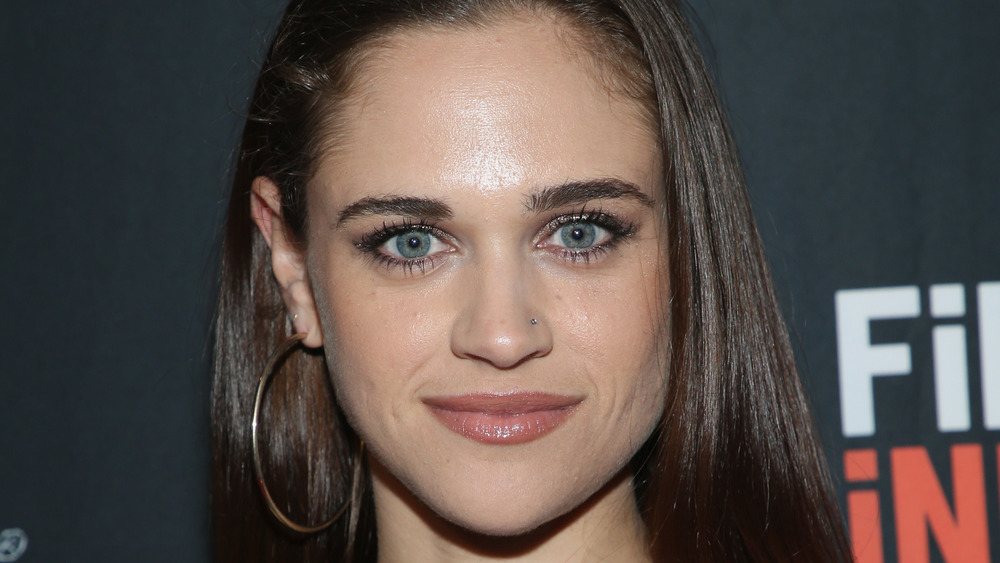 Phillip Faraone/Getty Images
Getting physical is nothing new for Batwoman's Bevin Bru who portrays Angelique Martin, the ex-lover of Batwoman herself, Ryan Wilder (Javicia Leslie), who takes on the mantle to protect Gotham City in the show's second season. Although Bru trained to be a professional wrestler at one point and clearly makes fitness a priority (just check out her spirited Instagram dance videos for proof), the Cuban American actor told Nicki Swift in an exclusive interview that doing stunts on a show like the queer superhero drama is "no joke, honey."
According to Bru, the CW show has intense stunt protocols in place, and she was thrown right into the action during her very first day on set for the second season's fourth episode. "I got to actually rehearse with the stunt team prior to filming [my scene] and they ran us through ... boxing class, running, high knees, and then we [learned] the stunt," Bru told us, adding that this was before the cameras even started rolling! "By the time we came to the stunt, I was like, 'Whew, all right, I'm going over to that couch,'" she joked.
Bevin Bru was super eager to take on her first stunt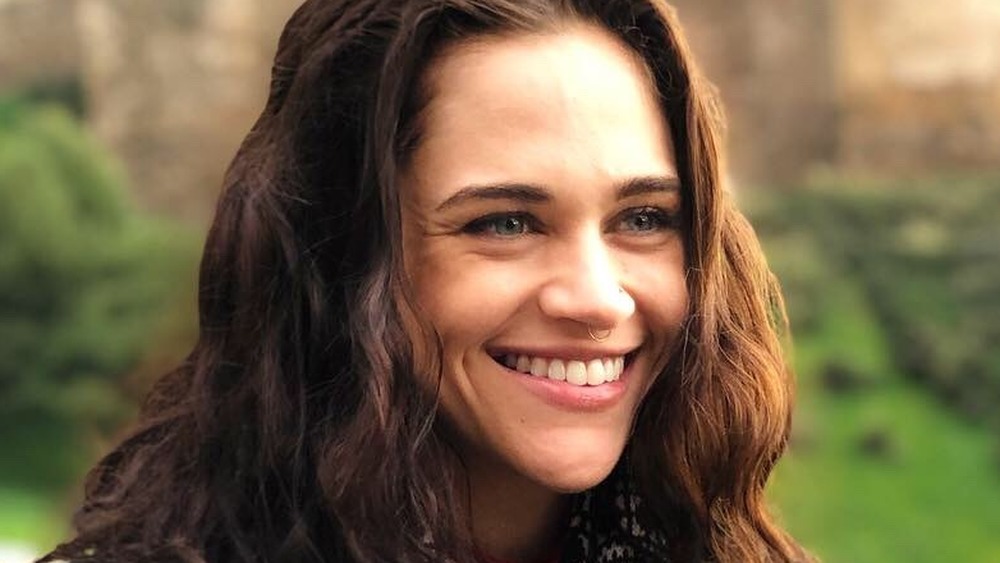 Courtesy of Anderson Group PR
Bevin Bru considers herself to be a little "scrappy," just like her Batwoman character Angelique Martin. Because she's naturally "a very high energy person," she was ready to tackle her first stunt on set the second that cameras started rolling ... even though that's not quite the way things work in Hollywood! "Normally, when a director calls 'Action,' you just go," Bru explained, adding that when director Menhaj Huda gave the signal, she went right into "the whole" stunt before they quickly called cut and clarified the process.
As it turns out, for safety reasons, the director on set must call action, then the stunt team confirms "that they're ready," and then actors can carry out their stunt. "I was just like, 'Oops, oh, I get it now,'" Bru laughed. Thankfully, the stunt performer she was working with was "the pro of all pros, so she was ready to go!"
Bevin Bru was down for whatever they threw her way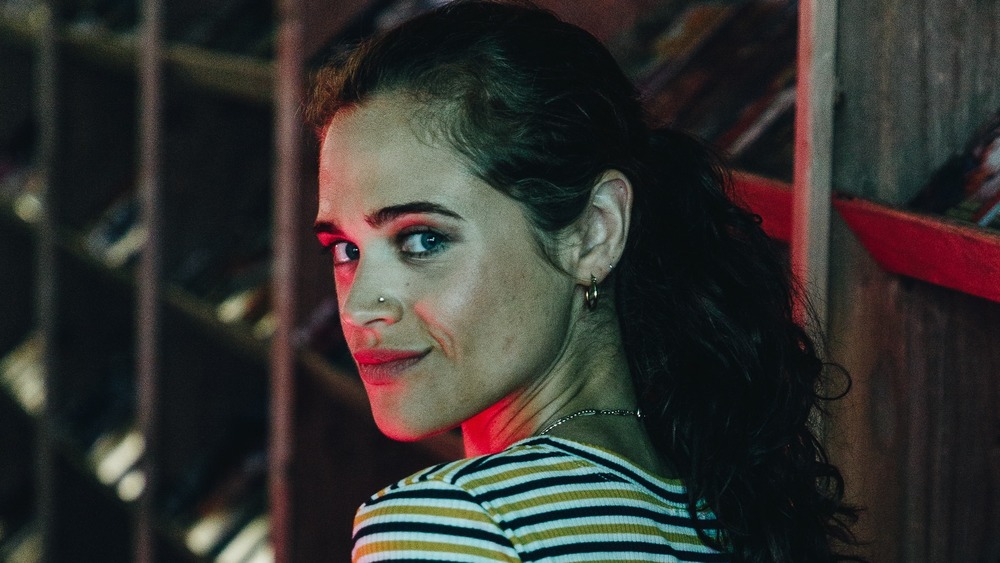 Courtesy of Anderson Group PR
There's a reason that every jump, fight scene, and action-packed sequence in Batwoman looks so titillating: there's a lot of hard work that goes on behind-the-scenes. "Everything is super choreographed down to where they have their hands on your neck," star Bevin Bru told us, adding that each movement has to be "super specific" for safety reasons. A superhero is only as good as her stunt team, and Bru told us their group "just kills it."
Because of her physical proclivities, Bru added that she was always down for any kind of action in the script — even the menial moments. "The littlest [stunt] like [throwing] a mug across the living room, I'm like, 'Alright, let's go, I'm going to warm up, I'm going to get this mug,'" she laughed. "I get so hype for it because I love that aspect of the superhero show, fighting, the physicality." Considering the drama in Season 2 is just getting started, we wouldn't be surprised to see Angelique Martin bust out a few more moves before its end.
Batwoman airs on Sundays at 8/7c on The CW.