Alex Rodriguez: How Much Is The Star Really Worth?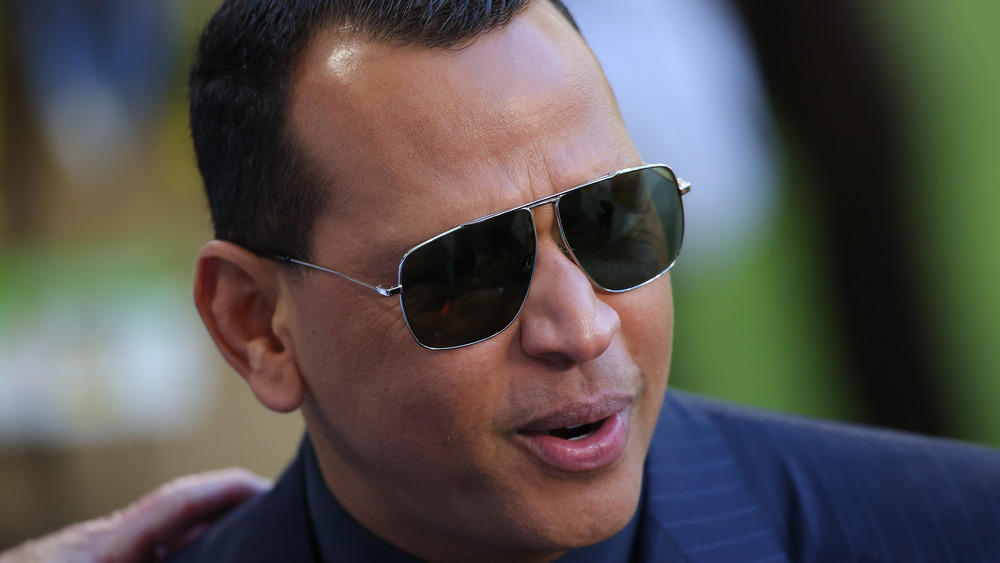 Ronald Martinez/Getty Images
Alex Rodriguez and Jennifer Lopez shocked the world by calling time off their engagement, Page Six reported on March 12, 2021. The former power couple, who dated for two years before A-Rod popped the question, were spotted cuddling up to each other in the Dominican Republic as recently as February 2021. However, that was the last time either of them posted a loved-up snap on social media.
News of the split has fans speculating whether there may have been any truth to earlier allegations of Rodriguez's infidelity. In January 2021, after Southern Charm star Madison LeCroy was accused of sleeping with a married MLB player, rumors swirled that the mystery man was actually Lopez's then-fiance. Sources close to Rodriguez denied any involvement with Madison, according to the  New York Post, and he and J.Lo were quick to present a united front by attending Super Bowl LV together. Everything seemed fine at the time, even though it clearly was not. 
Now, as we wait for either J.Lo or A-Rod to confirm the split, we cannot help but wonder how they will divide up their assets, like the $40 million waterfront home that they purchased in 2020. That also begs the question, just how much is Rodriguez worth?
Alex Rodriguez was named the wealthiest MLB player in 2020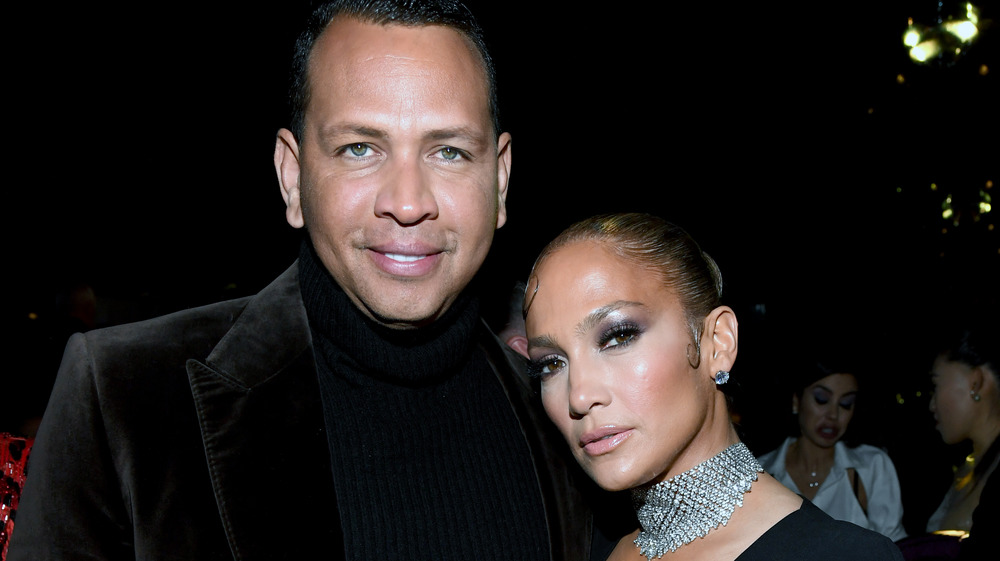 Kevin Mazur/Getty Images
Alex Rodriguez may not be building a global media empire with Jennifer Lopez any longer, but his bank account's not exactly struggling. In fact, far from it! Rodriguez was named the wealthiest MLB player in 2020, according to Radio.com. During his career with the New York Yankees, he was the youngest player to ever hit 500 home runs, which led to MVP honors in 2005 and 2007, per Celebrity Net Worth. The outlet reports that, at the height of his career, Rodriguez was raking in $33 million annually, powered by a $275 million deal with the Yankees, which was the sport's "most lucrative contract" at the time.
Once he put away his glove for good, the MLB legend continued to make money by investing in various real-estate projects, and even launching his own brand, A-Rod Corp, in 2003. According to the company's website, A-Rod Corp has invested "in more than 30 companies and partnerships valued at more than $1 billion," so it seems like A-Rod's done alright for himself. As of 2021, Celebrity Net Worth estimates the former Yankees slugger to be worth a total of $350 million. Say what you will about Rodriguez's ability to keep a marriage — or engagement — intact, but he certainly knows how to amass a fortune.