Ojani Noa: What Jennifer Lopez's First Husband Is Doing Now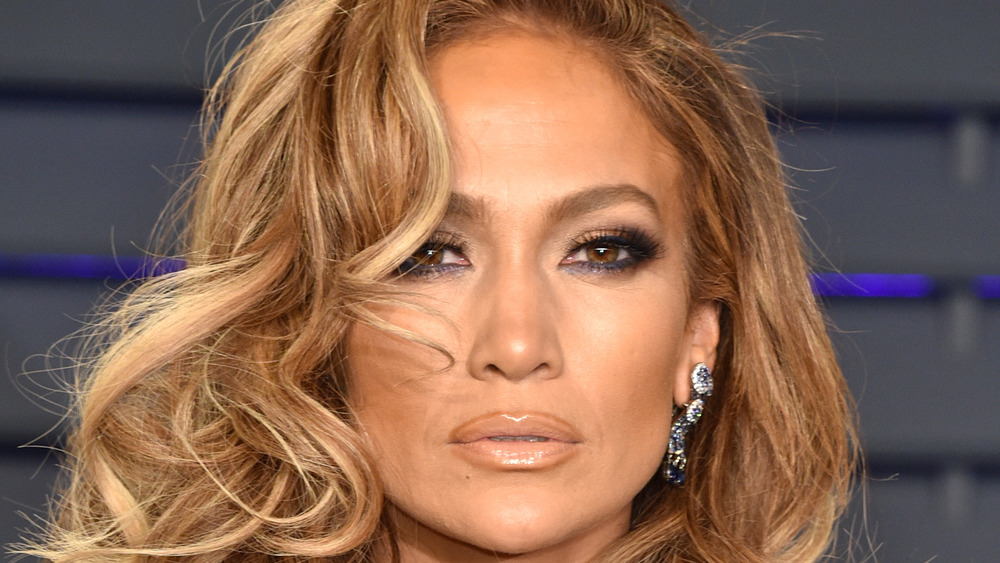 John Shearer/Getty Images
Jennifer Lopez has been married three times. First to Ojani Noa, then to Cris Judd, and then to Marc Anthony, with whom she shares her twins: Max and Emme. Lopez was gunning for a fourth wedding with Alex Rodriguez but news broke on March 12, 2021, that the two had called off their engagement and parted ways, per Us Weekly. Just a day later, sources told People that the couple was working on it, but as of this writing, their future is uncertain.
In a YouTube clip called It's My Party Tour, published on June 13, 2019, Lopez spoke about her wedding plans with Rodriguez and ended up talking about her other marriages. "I've been married three times, and once was nine months and once was 11 months, so I don't really count those. But I was married to Marc for 10 years, with the kids," Lopez said. "I was very young the first two times I tried to get married and I would say tried to get married," she said laughing. Lopez added in a moment of honesty that while her life seems full of people, it can actually be really lonely and so Lopez added, "so you always want somebody with you."
Well, that first somebody was Noa. He and Lopez were married from 1997 to 1998, according to a later story by Us Weekly. So what has he been doing since his high-profile marriage? We've got the scoop.
Ojani Noa challenged Jake Paul to a boxing match
Ojani Noa has been busy since his marriage to Jennifer Lopez. His Instagram bio lists his many credentials, including: actor, model, TV host, and personal trainer, among other accomplishments.
Noa's IMDb page lists his movie credentials. He was in the films Rapping-n-Rhyming and Vendetta: No Conscience, No Mercy, among others. In 2007, he was the executive producer of the film Eye See Me.
Noa hasn't stepped far from his athletic roots either and has made a name for himself in the Fox show Celebrity Boxing. In fact, in May 2020, TMZ notified us that Noa is slated to fight the Real Housewives of New Jersey star Joe Giudice in the Bahamas. On Facebook in December 2020, Noa teased a preview of his practice for his fight with Giudice and even challenged controversial YouTube sensation Jake Paul to meet him in the ring. "Hey Jake," Noa said to the camera, "Stop talking trash. I challenge you. six rounds, three minutes each. You and me, buddy." Them's fightin' words right there!