The Real Reason Why Hugh Grant Cheated On Elizabeth Hurley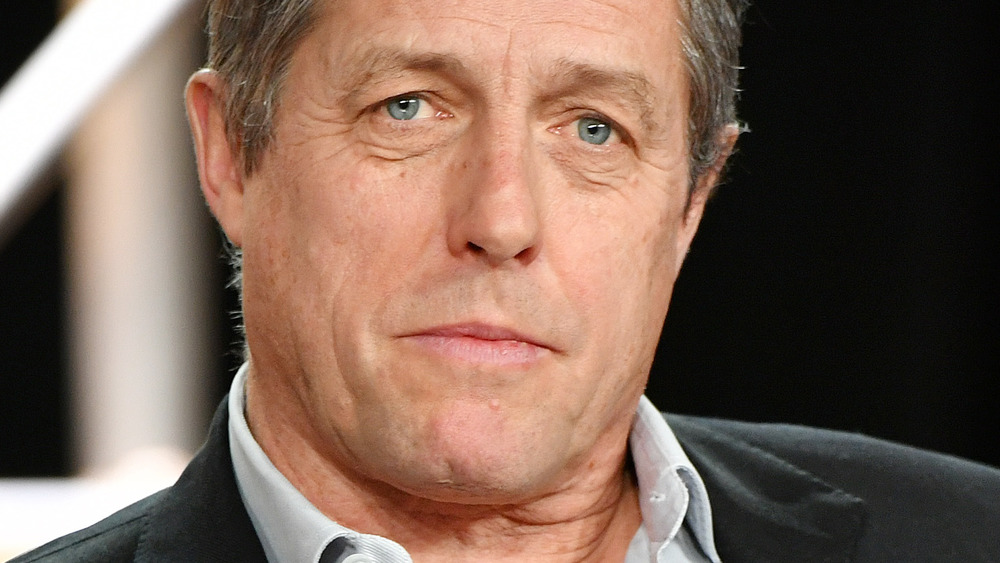 Amy Sussman/Getty Images
Even in Hollywood, the saying still goes, "honesty is the best policy." Hugh Grant is the latest actor to come clean, speaking out on rumors about the 1995 cheating scandal that rocked his world.
It's no secret that women worldwide have been smitten with the actor for decades, thanks to his good looks and smooth British accent. Grant has a career to be proud of, beginning with his breakout role in 1994 in the now-classic Four Weddings and a Funeral. From there, his string of popular rom-coms like Bridget Jones' Diary, Love Actually, and Notting Hill, solidified Grant's Hollywood heartthrob status and earned him a pretty hefty bank account (in case you missed it, Grant is worth $150 million).
And while his career on the big screen was most certainly something that fans were watching, his personal life also got its fair share of attention. Grant had a 13-year romance with Elizabeth Hurley, and their relationship was almost always in the press. The pair famously began dating in 1987, and the popular U.K. actors were a powerhouse couple. Sadly, their long romance came to an end in 2000, but luckily, they would remain on good terms. In 2015, Grant called Hurley his "best friend" on Watch What Happens Live, and Hurley shared the same sentiments in an interview with the same show later that year.
Of course, the couple's relationship did go through some hard times, especially during Grant's 1995 cheating scandal. So why would Grant even dream of cheating on Hurley? Keep scrolling to find out.
Grant was upset about his performance in a film when he cheated on Elizabeth Hurley
Getty Images/Getty Images
Decades after Hugh Grant cheated on Elizabeth Hurley with prostitute Divine Brown, the actor finally came clean as to why. In an interview on the WTF With Marc Maron podcast, Grant opened up about the scandal that made headlines. In particular, the actor referenced his film Nine Months, which turned out to be the reason why he cheated in the first place. 
"The film was about to come out a week or two after that, and I had a bad feeling about it. I went to see a screening," he shared. "Everyone in it was brilliant, but I was so atrocious that I was not in a good frame of mind." The film also famously starred Robin Williams and Julianne Moore, per IMDb.
The actor revealed that as his mood worsened over the performance, he decided to go to a boozy lunch to drown his sorrows. "I had a Ken Russell kind of lunch — and one thing led to another," he confessed. "I just was disappointed in myself. I don't know what was going on. It was called Nine Months." The only silver lining? Grant says that at least the film did well at the box office (grossing $12 million in the first weekend and $138.5 worldwide, per Box Office Mojo), and that's all "Hollywood really cares about," right?