Here's How Much Lori Loughlin's Daughter Olivia Jade Is Really Worth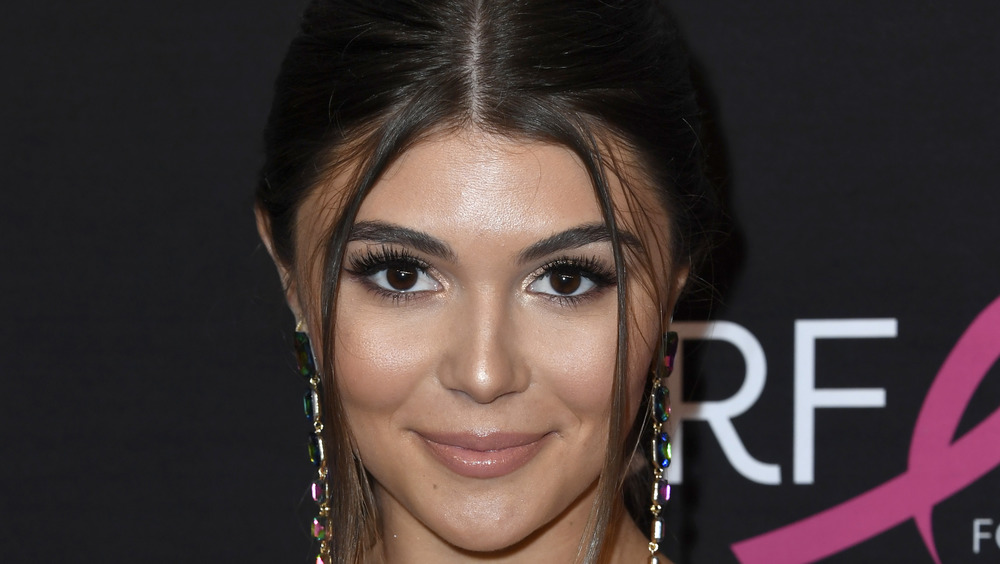 Frazer Harrison/Getty Images
It's been a Full House of allegations against Olivia Jade Giannulli's parents, actor Lori Loughlin and fashion designer Mossimo Giannulli, over the infamous "Operation Varsity Blues" scandal. Loughlin and Giannulli were accused of paying over $500,000 to bribe college admissions officers for both Olivia Jade and sister Isabella to attend the University of Southern California, per CNN. After denials and a long legal battle, 2020 saw both Loughlin and Giannulli spend months in jail. Now, it seems influencer Olivia Jade is back in the spotlight on her own terms. 
Olivia Jade returned to YouTube in January 2021, and a source told Us Weekly that the star was "in a great headspace." Yet, her actions just prior to the 2019 scandal appeared flippant at best. She'd previously rebranded her influencer persona around being a college student, and even gave Teen Vogue a peek into her USC dorm room. Around this time, Olivia Jade reassured her fans that YouTube would always be her first priority, joking that she'd "rather be filming 24/7 than sitting in 6 hours of classes straight." Per TMZ, the Giannulli sisters did not return to USC following the scandal, and they officially left the school, according to USA Today, months later. 
At the peak of her influencer status, Olivia Jade had deals with Princess Polly and Sephora for collaboration collections, but both were terminated following the scandal. So, how much is Olivia Jade worth today? Keep scrolling to find out! 
Olivia Jade Giannulli is still rich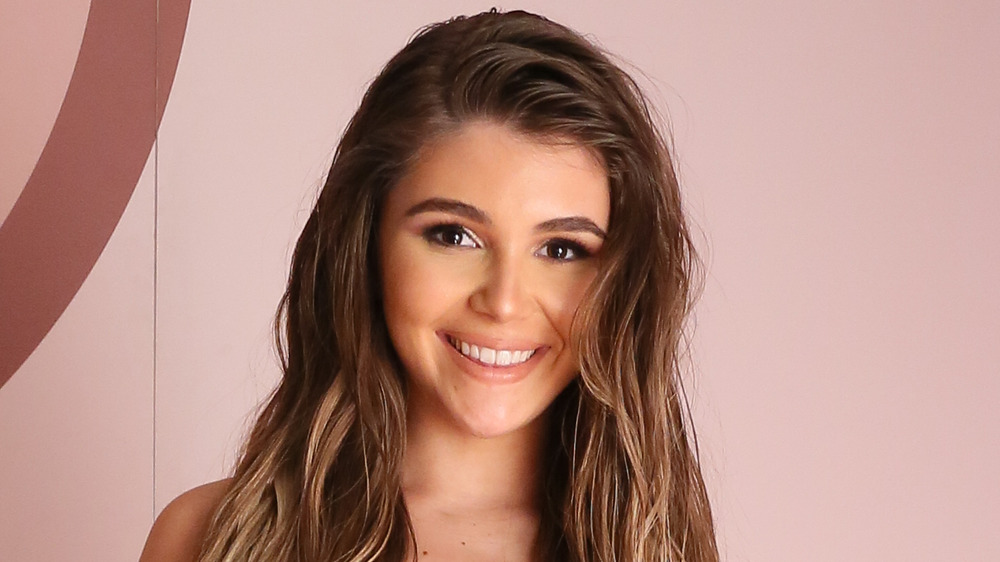 Gabriel Olsen/Getty Images
It definitely helps to be the daughter of a hit sitcom star and a coveted fashion designer. Olivia Jade Giannulli may have had her influencer dreams stalled, but her business is back on track following the college admissions scandal. According to Celebrity Net Worth, Olivia Jade is estimated to be worth $1 million on her own — which is a lot of paid influencer sponsorships. 
Per StyleCaster, Olivia Jade had brokered promotional deals with Amazon, TRESemmé, Smashbox cosmetics, and Smile Direct in 2019. A social marketing expert even estimated that she could be making between $10,000 to $15,000 per post, according to Page Six. Coupled with mother Lori Loughlin's status, Olivia Jade could have been pocketing even double that following the announcements of her respective new design deals. Meanwhile, StyleCaster reports that some financial advisors believed Olivia's net worth was closer to $1.5 million prior to Operation Varsity Blues, with the star reportedly losing a third of her net worth in just two years. 
Guess there's no better motivation than money to restart her career!