How Megan Thee Stallion Honored Breonna Taylor On The Anniversary Of Her Death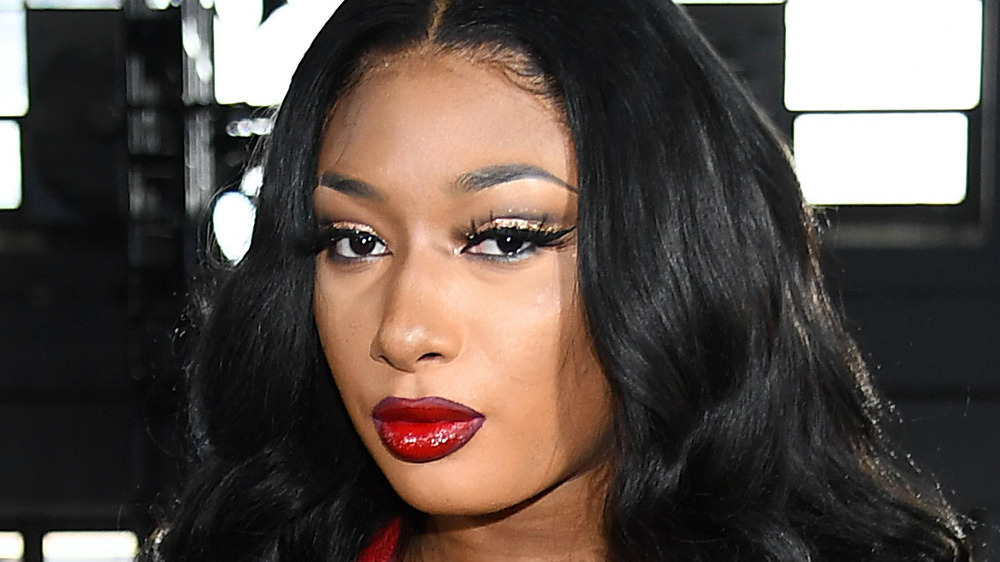 Dimitrios Kambouris/Getty Images
"W.A.P." rapper Megan Thee Stallion is using her newfound fame for good. In October 2020, in the midst of a divisive presidential election season, the rapper penned an op-ed column for The New York Times on what it means to be a Black woman in America today. As a victim of gun violence involving singer Tory Lanez, Megan told her side of the story through the song "Shots Fired" and opened up about how her experience mirrors that of so many other women of color. 
"It's ridiculous that some people think the simple phrase 'Protect Black women' is controversial. We deserve to be protected as human beings. And we are entitled to our anger about a laundry list of mistreatment and neglect that we suffer," Megan explained to NYT. "My hope is that Kamala Harris's candidacy for vice president will usher in an era where Black women in 2020 are no longer 'making history' for achieving things that should have been accomplished decades ago." 
In October 2020, the GQ Rapper of the Year used her platform on Saturday Night Live to amplify the voice of activist Tamika Mallory, whose quote about Kentucky Attorney General Daniel Cameron's controversial handling of Breonna Taylor's wrongful death by the Louisville police was projected onstage, per Variety. Now, on the one-year anniversary of EMT technician Taylor's death, Megan is putting her money where her mouth is. Keep scrolling to find out how she's honoring Taylor's memory. 
Megan Thee Stallion made a major donation to the Breonna Taylor Foundation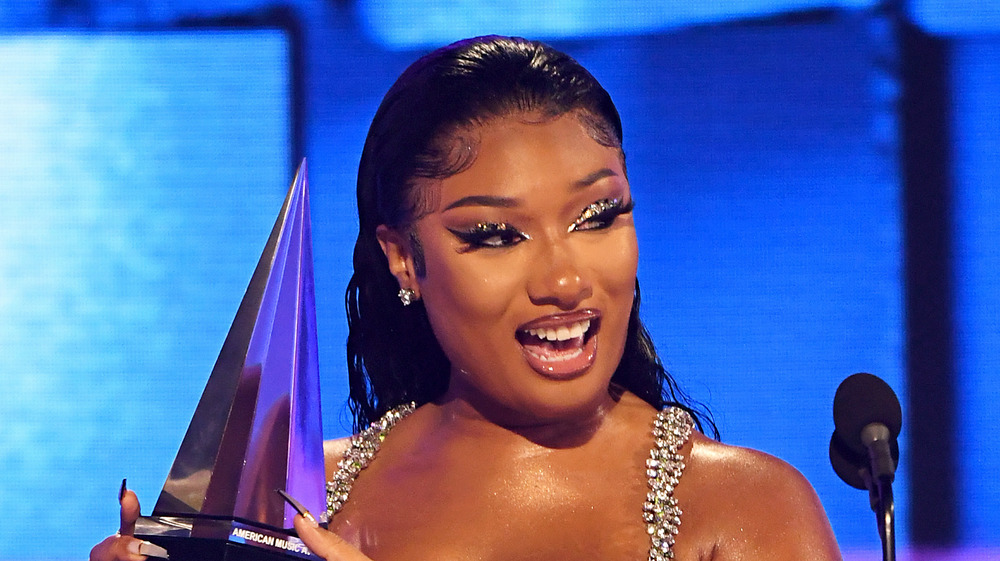 Kevin Mazur/Getty Images
On March 13, 2021, Megan Thee Stallion donated $100,000 in partnership with brand Fashion Nova "to the foundation created by [Breonna] Taylor's mother, Tamika Palmer, in her daughter's honor," according to Billboard. "A year ago today Breonna Taylor was tragically taken from her friends and family," Megan wrote on Instagram. "Breonna's name continues to be a catalyst for change and a powerful reminder that justice still has not been served." 
Megan described the mission of the Breonna Taylor Foundation: to "support economic, social, and racial justice through police reform and police accountability," while empowering young people through after-school initiatives. The post concluded with the slogan, "May her memory be a revolution." 
Megan and Fashion Nova also pledged $1 million "in support of women-led businesses and organizations" on March 8, International Women's Day, as reported by Billboard. Megan truly has used her microphone for passionate causes.