Megan Thee Stallion Auditioned For This Reality Show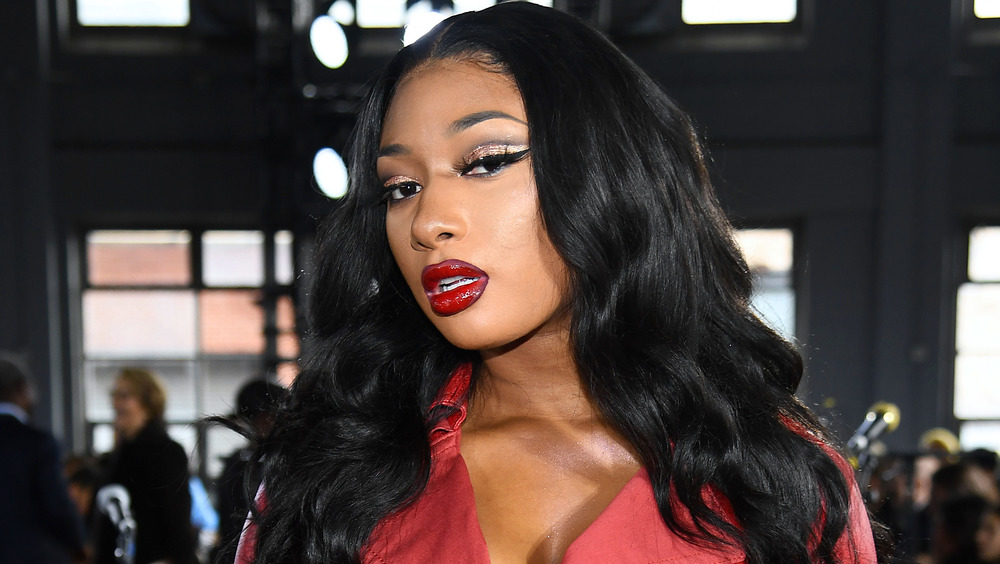 Dimitrios Kambouris/Getty Images
Megan Thee Stallion has seen great success in her career despite only having been in the mainstream rap game for a relatively brief period of time. The Grammy-nominated rapper found herself on top of the Billboard Hot 100 charts with her No. 1 hits "Savage" and "WAP." Additionally, the H-Town Hottie won a ton of awards in 2020, including Best Female Hip-Hop Artist at the 2020 BET Hip Hop Awards and a Video Music Award for Best Hip-Hop Video at the 2020 MTV Video Music Awards. 
In yet another wave of success, Megan received great feedback from her fans after dropping her debut album Good News in November 2020. Two songs from her hit debut album, "Body" and the DaBaby-assisted track "Cry Baby," have become the songs of choice for TikTok's most popular dances. While the poster child for the natural body-ody-ody has made accomplishing her goals seem like an effortless task, it took a lot of hard work to get where she is today. Before becoming one of rap's high-demand artists, Megan Thee Stallion had dreams of kickstarting her music career by appearing on this reality TV show.
Megan Thee Stallion once auditioned for 'Love & Hip-Hop'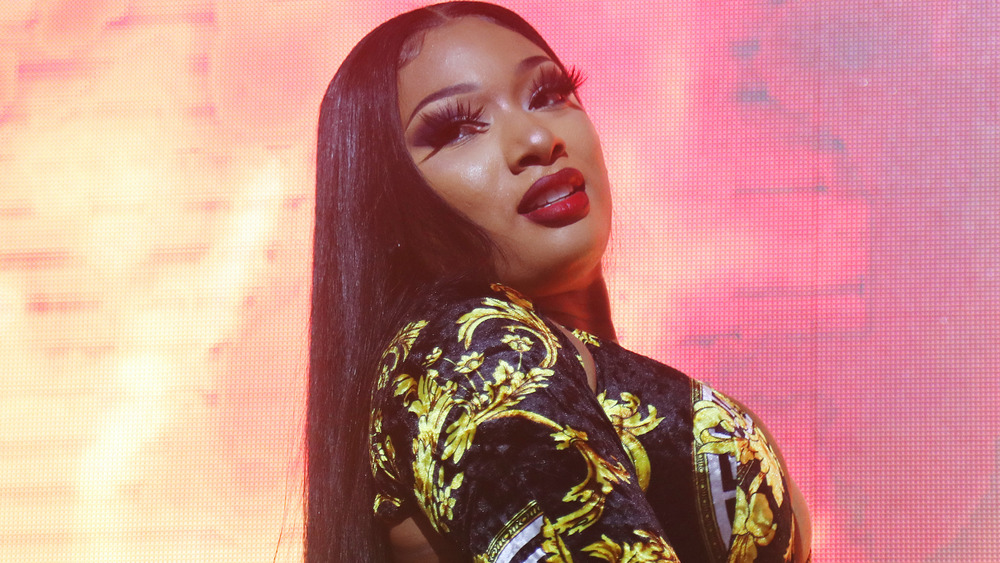 Cassidy Sparrow/Getty Images
Before becoming the megastar that she is today, Megan Thee Stallion had aspirations to be on a reality TV show — and almost made it happen! On an episode of VH1's Love & Hip-Hop: Secrets Unlocked, host Kendall Kyndall revealed to the cast that he scoured the franchise's vault of unseen audition tapes and stumbled across a popular rapper's audition tape. When the cast couldn't guess who the rapper in question was, Kyndall shared Meg's old audition tape.
"It's Megan Thee Stallion a.k.a young Tina Snow a.k.a H-Town Hottie and I'm from Houston, Texas, and I'm just the best female rapper that's poppin' off right now," she said in the video. "And on top of that, I'm a full-time college student." In the video, the "What's New" crooner detailed how she got her start in rapping and cited her late mother Holly Thomas' rapping past as her inspiration. Meg continued, "Megan Thee Stallion is just gonna become a household name. When you're talkin' about those poppin' rappers, I'm definitely going to be in that conversation."
While VH1 didn't choose the rapper to appear on the show, the Love & Hip-Hop castmates think producer Mona Scott-Young made a huge mistake. L&HH star Sukihana, who appeared in Meg's "WAP" music video, joked how Scott-Young "fumbled the bag" by not having the rapper on the show. Meg's fans, however, think it was best that she didn't make it on the show. One of Megan's 'hotties' tweeted, "Megan auditioned for Love & Hip Hop. Thank God Mona said no." You can check out Megan Thee Stallion's audition tape here.