This 2014 Blog Post May Sink Meghan Oprah's Interview Claims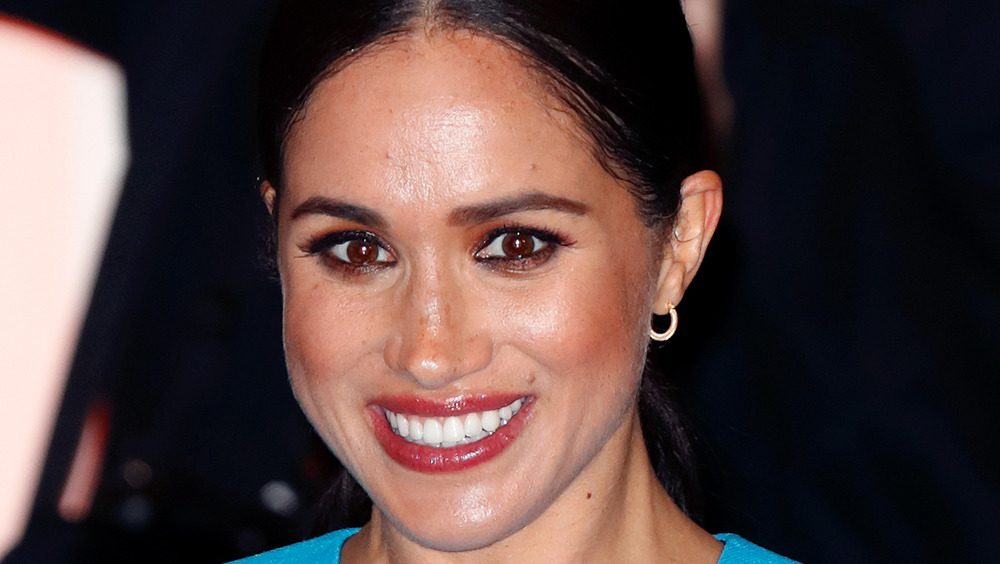 Max Mumby/indigo/Getty Images
After Prince Harry and Meghan Markle's tell-all interview with Oprah Winfrey aired on March 7, 2021, it sparked instant backlash against the royal family. Buoyed by Meghan's bombshell claims of concerns within the palace regarding the potential skin tone of her son Archie, fans flocked to Twitter, where the hashtag #AbolishTheMonarchy trended. Likewise, celebrities weren't shy when it came to voicing support and/or criticism of Meghan and Harry.
Many set about fact-checking the Duchess of Sussex's allegations, including her statement that she didn't google Harry prior to their first date. "I never looked up my husband online," Meghan told Oprah (via Insider). "I just didn't feel the need to because everything that I needed to know, he was sharing with me — or everything we thought I needed to know, he was telling me." The former actor also revealed that she'd grown up in ignorance of the royal family, adding that "it wasn't something we followed" (per Page Six).
However, a recent report from The Sun seems to debunk Meghan's stories about not knowing much about the royal family, and therefore, cast doubt over the rest of her interview. So, how did the outlet disprove Meghan's claims?
Meghan Markle apparently always wanted to be a princess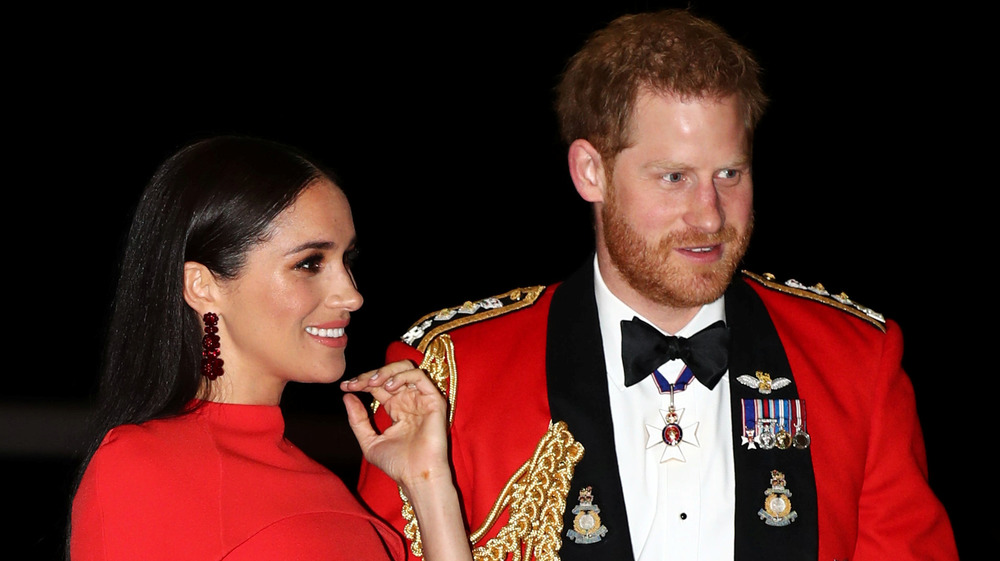 Wpa Pool/Getty Images
Despite alleging that she'd never paid attention to the royals before meeting Prince Harry, The Sun revealed that Meghan Markle once published a post on her blog, The Tig, about "grown women's obsession with royalty." Timed to Kate Middleton and Prince William's wedding in 2014, the now-extinct post laid bare Meghan's dreams of becoming a princess.
Per The Sun, Meghan wrote, "Little girls dream of being princesses. I, for one, was all about She-Ra, Princess of Power." She continued, "For those of you unfamiliar with the '80s cartoon reference, She-Ra is the twin sister of He-Man, and a sword-wielding royal rebel known for her strength. We're definitely not talking about Cinderella here."
But Kate's wedding wasn't Meghan's only inspiration. The duchess' royal dreams were also reportedly influenced by Harry's mother, Princess Diana. According to the biography, Meghan: A Hollywood Princess, Meghan teared up while watching Diana's funeral on TV in 1997, and a former longtime friend of hers has said that she secretly dreamt of being "Princess Diana 2.0" (via Page Six).
So maybe, claiming that she'd never thought about what it would be like to marry a prince was a little bit of a stretch.