Gov. Cuomo's Daughters Share A Surprising Tweet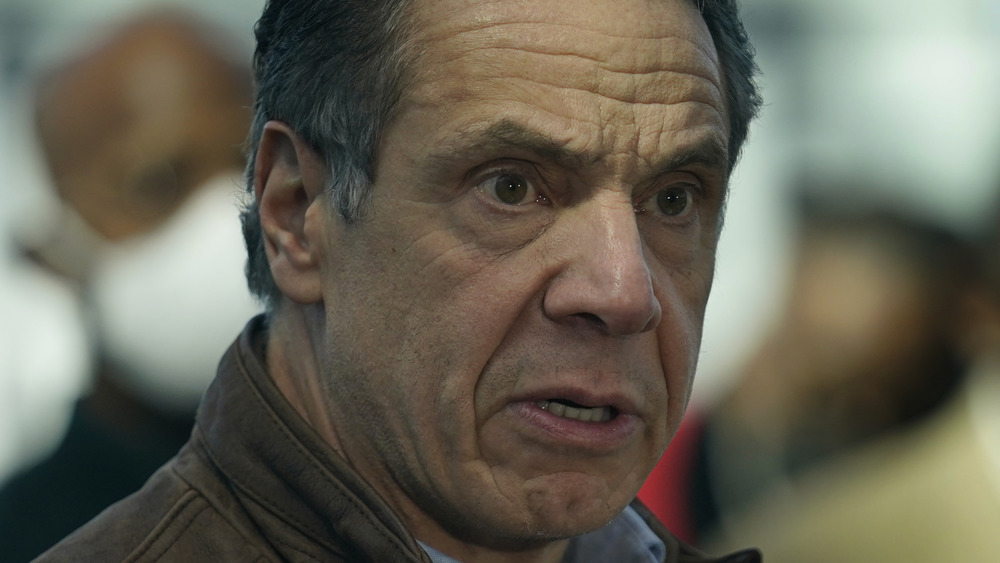 Pool/Getty Images
The following article includes allegations of sexual misconduct.
Gov. Andrew Cuomo's family has taken to social media to defend him amid allegations of sexual harassment and inappropriate behavior towards multiple women. According to ABC7NY, seven women have made allegations against Cuomo, including former staff members of his administration. As the Associated Press reported, these "accusations range from groping under a woman's shirt and planting unwanted kisses to asking unwelcome personal questions about sex and dating."
In March 2021, Cuomo denied the claims while speaking to reporters during a news conference, in which he said that he had "never touched anyone inappropriately" (via the Associated Press). Cuomo added that he "never made any inappropriate advances," and claimed "no one ever told me at the time that I made them feel uncomfortable." Cuomo's special counsel Beth Garvey added in a statement that "all allegations that we learn of directly or indirectly are going promptly to the investigators appointed by the attorney general."
Cuomo's family have since come to his defense on social media, with a little help from actor Billy Baldwin. Keep reading for how they showed their support.
How Gov. Cuomo's daughters and sister addressed the allegations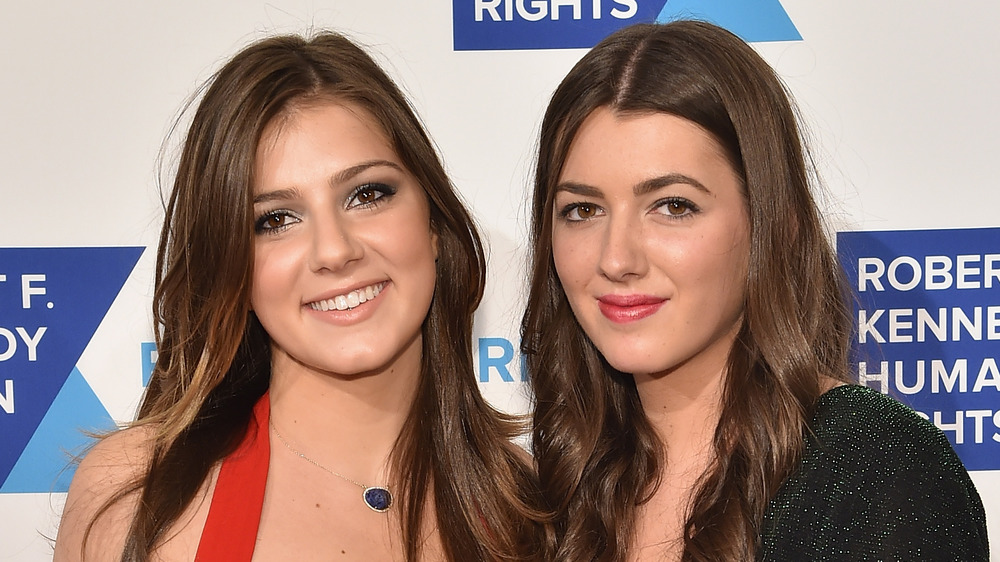 Mike Coppola/Getty Images
Gov. Andrew Cuomo's daughters Mariah Cuomo and Michaela Kennedy-Cuomo — along with his sister, Maria Cuomo Cole — all addressed the sexual misconduct allegations on Twitter by retweeting a message from Billy Baldwin. Posted on March 13, 2021, the tweet read, "I have known the entire Cuomo family since the 1980s. I have tremendous respect & admiration for every single one of them. Don't you think, after 40 years as a New York public servant, he deserves and has earned the right to an investigation before everybody rushes to judgment?" Mariah, Michaela, and Maria all retweeted the message without additional comment.
The retweets came after the allegations hit Gov. Cuomo hard. The Associated Press reported on March 13, 2021 that he had "lost the support of almost the entire 29-member New York congressional delegation and a majority of Democrats in the state legislature" as a result of the claims and was bombarded with urges to resign. Senate Majority Leader Chuck Schumer and Sen. Kirsten Gillibrand issued a joint statement calling for him to step down because of "the multiple, credible sexual harassment and misconduct allegations," as it was claimed he had "lost the confidence of his governing partners and the people of New York."
Gov. Cuomo might not have the support of his colleagues, but he certainly still has his family on his side.
If you, or anyone you know, have been a victim of sexual harassment or sexual assault, help is available. Visit the Rape, Abuse & Incest National Network (RAINN) website or contact RAINN's National Helpline at 1-800-656-HOPE (4673).