Details You Missed In Taylor Swift's Grammys Performance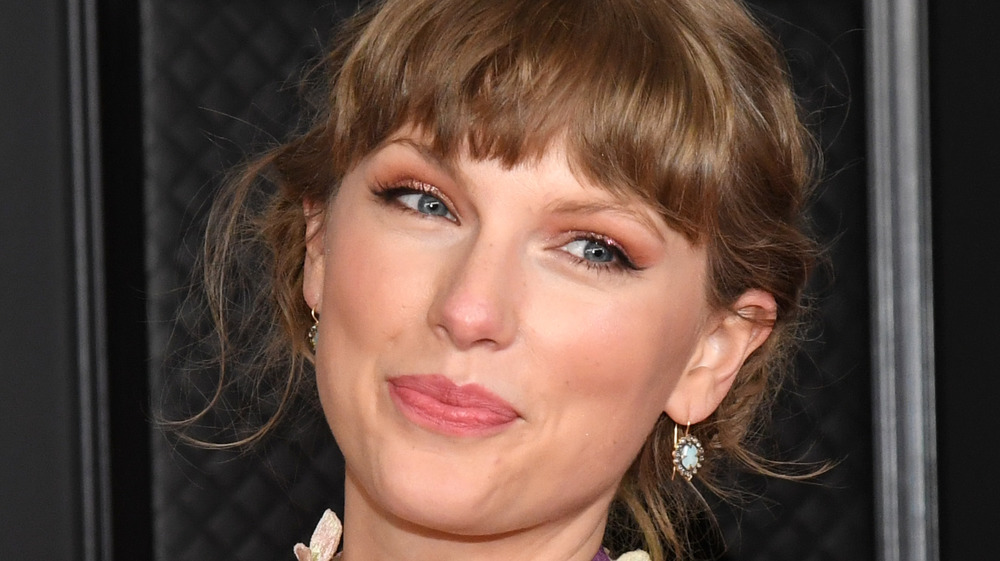 Kevin Mazur/Getty Images
The 63rd Grammy Awards aired on March 14, 2021, and there were plenty of exciting performances packed into the show. Things operated a little differently this year, with the ceremony taking place outside the Staples Center, but everything still played out live in Los Angeles. The performances took place inside, with many of them happening back-to-back, allowing artists to truly pack as much music as possible into the nearly four-hour program.
Harry Styles opened the show with his hit "Watermelon Sugar," and was immediately followed by performances from Billie Eilish and Haim. While all of the performances were thrilling in their own way, there was one performer in particular who fans were looking forward to: Taylor Swift. The Folklore singer was nominated for six Grammys, and the last time Swift graced the Grammys' stage was in 2016, when she was nominated for 1989 (via Variety). Needless to say, Swift delivered some true magic with her Folklore-themed set. Keep reading to learn more details about her mesmerizing performance. 
Taylor Swift's Grammy performance took place in a magical forest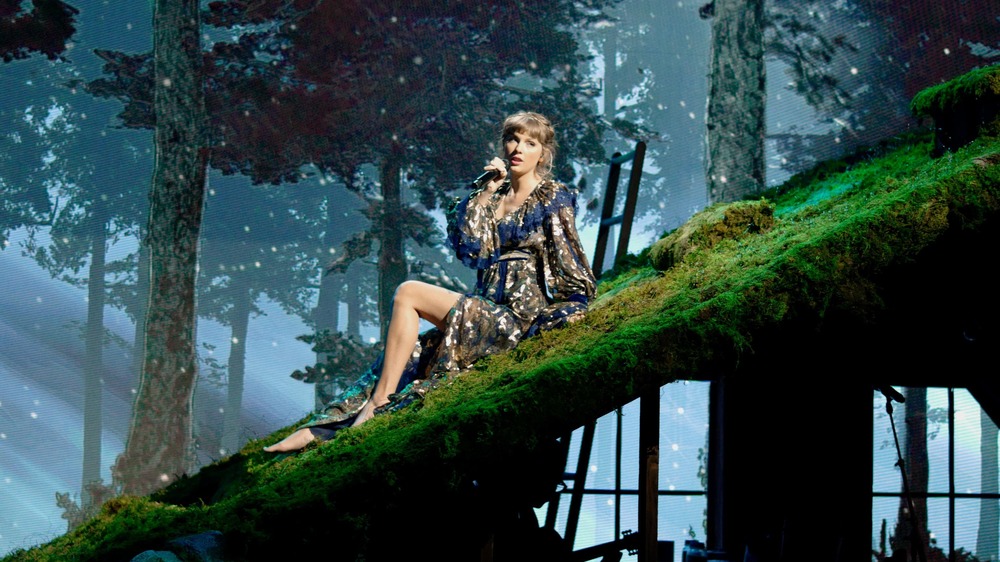 Tas Rights Management 2021/Getty Images
Many viewers tuning into the 63rd Grammy Awards had not been to a concert in a year, but luckily, many performers turned their sets into eye-catching and unforgettable spectacles. Of course, no one would expect less of Taylor Swift, and the Grammy winner certainly delivered some dreamy cottage core vibes with her performance. 
The performance started with the camera zoomed in on Swift's face as she opened with her hit single "Cardigan." At first, Swift appeared to be in front of some sort of green, earthy background, and as the camera panned out, we could see that she was lying on the roof of a moss-covered cabin. Much to the excitement of fans, Swift did not just perform "Cardigan."
As she rose from the roof and made her way inside the cabin, Swift switched to "August," which was a fan-favorite from Folklore. The singer, alongside collaborators Jack Antonoff and Aaron Dessner, then dove into another song, "Willow," which was from Folklore's sister album, Evermore.
Swift kept her performance under wraps leading up to the show, so fans were thrilled by how magical the set looked. On Twitter, some fans described the set as "ethereal," whereas others called it "captivating" and applauded the "visual presentation." Of course, fans weren't just sitting back and enjoying the performance — many were on the look out for hidden messages. 
Many fans noticed Easter eggs in Taylor Swift's performance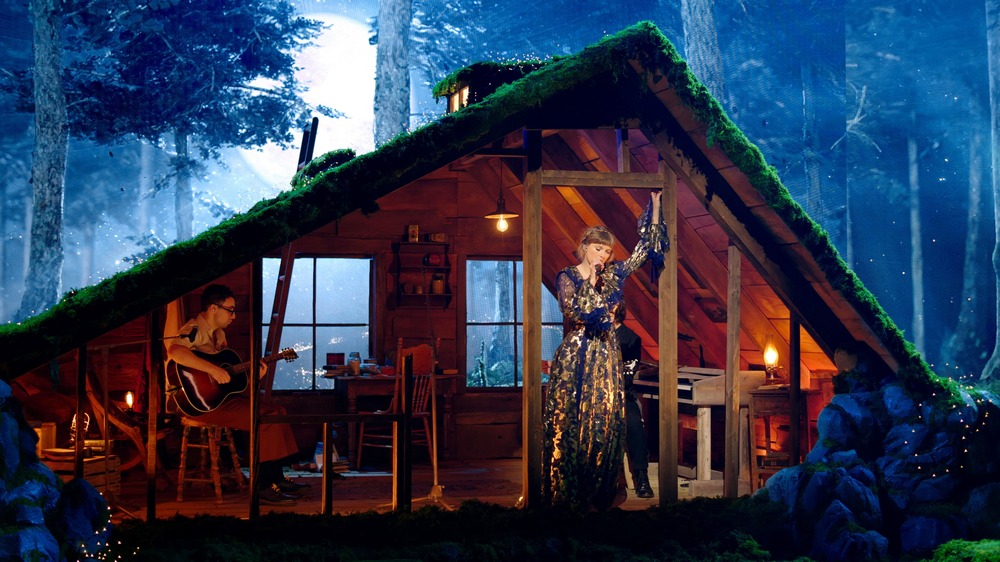 Tas Rights Management 2021/Getty Images
While fans were certainly captivated by the mystical set of Taylor Swift's Grammys performance, many noticed the subtle but alluring Easter eggs that she threw in. Fans know Swift as the queen of Easter eggs, leaving little hints about her music in Instagram posts, performances, and other songs. And, while Swift was mostly focused on setting a mood for her performance, eagle-eyed fans certainly noticed some fun details.
The performance starts zoomed in on Swift's face with her eyes closed, and she opens them to begin singing. One fan noticed the direct reference to Swift's Reputation era, in which the singer poses in a similar fashion for her "Look What You Made Me Do" music video. Another fan pointed out the similarity between the cabin in Swift's performance and the attic of the house in her "Lover" music video, wondering if it may be a nod to her past album. Finally, many were quick to notice that Swift also gave some Speak Now vibes with her flowing dress and twirls as she performed "Willow." 
Needless to say, Swift delivered some amazing visuals and throwbacks in her Grammys performance, seemingly perfecting a cohesive mix of her many albums' aesthetics. As fans continue to look for Easter eggs, one thing is for sure: You could watch Swift's Grammys performance over and over and notice something new each time!