This Is Who Taylor Swift Gave A Shoutout To In Her Grammys Speech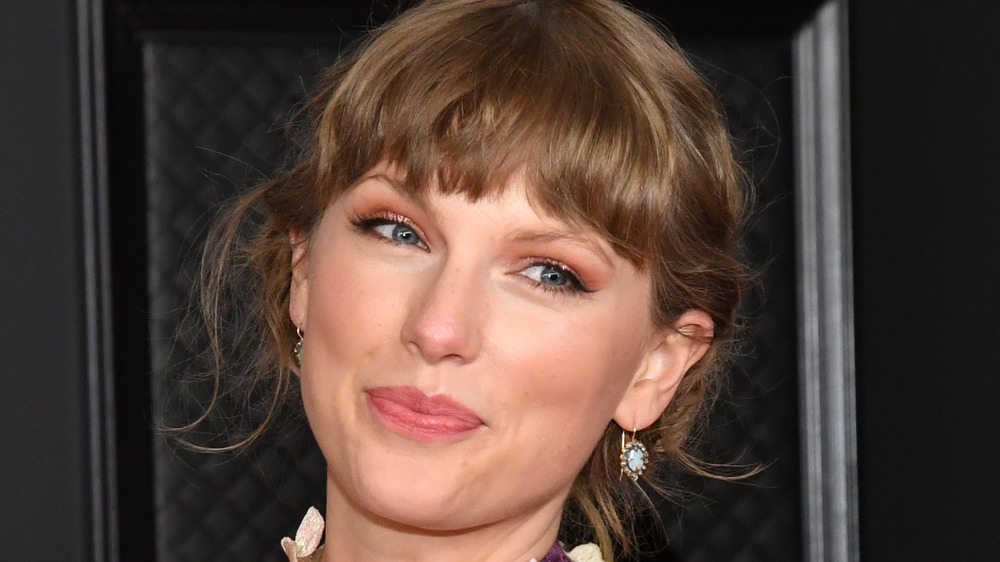 Kevin Mazur/Getty Images
It's no secret that Taylor Swift is one of the most well-known and decorated artists over the last decade. Swift made a record-breaking career for herself out of strumming her guitar and writing catchy lyrics that are totally relatable (especially to people who have had their hearts broken). Swift's career has earned her a massive bank account to go along with it, as she's amassed a net worth of $400 million. In 2020 alone, the singer earned more than $63.5 million, according to Forbes. And it's safe to say that Swift has the potential to earn plenty more cash.
In total, Swift has earned 41 Grammy nominations and 10 awards. She earned her first nomination back in 2007 for "Best New Artist," and ever since then, the accolades have been pouring in. In fact, with Folklore winning Album of the Year at the 2021 Grammys, Swift became the first female artist to ever win the award three separate times, as per Variety. When taking the stage to accept this award, she gave a short-but-sweet speech, making sure to thank a few crucial people in her life — a move which surprised many. Keep scrolling to find out who Taylor Swift had to thank at the podium.
Taylor Swift thanked six important people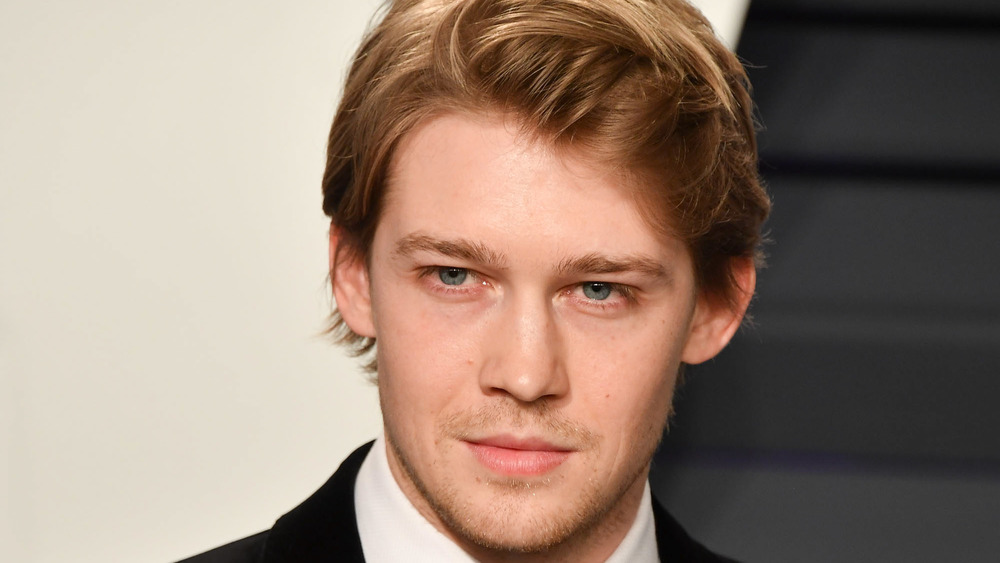 George Pimentel/Getty Images
Taylor Swift is known for keeping her romantic life on the down-low when she's in the midst of the relationship, but she's previously mentioned how boyfriend Joe Alwyn — whom she's been with for the better part of four years, per Elle — has contributed to her music. And she felt that the 2021 Grammys was the perfect place to acknowledge him. "Joe, who is the first person that I play every single song that I write, and I had the best time writing songs with you in quarantine," she said in her acceptance speech. 
But Swift didn't stop there. She also thanked a few more people who are near and dear to her heart. " ... I want to thank James, Inez, and Betty and their parents who are the second and third people that I play every new song that I write," she shared, referencing Hollywood stars Blake Lively and Ryan Reynolds, and their kids. (As fans know, Swift developed an entire love triangle plot on Folklore using Lively and Reynolds' children's names.) " ... But mostly, we just want to thank the fans," Swift continued. "You guys met us in this imaginary world that we created, and we can't tell you how honored we are forever by this. Thank you so much, and thank you to the Recording Academy."