Taylor Swift's Boyfriend Joe Alwyn Helped Write These Evermore Songs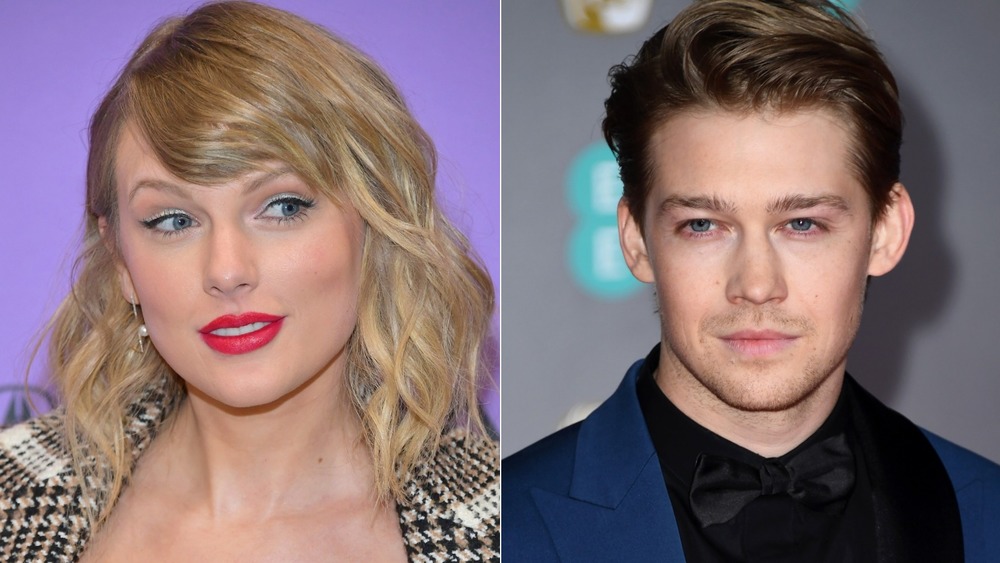 Neilson Barnard, Gareth Cattermole/Getty Images
Taylor Swift has surprised her fans yet again with a brand new album, Evermore, less than five months after releasing the Grammy-nominated Folklore. The singer's ninth studio album, which dropped at midnight on Dec. 11, 2020, was also accompanied by a music video for her first single, "Willow," and has already received enormous praise from fans, celebrities, and music critics alike. Quite simply, Evermore is another one of Swift's masterpieces and it looks like she got a little help from her boyfriend of four years, Joe Alwyn. In fact, the couple has become quite a songwriting team this year. 
After months of speculation, Swift confirmed that "William Bowery" — the mystery songwriter on Folklore — is in fact, the British actor. "There's been a lot of discussion about William Bowery and his identity because it's not a real person," she said in her Disney+ concert special, Folklore: The Long Pond Studio Sessions, which premiered in November 2020, as per Us Weekly. "So, William Bowery is Joe, as we know." 
Ahead of her album release, Swift told fans that she worked with Alywn on Evermore, too. Keep scrolling to find out which songs he co-wrote.
Joe Alwyn co-wrote three songs on Taylor Swift's Evermore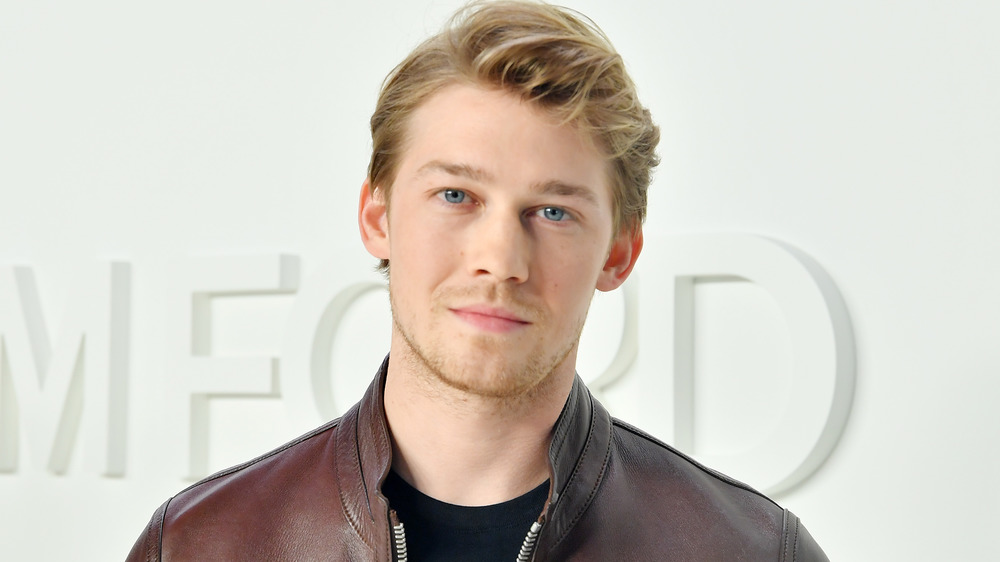 Stefanie Keenan/Getty Images
Taylor Swift's longtime boyfriend Joe Alwyn has songwriting credits on three of her Evermore songs: "Champagne Problems," "Coney Island," and "Evermore" — and they're all under the same pseudonym that he used for Folklore. The couple previously teamed up on the track "Betty" and worked together on her Bon Iver duet, "Exile." And according to Swift's Instagram post, they couldn't stop writing. " ... It feels like we were standing on the edge of the folklorian woods and had a choice: to turn and go back or to travel further into the forest of this music. We chose to wander deeper in."
In November 2020, Swift revealed her Folklore collaboration with Alwyn actually happened on a whim while the two were quarantining together amid the COVID-19 pandemic. "I just heard Joe singing the entire, fully formed chorus of 'Betty' from another room. And I just was like, 'Hello,'" she recalled in her Disney+ concert special, as per Entertainment Tonight. "It was a step that we would never have taken because why would we have ever written a song together?" The singer-songwriter explained, "... I came in and I was like, 'Hey, this could be really weird and we could hate this, [but] because we're in quarantine and there's nothing else going on, could we just try to see what it's like if we write this song together?'"
Clearly, Swift's hunch was spot-on because it resulted in five incredible tracks.