What Life In Prison Was Like For Felicity Huffman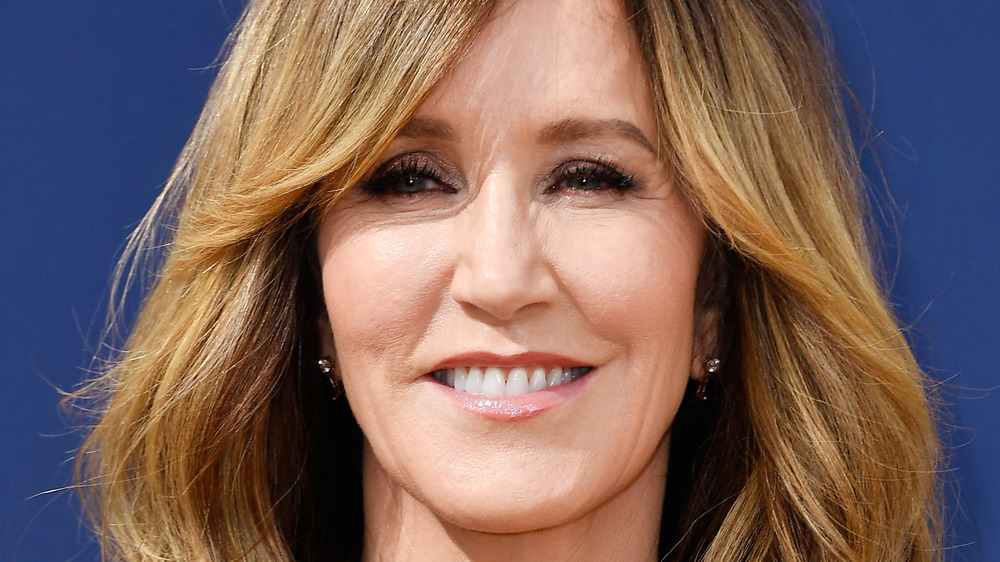 Frazer Harrison/Getty Images
Felicity Huffman made headlines in 2019 following the scandal that would become known as "Operation Varsity Blues." The FBI filed charges against 50 parents in the highly publicized probe where affluent parents reached deep into their pockets to get their children into prestigious universities. Rick Singer served as the liaison between the parents and college coaches and test administrators, cheating the system to get the kids into the nation's top schools. Lori Loughlin and Huffman were two of the biggest names involved in the scandal, which has forever damaged their reputations.
The U.S. Attorney's office for the District of Massachusetts sentenced Loughlin to two months in prison for her role in the scandal and 100 hours of community service upon her release. She also was slapped with a $150,000 fine. Huffman got a lighter sentence of 14 days behind bars. The Desperate Housewives star admitted to paying $150,000 to Singer, who had a test proctor correct her daughter's SAT answers. Huffman paid a $30,000 fine upon her release and she will need to perform at least 250 hours of community service. Before her sentencing, Huffman issued an apology in court (per USA Today). "I take full responsibility of my actions and making amends with my crime," she tearfully said. "I will deserve whatever punishment you give me."
So, how did Huffman's stay behind bars go? Keep scrolling to find out.
Felicity Huffman's prison stay was not what you would expect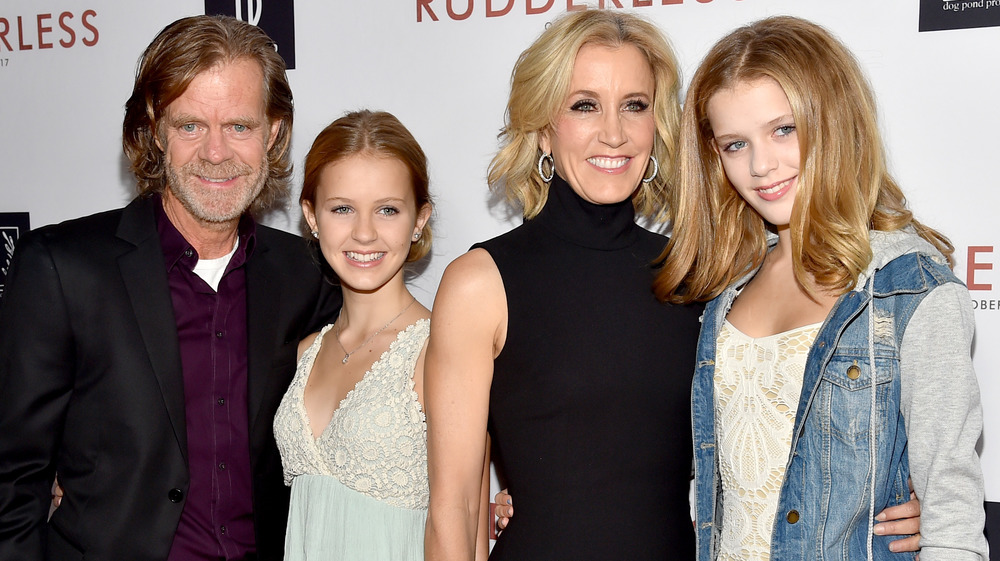 Alberto E. Rodriguez/Getty Images
While some stars have had horrible experiences in prison — take Martha Stewart, for example — Huffman had an easier go of it. According to Fox Business, the actor served her sentence at Dublin, California's Federal Correctional Institution. The facility pretty much rolled out the red carpet that Huffman has become accustomed to, and an insider revealed that prison life was pretty much a cakewalk for the star.
According to Larry Levine, who worked at correctional facilities for 10 years before founding The Wall Street Prison Consultants, Huffman's sentence was not the norm. "She's wearing tennis shoes, she got her visits approved in three or four days, all of that smells of special privilege," he said. "Do you know how irregular that is?" An inmate at the prison also snapped a viral photo of Huffman behind bars, and they paid a significant price. The prison ordered inmates to turn off their phones and their email was cut off — all to protect Huffman. "They've [inmates] been warned by the staff not to discuss her; not to call home and talk about her; not to email about her," Levine said at the time. "Now, the staff is telling inmates what they can and can't talk about."
After serving just 11 days of her 14-day sentence, California's Federal Correctional Institution released Huffman from their facility (per CNN). Guess it just goes to show that even at their worst, the lifestyles of the rich and the famous are still pretty lavish.