What You Didn't Know About Pitch Perfect Actor Ester Dean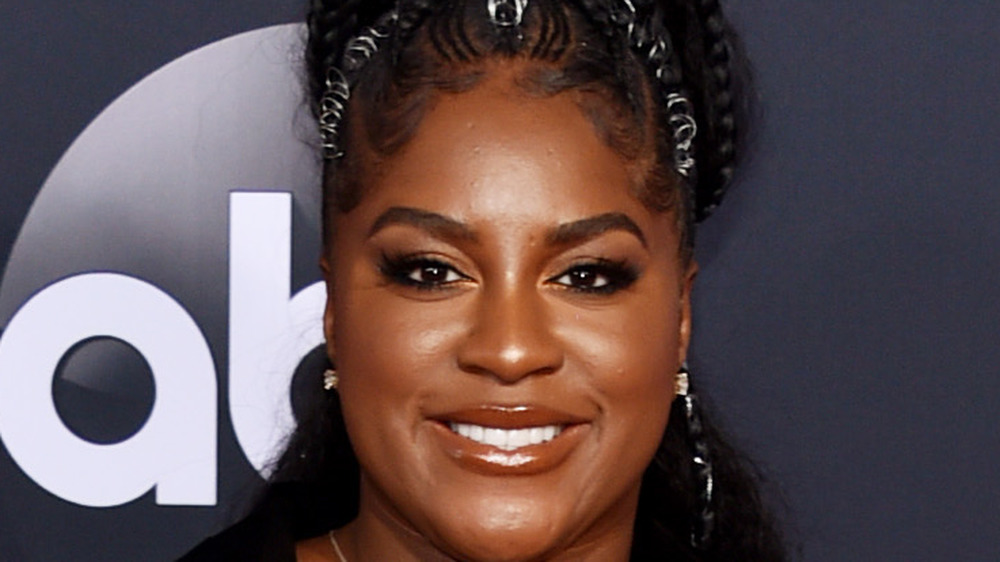 John Shearer/Getty Images
Did you know that one Pitch Perfect star is an "aca-accomplished"... songwriter?
2012's Pitch Perfect launched actors like Anna Kendrick, Rebel Wilson, and Ben Platt to new octaves of fame. And its two sequels, which hit theaters in 2015 and 2017, cemented the franchise as a successful box office trilogy. But one actor from the Pitch Perfect films actually didn't need any help becoming successful, at least not in the world of pop music.
Ester Dean plays Cynthia-Rose Adams in Pitch Perfect, one of the (no pun intended) key members of the Barden Bellas, who regularly mesmerizes with her powerful voice. But off-screen, Dean has done some singing as well. In the studio, that is, writing some of pop's biggest hits. As NPR wrote, "Dean's greatest successes come [not on-screen, but] from songwriting." She's written top hits for artists like Beyoncé, Drake, Kelly Clarkson, Rihanna, and more, and she's even earned a Grammy nomination. Pretty "aca-mazing," no? 
According to NPR, Dean gained industry attention for her 2009 single, "Drop It Low." But ever since, she's become one of arguably the best-kept secrets in the music business by writing hits for other artists. In 2019, the talent joined the judges' panel of NBC's songwriting reality show Songland. But even before then, it was Ester Dean's Song-*world* and we're all just living in it! 
Scroll down to find out more you didn't know about the incredible Ester Dean.
Ester Dean is worth millions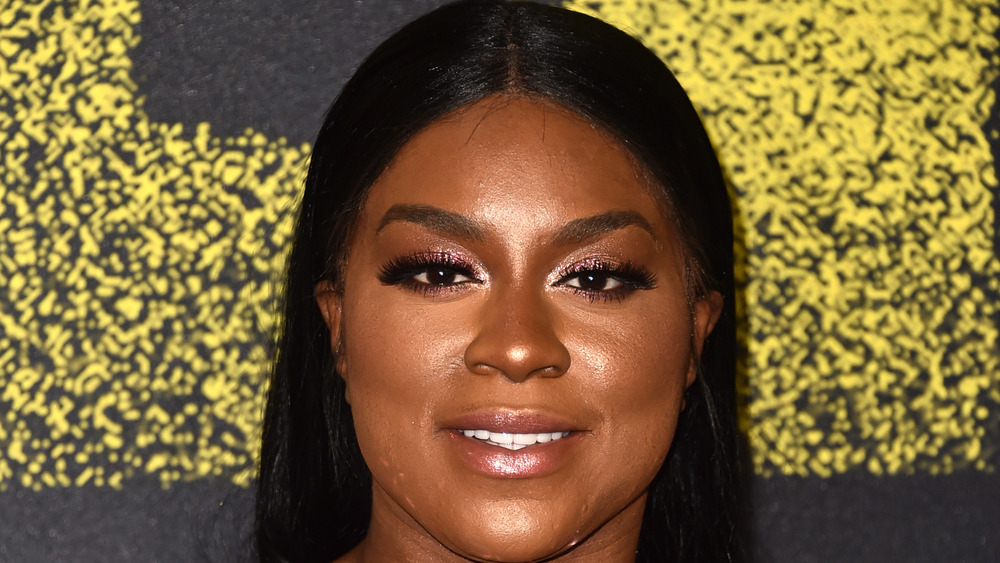 Alberto E. Rodriguez/Getty Images
There's more to know about Pitch Perfect's Ester Dean. According to Oprah Magazine, she is nicknamed The Song Machine, and her credits may explain why. She wrote Katy Perry's "Firework," Beyonce's iconic "Countdown," and multiple hits for Rihanna, including "S&M," "Rude Boy," and "What's My Name."
Per NPR, Dean is a "topline writer," a term for a songwriter whom producers invite to the studio to improvise-sing, rap, and hum over already existing beats to create a hit song. This is the technique Dean used to write those earlier-mentioned hits. There's even audio of her demos for Rihanna on YouTube. Pitch Perfect indeed!
About "Firework," Ester Dean told Billboard, "Katy already had the concept... She knew what she wanted, so I was like, 'I'll follow you.'" And on piecing together "S&M's" sultry lyrics for Rihanna, Dean said, "The first thing that came to me was 'Come on, come on.' ... And I remembered I'd seen something that said, 'Sticks and stones may break my bones.' Then came 'But chains and whips excite me' ... When people have a great track that speaks to me, it feels like it already has a story in it." 
No wonder Dean is worth $24 million, per Celebrity Net Worth. There's something to sing about! So, next time you watch Pitch Perfect, bust out these little fun facts and impress the whole gang. Ester Dean is The Song Machine.