Inside The Failed GoFundMe To Pay Off Meghan Markle And Harry's Mortgage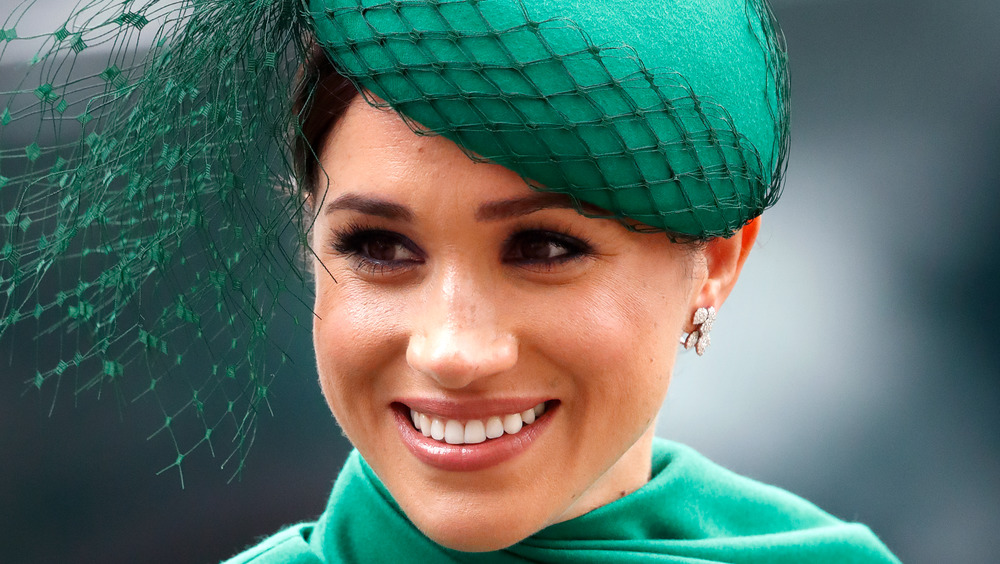 Max Mumby/indigo/Getty Images
During their tell-all interview with Oprah Winfrey, Meghan Markle and Prince Harry divulged some surprising and oftentimes scandalous tidbits about their life (and subsequent departure) as royals. The couple announced that they would step down from their royal duties in January 2020, and have since moved to Santa Barbara, California, with their son Archie. Their interview with Oprah aimed to shed light on their departure — and share their side of how things played out with the royal family. 
And share their side of the story they did — from claims about "conversations" over Archie's skin tone to Harry admitting that things are tense between him and his family, the interview exposed lots of juicy details. In another interesting claim, Harry said that he was cut off financially from the royal family, and all they had to live off of was money that Princess Diana had left, via CBS News. 
While the couple has been able to sort out their financial affairs, apparently Harry's comment about being cut off from his family left some fans feeling bad for them. One fan even started a GoFundMe to pay off the mortgage on Harry and Meghan's Santa Barbara mansion. Unfortunately, that turned into a big failure.
The GoFundMe for Harry and Meghan's mortgage raised a mere $110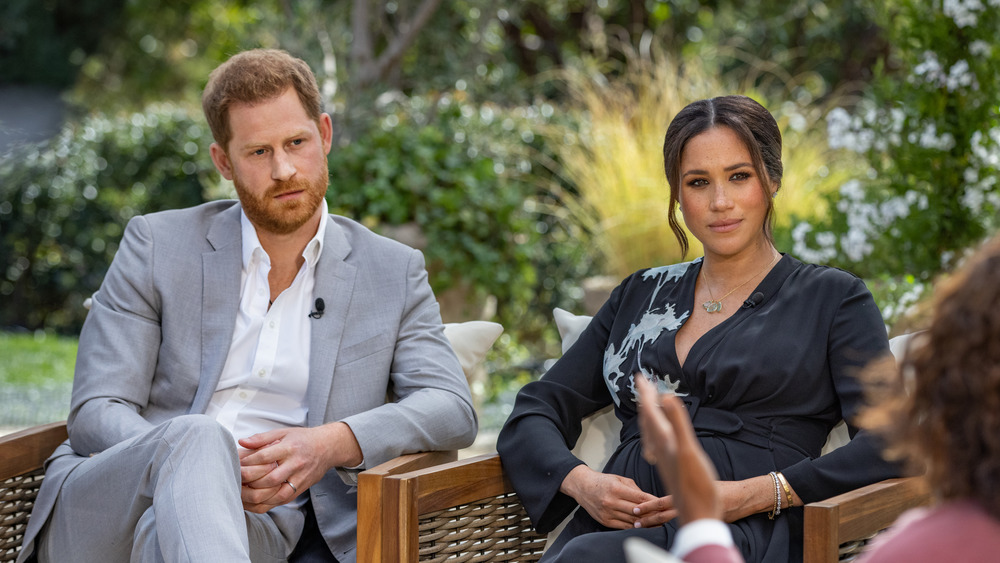 Handout/Getty Images
While Prince Harry and Meghan Markle's interview with Oprah Winfrey brought about some harsh criticism, it also drew a lot of sympathy from fans. In particular, one fan felt so bad that the couple was financially cut off by the royal family that she even started a GoFundMe to pay off their mortgage!
In the days following Harry and Meghan's interview, California resident Anastasia Hanson felt so much empathy for the royal couple that she set up a GoFundMe to pay off their $14.6 million California mansion, according to The New York Post. Hanson also clarified to The Sun that the GoFundMe was not a joke, and that she wanted to help Harry and Meghan get through "a very tough time" and "to give help, compassion, and love by paying their home loan in full."
Despite her best intentions, Hanson's GoFundMe page raised a mere $110 before getting shut down, making it a complete bust. It's unclear why exactly the fundraiser was shut down, but when you follow the link to the page, it says "campaign not found." Considering Harry and Meghan's lucrative deals with Netflix and Spotify, it's safe to say that they weren't relying on the GoFundMe's success to get by.