The Real Reason Katherine Heigl Just Had Neck Surgery
Michael Loccisano/Getty Images
Katherine Heigl is looking forward to "a new pain free lease on life" after undergoing neck surgery.
The former Grey's Anatomy star joked that she was "now bionic" in an Instagram post where she thanked the doctors that performed her surgery. "Two titanium disk[s] now inhabit my neck and I can probably stand on my head for like hours... I'm not gonna try it just yet but give me a few months and I'll blow your mind!!" Heigl told fans.
She gave a shout out to Dr. Robert Watkins, in particular, for "treating me like a human being and giving me so much of your time and attention to help me truly understand what to expect and what all my options were." Heigl showered him with praise, writing, "Thank you for your tremendous talent and expertise and for saving my neck!" 
The actor also complimented the "incredible and compassionate care and attention" she received at the Cedars-Sinai Medical Center in Marina del Ray, Calif. "Heading into surgery and hospital stays is always a bit scary and you guys could not have made me feel more comfortable or taken care of!" Heigl wrote. "Thank you thank you thank you!!"
Katherine Heigl went through 'the most excruciating pain' of her life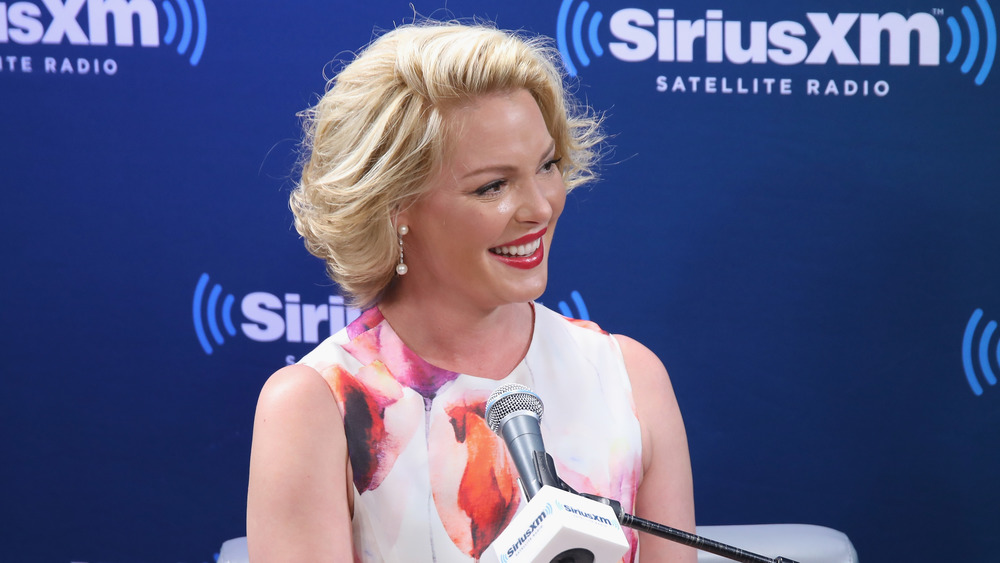 Cindy Ord/Getty Images
Katherine Heigl kept her spirits up after her surgery and wished fans a happy St Patrick's Day on her Instagram, quipping, "Clearly I've been blessed with the luck of the Irish today!"
But the actor was also honest about the fact that this procedure saved her from "the most excruciating pain I have ever experienced." Heigl admitted that she was dealing with an incredibly painful herniated disk in an Instagram post on March 13, 2021, where she also revealed that her "first trip since the start of the pandemic" would be a journey to Los Angeles where she would have surgery. (According to Hello! magazine, Heigl and Kelley currently live in Utah with their three children.)
The video showed her husband Josh Kelley harmonizing with a coffee maker to make her laugh, and Heigl thanked him in the caption for "not only coming with me to hold my hand but for providing me with some very much needed comedic relief!" In another sweet Instagram video, she wrote that country singer Kelley was "definitely the guy you want by your side during a health crisis."