The Truth About The Bachelorette's Hunter Montgomery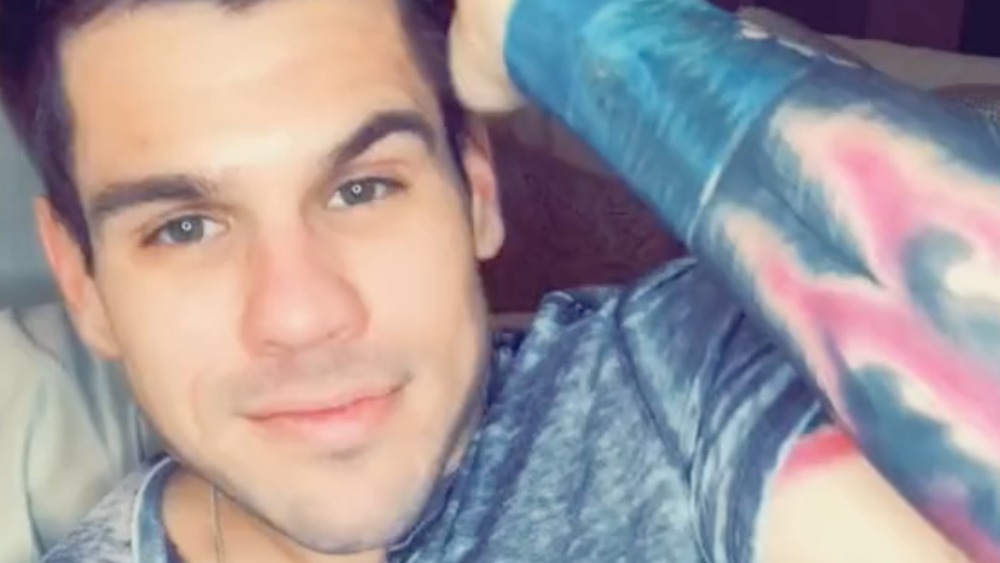 TikTok
One of the contestants on Season 17 of The Bachelorette is Hunter Montgomery, who has undeniable good looks. Hunter will try to win over the fabulous Katie Thurston on the reality TV franchise; Katie's season will premiere in summer 2021, per Elite Daily. Weary Bachelor Nation fans were surprised and happy upon hearing the news that 2021 will bring two seasons of The Bachelorette! Everyone's favorite school teacher Michelle Young will launch Season 18 of the ABC reality series in fall 2021, according to Reality Steve.
Before we dive into what we know so far about Hunter Montgomery, let's catch up on what we know about Season 17 so far.
The Bachelorette is filming at the Hyatt Regency Tamaya Resort and Spa in Santa Ana Pueblo, New Mexico, according to Reality Steve. The resort is located just outside of Albuquerque, and it looks heavenly. This will be the most recent season to film in a resort instead of the Bachelor Mansion. But looking at this fabulous Santa Ana Pueblo resort, who cares about filming in the mansion?
Katie's season will be different for another reason: Chris Harrison is stepping away from Season 17 after everything that transpired during Matt James' Bachelor season (aka, Chris' racist comments in a conversation with former Bachelorette Rachel Lindsay). Former Bachelorettes Tayshia Adams and Kaitlyn Bristowe will be co-hosts of Katie's season. Keep scrolling to find out why Tayshia may have some insight for Katie in finding love with Hunter.
Hunter Montgomery is an inspirational TikTok star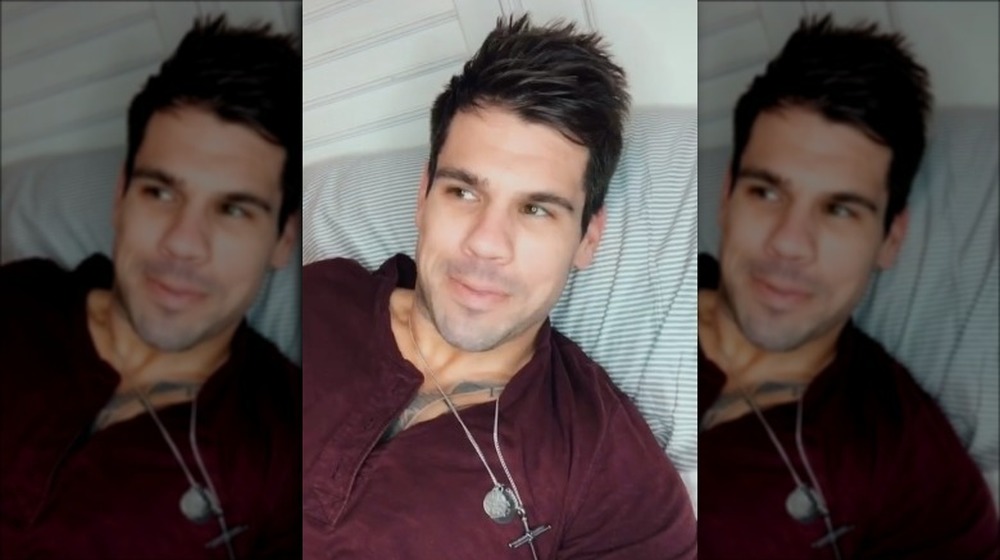 TikTok
The Bachelorette contestant Hunter Montgomery hails from San Angelo, TX, per Reality Steve. Hunter is in his earlier 30s and he is a single dad. This season will determine if Hunter is the right fit for Katie Thurston, who fans will remember as the first Bachelorette to bring a sex toy to meet her Bachelor, according to Refinery29.
Like Tayshia Adams' fiance Zac Clark, Hunter is a former addict who now helps others. Hunter is sober and advocates for people to get the help they need. We stalked researched Hunter, but his Instagram account is still private, although his bio notes that he's a "Mental Health Warrior," "Fitness Lover," and "Pun Addict." Hunter's TikTok bio (he has over 61,000 followers!) reveals that he is a "Single dad with tats & jokes."
Hunter's TikTok feed is turns motivational and endearing, which keeps his followers coming back for more. He keeps it real, sharing stories about his road to sobriety, with a dash of quirky humor and dad jokes. He even shares important relationship tips, noting in one video that happiness should come from within yourself and not solely from your partner. We are quite interested in what we've seen so far.
Reality Steve spilled what we knew about Season 17 contestants early. Then on March 19, 2021, ABC shared contestants' photos via The Bachelorette's Facebook page. Keep your eye on Hunter; we think he's one to watch!