Joe Biden Caused A Stir Boarding Air Force One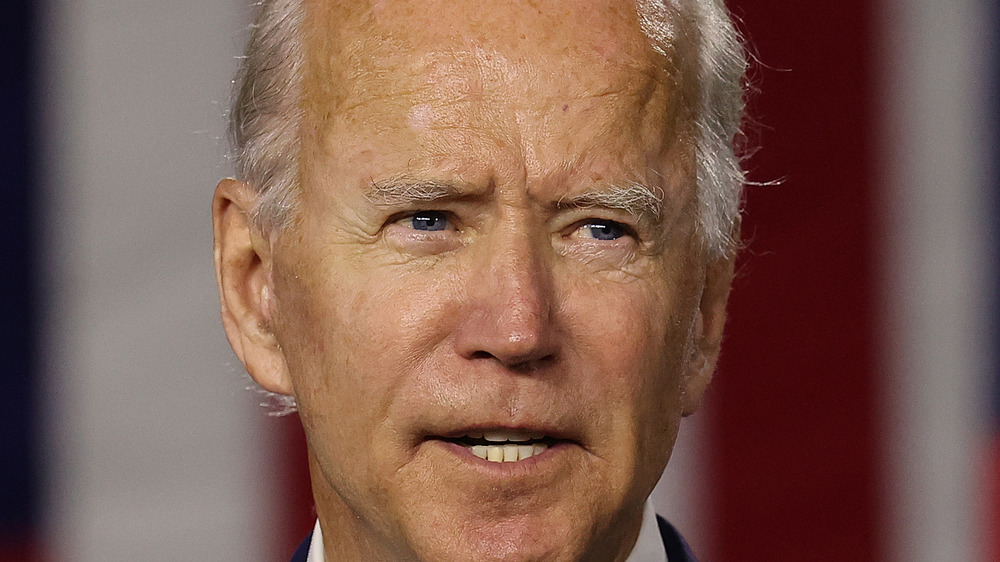 Chip Somodevilla/Getty Images
President Joe Biden stumbled while boarding Air Force One on March 19, 2021, as a new video from The Hill shows. 
According to ABC News, within three seconds, the 78-year-old leader of the free world fell three times. He held onto the railing and placed one hand on the steps to steady himself, but the third time, he fell all the way down onto his left knee. After recovering, Biden dusted himself off and made his way to the top, giving a salute before boarding the plane at Joint Base Andrews, per The New York Post. As ABC News added, the 46th president was "preparing" for his trip to Atlanta, Ga., "where he is expected to visit the Centers for Disease Control and meet with leaders of the Asian American Pacific Islanders (AAPI) community."
ABC News also reported that Karine Jean-Pierre, White House principal deputy press secretary, said afterward that the president was doing "just great." She added that it was a windy day: "It's pretty windy outside, it's very windy. I almost fell coming up the steps myself. He is doing 100% fine."
Joe Biden's first two months as president of the United States have generally been smooth sailing, as he successfully passed a sweeping $1.9 trillion stimulus package, per The New York Times, and also exceeded his promise to have 100 million vaccine doses in American arms in his first 100 days, per The Guardian. But his stumble is causing a slight stir. Here's why.
Joe Biden isn't the first president to stumble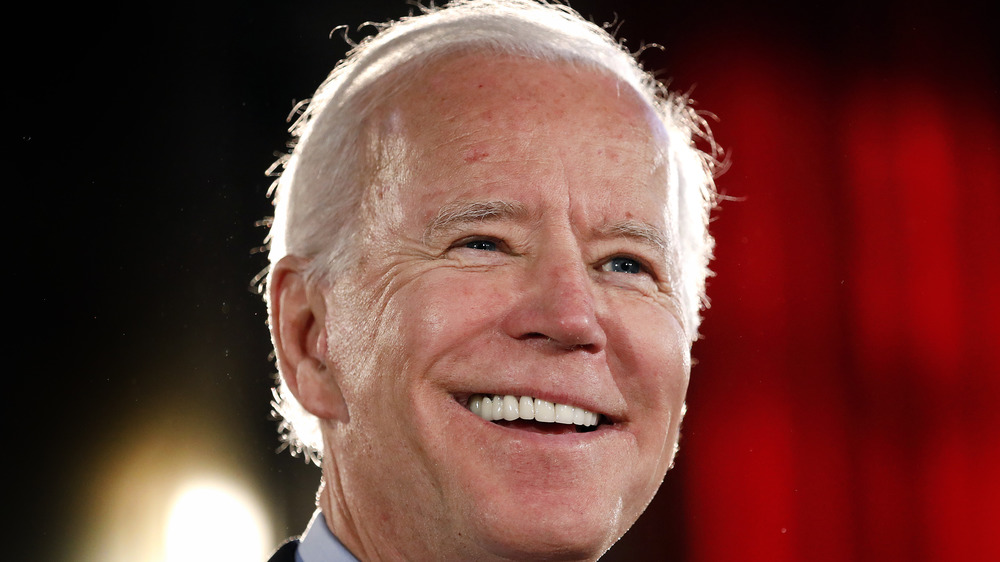 Rick Loomis/Getty Images
Why has Joe Biden's stumble caused a ruckus? As the clip of the fall became widely-shared online, figures like Donald Trump Jr. tweeted roasts, claiming it wasn't that windy. 
Meanwhile, outlets like Fox News have noted that this is not Biden's first reported injury. Earlier in 2021, Biden suffered a hairline fracture, per The New York Post, on his right foot while playing with his dog, Major. According to the outlet, he wore "an orthopedic boot for several weeks." CNN reported that Biden was cleared by medical officials on Feb. 6, 2021. 
Fox News, as well Twitter users, fairly noted that former President Gerald Ford similarly stumbled while descending a plane in office in 1975. So this is nothing new.
Still, as speculation grew, White House Communications Director Kate Bedingfield took to Twitter to clear things up. "I know folks have seen that President Biden slipped on his way up the stairs to AF1, but I'm happy to report that he is just fine and did not even require any attention from the medical team who travels with him," she wrote on March 19, 2021. "Nothing more than a misstep on the stairs." Ultimately, with Biden reported A-okay, this will most likely be a "nothing burger."