Danielle Jonas Opens Up About Having More Kids With Kevin Jonas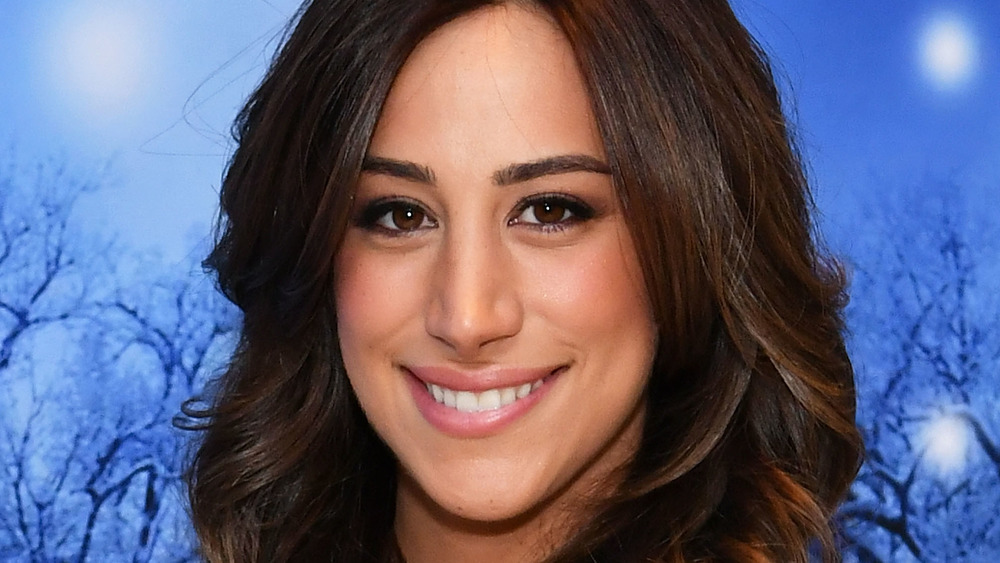 Slaven Vlasic/Getty Images
Remember when the Jonas Brothers were teen heartthrobs? If you do, you'll remember how sad their fan base was when eldest bro, Kevin, got married. Kevin got married to Danielle Jonas in 2009. The pair had a whirlwind romance — they got engaged only two years after meeting, according to People. Incredibly, even though the Jonas Brothers were at the height of their fame, Danielle and Kevin met in the most normal way ever: while on vacation in the Bahamas. Danielle didn't even know who the Jonas Brothers were when they met. Not that it mattered because they had a ton in common — they were both from New Jersey, and they were both devout Christians.
These days, Kevin and Danielle aren't as big a fixture in the headlines as their siblings, Joe and wife Sophie Turner and Nick and wife Priyanka Chopra. Instead, Danielle and Kevin have settled into a kind of suburban bliss. Shortly after marrying, they purchased a home in New Jersey and had a couple of kids, per Elite Daily.
For the past few years, Danielle and Kevin have kept busy focusing on their careers. Kevin still makes music with his brothers, and Danielle designs jewelry and raises their kids, per People.
Now that their kids have gotten older and things have calmed down a bit, it seems like the perfect time to add to their family, right? Danielle has some thoughts. Read on to find out what Danielle said about her and Kevin's plans for more little Jonases.
Danielle and Kevin Jonas have their hands full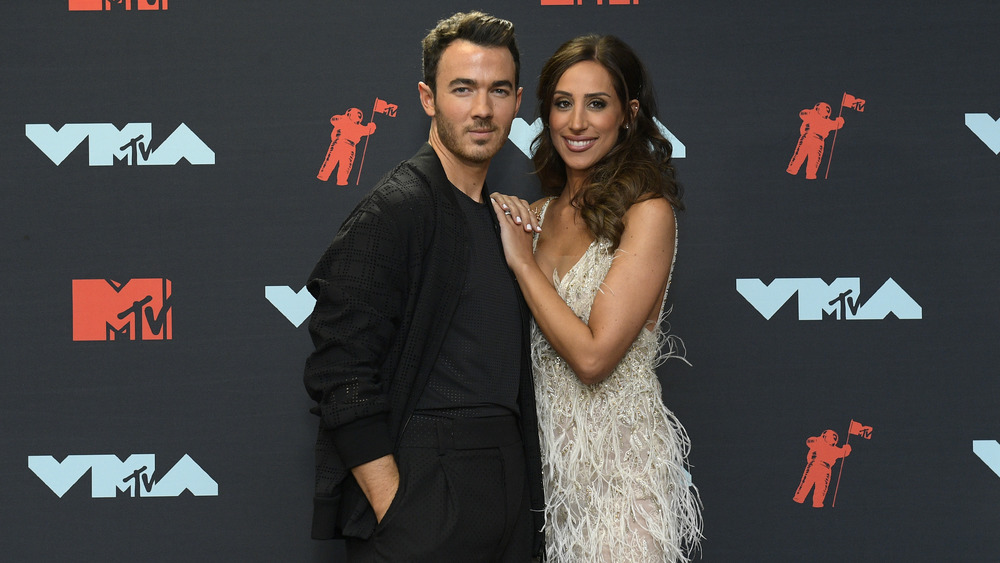 Roy Rochlin/Getty Images
Any parent can tell you that quarantining with two little kids isn't exactly a walk in the park. Danielle Jonas said as much when talking to People in March 2021. "It's been tough and then nice," she told the outlet, adding that "having the time being home and spending as a family has been great." Danielle added that it's been nice to have husband Kevin Jonas around more, and even though they're both busy with the kids, they make an effort to spend time together around their fire pit when the kids go to bed.
During the day, Danielle has her hands full, entertaining her daughters Alena and Valentina. Recently their favorite activity has been learning to cook. "They pretend that they're doing YouTube videos and it's all, 'I need my chef hat, Mommy, I need my ingredients!'" Danielle said. According to Danielle, the girls' other favorite quarantine hobby is obsessing over their new cousin Willa, Joe Jonas and Sophie Turner's daughter.
All this baby talk has got Danielle and Kevin thinking about what's next for their family. "We are always kind of talking about [having more kids], but I'm just not sure yet of what to do. Still up in the air," Danielle said, adding that they are waiting till things return to normal. "Being locked up inside with two of them, it's been intense," she said.