The Bling Empire Cast Member Fans Most Want Gone From The Show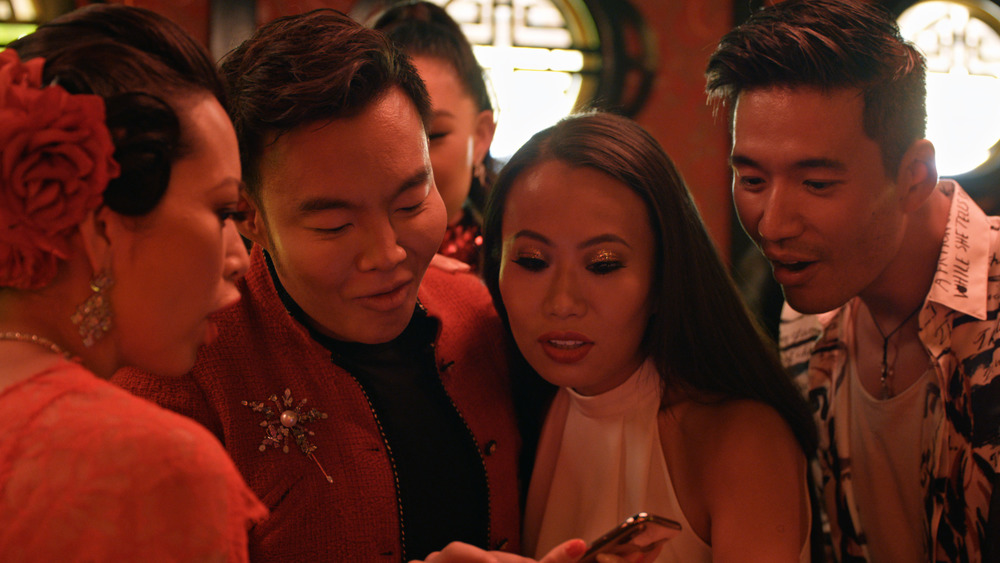 Netflix
If you could write-out one character from Netflix's Bling Empire, who would it be? And no, "it doesn't matter as long as Anna Shay gets a spin-off" is not an answer!
The hilarious and diamond-drenched reality series — which follows "LA's wildly wealthy Asian and Asian American fun seekers" as they shop, party-hop, and do some soul-searching, per Netflix's description — dropped in January 2021. Since then, people have definitely been talking. Its glitzy and sometimes jaw-dropping first season reached the Netflix Top 10 within two weeks, per Forbes, and many of its ultra-rich tapestry of characters are still on the top of our heads like one of Cherie Chan's many tiaras. That being said, a reality show about the super-rich will naturally have its unsavory moments and slightly grating characters. Yep, fans are definitely feeling like not every cast-member brings as much value as the ever-candid Kane Lim or unforgettable, Paris-frequenting Anna Shay.
Whether it be Kelly Mi Li and Andrew Gray's frustrating on-again-off-again relationship, or Kim Lee's rifling through Anna Shay's mansion which results in a certain "pump" being discovered, Bling Empire sure is entertaining. But its characters aren't always totally likable — and don't just take our word for it! Fans on Reddit recently voted for the cast-member they liked the least on Bling Empire, and the results came pouring in like champagne at one of Christine Chiu's parties. 
Scroll down to find out the cast member fans most want gone from Bling Empire. 
And the award for most disliked Bling Empire cast member goes to...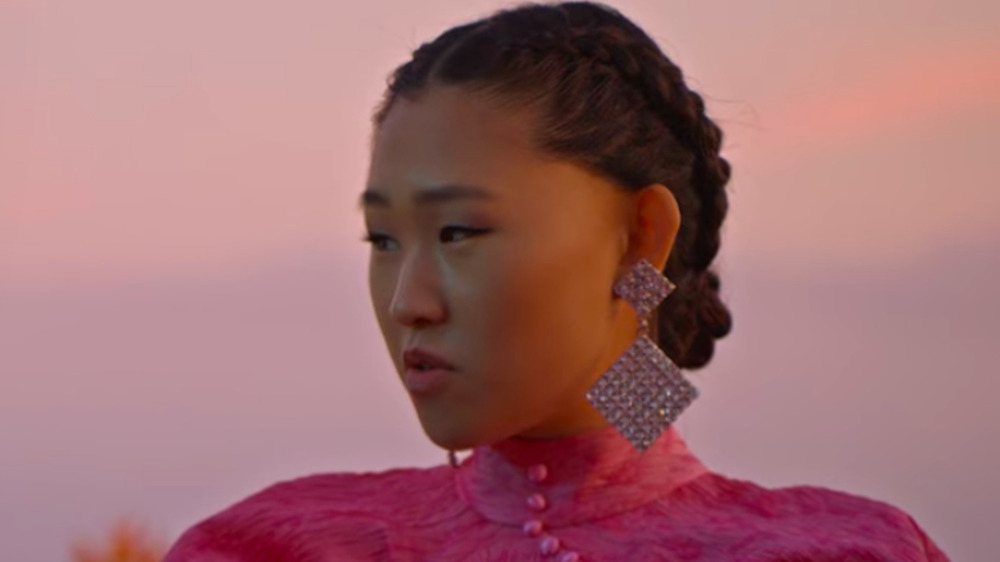 So who is the cast-member from Bling Empire people most want gone? Drumroll... Jaime Xie. As you may recall, we get acquainted with the fashionista and daughter of Silicon Valley mogul Ken Xie as she hangs with the cast and attends a beach hang out/Instagram photoshoot wearing... high-couture long sleeves. It's understandable why she might be considered one of the less-relatable stars. 
The poll was conducted by the /BlingEmpire sub-reddit in Febuary 2021. "Okay so I wasn't expecting so many people to participate in my other poll for the greatest cast mate, but curious to know how you feel about who is the worst cast mate," the original poster wrote. "I will also leave Andrew off this poll because this is a sentiment I'm sure most of us have!" Well, that's unfair! Jamie Xie got 177 votes of the 598 participants, but there were omissions (the poll also didn't include Anna Shay or Kane Lim as the Redditor joked they "wouldn't want anyone's thumbs to slip"). In second place was Kelly Li Mi with 144 votes and Kevin Kreider with 114 votes. 
"The whole Kelly and Andrew thing just disgusts me, I'd love to have that storyline go away," one Redditor commented. "I didn't even know Jaime was considered main cast, I thought she was just a friend that showed up every once in a while," wrote another. Ouch! Well, Reddit has spoken.