Inside Macaulay Culkin's Life Today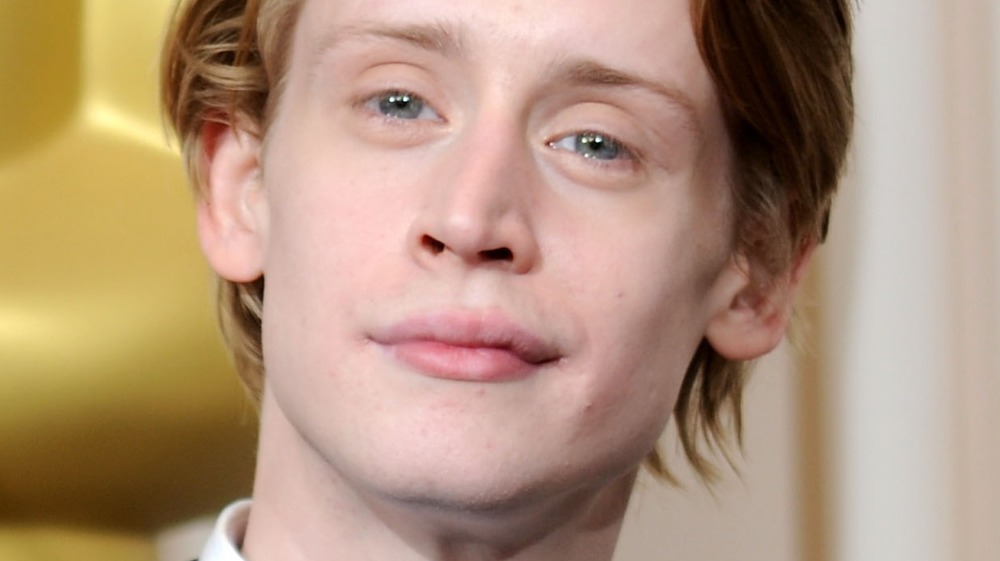 Kevin Mazur/Getty Images
It's been over 30 years since Macaulay Culkin proved to us that he's perfectly fine being alone in Home Alone. In his youth, he continued to impress us with his roles in My Girl, The Good Son, and Home Alone 2. Although he's gone on to star in more grown-up films such as Saved!, and most recently, Changeland, and dated stars such as Mila Kunis, and is currently dating Brenda Song, we cannot not see him as Kevin McCallister.
As he's grown up we couldn't help but be reminded that we're getting older, too. However, Culkin knows this and finds it all good fun. Last year, the actor turned 40 and to celebrate, tweeted, "Hey guys, wanna feel old? I'm 40. You're welcome." In a following tweet, he added, "It's my gift to the world: I make people feel old."
In this new decade of life he finds himself in, he's ready to prove he can scare us. Find out what the Home Alone actor is up to today.
Macaulay Culkin is ready to show us something scarier than being home alone
Last year, Macaulay Culkin took to Twitter for a COVID-19 PSA where he posed with a mask of his younger self from Home Alone, along with the caption, "Just staying Covid-safe wearing by the flayed skin of my younger self. Don't forget to wear your masks, kids."
If seeing him in a mask of his younger self didn't give us nightmares, he might succeed in his latest role in the new season of American Horror Story. To tease season 10 of AHS, creator Ryan Murphy took to Instagram to show us what's in store for the season. "Something wicked this way comes. American Horror Story Season Ten. #AHS10 #AHS," he captioned with a photo of Culkin posing in some fabulous fur alongside co-star Leslie Grossman. It was recently revealed on Murphy's Instagram that the theme for season 10 will be called "Double Feature."
Murphy isn't the only one who saw Culkin's potential to be scary. Earlier last year, fan artist, BritEdit created a glimpse of what Culkin could look like if he were to take on the infamous role of the Joker, in the anticipated film The Batman featuring Robert Pattinson as Bruce Wayne. After seeing Culkin in the neon green hair and the cherry red lips, it's clear he's all grown up, and we're ready for the new, scary Culkin.