RHOD: Stephanie Hollman Has A Bizarre Connection To This Serial Killer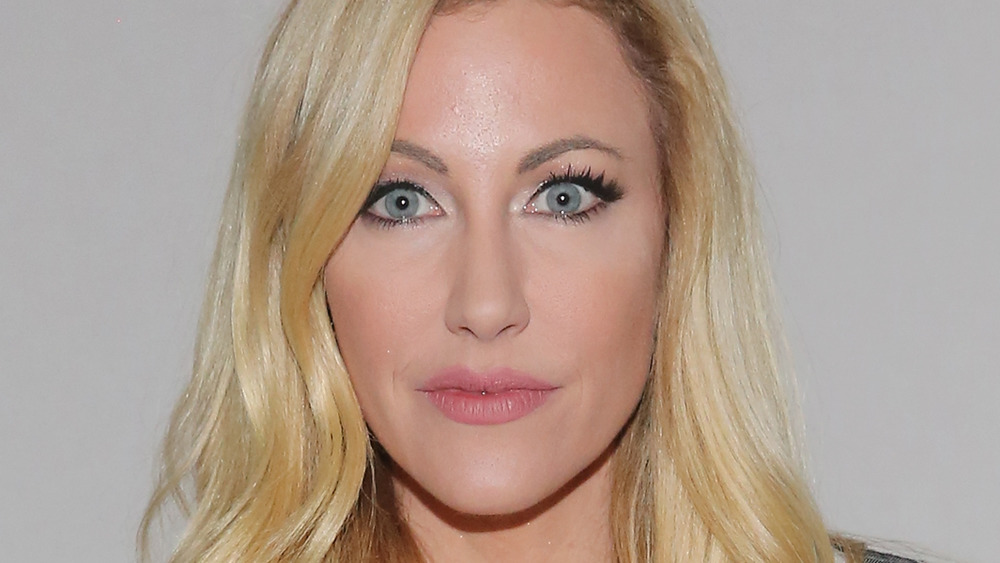 Mireya Acierto/Getty Images
Most of the time, when we hear Real Housewives of Dallas star Stephanie Hollman's name in the news, it has something to do with her stint on the popular Bravo series. Hollman's antics with her best friend Brandi Redmond made them instant fan favorites and the two have been with the series since the beginning. On her website, Hollman regularly offers her fans an accurate representation of what viewers see on the show. "I'm just the girl next door... if you live in a big ole mansion!" the website copy reads.
The mother of two is currently starring in her fifth season, which was filmed during the coronavirus pandemic, per Entertainment Tonight. While making her press rounds for the show in February 2021, Hollman sat down with ET, where she made light of the cast's fighting, which has become a staple in most Housewives franchises. "The fighting is there, but it's not horrible," Hollman told the outlet. "It's not, like, people trying to kill each other."
She elaborated further on the "killing" part, saying that, while longtime fans may think of LeeAnne Locken threatening to "gut" Marie Reyes in Season 1, it is not what she meant. "When I say 'kill,' it means something different than what you're thinking," she shared, before calling it one of the "lightest seasons" they have had. Interestingly enough, Hollman does have a crazy connection to a serial killer. Keep scrolling to see the Bravolebrity's relation to one of the most notorious murderers in American history.
Valentine's Day and Stephanie Hollman's connection to the I-5 killer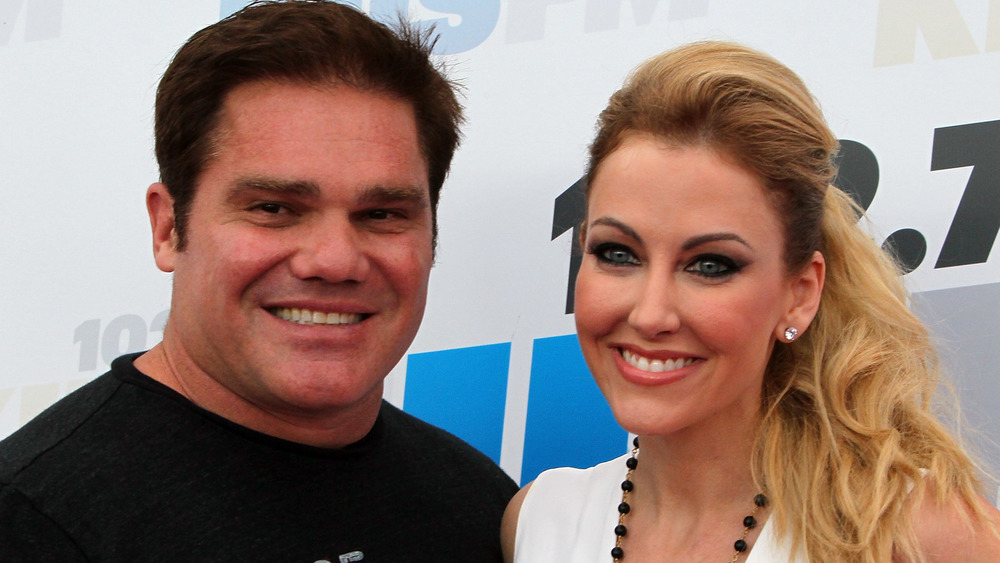 David Livingston/Getty Images
What more could Bravo and true crime fans want than a connection between a housewife and a serial killer? Stephanie Hollman herself revealed the unlikely link to her 578,000-plus fans on Instagram. On Valentine's Day 2021, the star shared a snap of herself and hubby Travis Hollman. The image seemed sweet enough, right? But when fans read the caption, they realized that it was anything but ordinary.
"Happy Valentine's Day @travishollman. I love doing life with you. You are such a wonderful husband and father," the caption read. Seems innocent enough, right? Keep reading... 
"You are the only person I have ever met who was babysat by a serial killer and made it out alive (true story he was babysat by the 1-5 killer)." Hollman ended the post by sharing that she loves her man "everyday." She did not elaborate any further on her connection to the I-5 killer, whose real name was Randall Woodfield. 
According to Sports Illustrated, the Green Bay Packers selected Woodfield in the 1974 NFL draft, but he lived a double life. Woodfield's crime spree took place on the West Coast in California and Oregon, per SI. It was also likely that some of the murders took place in Washington State. While it is unclear on the exact number of murders Woodfield committed, some conservatively list a dozen, while other experts believe he could have killed up to 44 people. Yikes!