What Britney Spears' Mom Wants Her To Do Again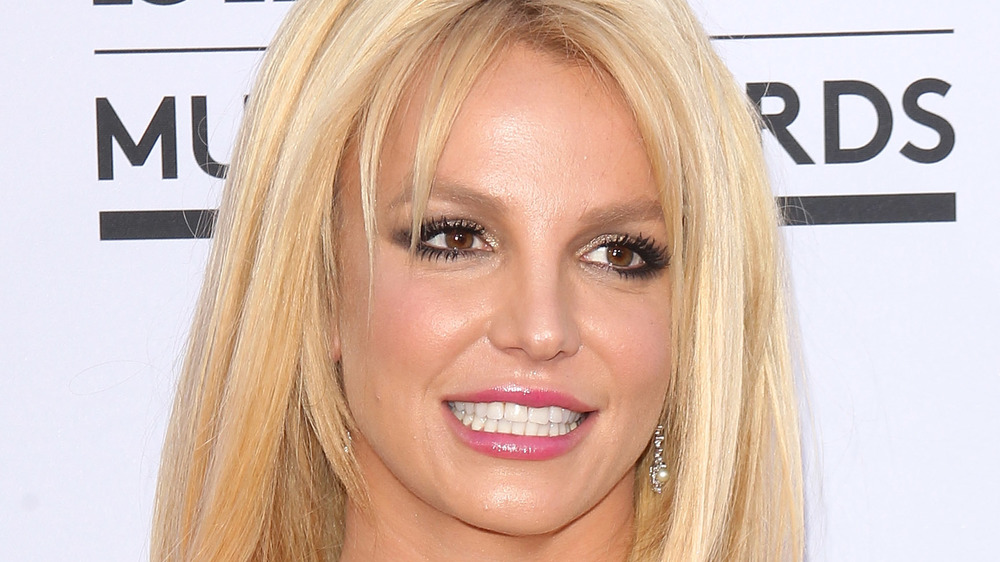 Michael Tran/Getty Images
Britney Spears stole the hearts of millions when she made her debut with ...Baby One More Time in 1999. Since then, she has become a total fashion icon, music legend, and a heavyweight in the entertainment industry. However, the "Toxic" singer has been on an "indefinite work hiatus" since January 2019 (via Rolling Stone).
Spears has not performed for an audience or released new music in more than two years. Though the Grammy Award-winner keeps fans up to date on her life on social media, it has been quite some time since we have seen her on stage. Spears' decision to stay out of the music scene stems from the tumultuous conservatorship with her dad, Jamie Spears.
Since 2008, Jamie has controlled her career and finances — a position the "Womanizer" artist has been fighting for years. Jamie was granted the role of her conservator after Britney continually struggled with mental health issues and was hospitalized. Per CBS News, a Los Angeles court made the conservatorship permanent after Britney was released.
In November 2020, Britney revealed her hiatus would continue until her father's conservatorship was suspended. "My client has informed me that she is afraid of her father. She will not perform again if her father is in charge of her career," her attorney said at a hearing (via the Associated Press). Britney has remained off the stage since, but her mom, Lynne Spears, said there is one thing she wants her daughter to "do again." Keep scrolling to find out.
Britney Spears' mom Lynne can't wait for her daughter to perform again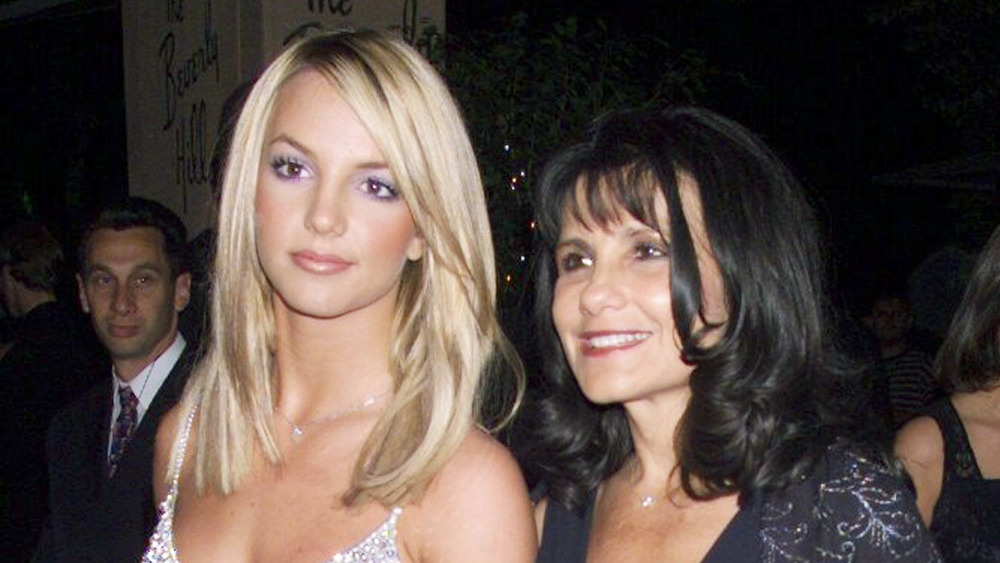 Dave Hogan/Getty Images
It has been more than two years since Britney Spears took the stage for her last performance in October 2018 (via The Sun). Though Spears made it clear that she's holding off from performing until her father is no longer in control of her conservatorship, the star's mom, Lynne Spears, cannot wait for her daughter to perform again one day.
"Geez ... my mom sent this to me and reminded me that I can sing !!!!" Britney wrote alongside a clip of her on stage via Instagram on March 19, 2021. "She said 'You never sing anymore ... you need to again!!!!'"
The Crossroads actor reflected on the performance, which took place in Singapore in 1998 (via Bustle), revealing she "actually never watched" this specific one. "It's definitely from a while ago!!!!" Britney marveled. "It's from one of the first trips I took alone ... mostly I just remember saying 'WOW Singapore' !!!!!"
For years, Lynne has been trying to get control of Britney's conservatorship. According to Entertainment Tonight, she filed a request in May 2019 to be involved in making decisions about Britney's case. However, the motion was denied. Lynne later filed another request in July 2020, per court documents obtained by The Blast. Though the conservatorship status has yet to change, "Britney trusts Lynne," a source told ET. "She truly believes that her mother wants to help her have more autonomy when it comes to her money."