Suzanne Somers Makes An Eyebrow-Raising Confession About Her Love Life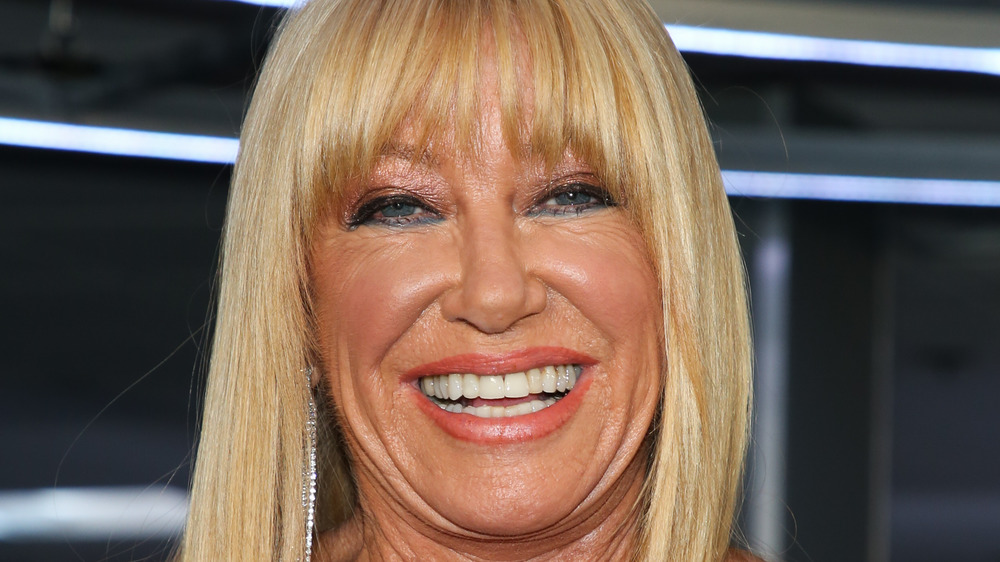 Paul Archuleta/Getty Images
It's no secret that Suzanne Somers and her husband, Alan Hamel, are head-over-heels for one another. Despite the duo's ten-year age difference, they have been among the most successful pairings in Hollywood. According to Fox News, the powerhouse couple has been together for more than 50 years, and they're still as in love now as they were on their 1977 wedding day. Somers and Hamel currently work together on her lifestyle brand. And fans who follow Somers' Facebook page know that they have been hosting virtual cocktail parties amid the COVID-19 pandemic, and their love is evident on camera. 
But even though Somers and Hamel mix work and play, that doesn't mean that they get sick of one another too easily. "Since the day we met, I'm overwhelmed with the feeling that I can't get enough of him," Somers told Fox News in 2020, while referring to Hamel as her "soulmate." In turn, the former TV executive has called his longtime wife "perfection," while noting that she's "very different" from any other woman he's met.
Somers also regularly raves over her hubby on social media, filling her Instagram feed with photos of the two being all lovey-dovey (it's honestly so cute, we're sick). So, why have Somers and Hamel been so successful in their long-lasting marriage? According to Somers, they do a lot of extracurricular activities, and unlike some other couples, they're definitely sleeping in the same bed! Keep scrolling to find out more.
Suzanne Somers and Alan Hamel have a very healthy love life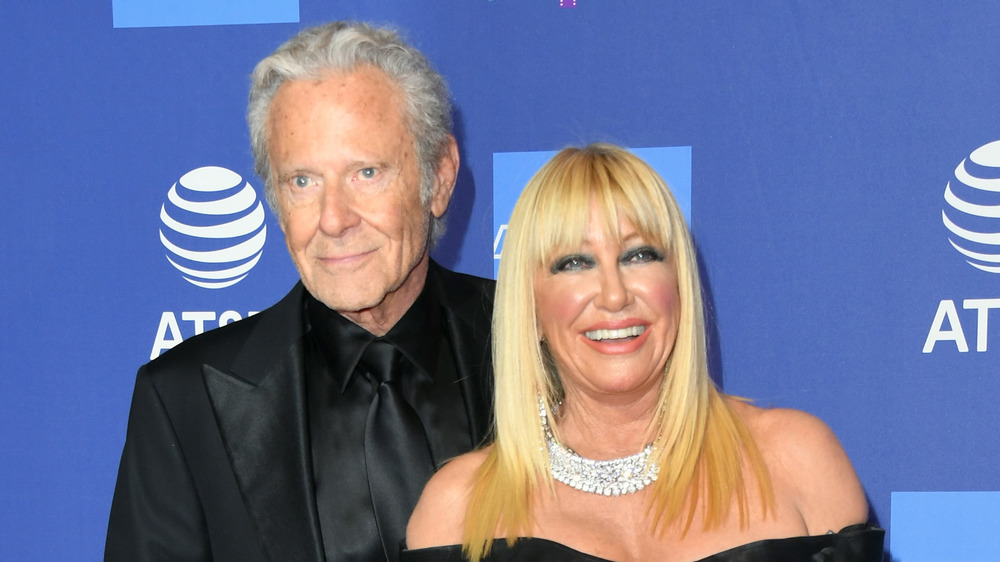 Jon Kopaloff/Getty Images
When it comes to her relationship with Alan Hamel, Suzanne Somers has proven time and time again that pretty much no topic is off-limits, including their sex life. When Somers appeared on the Heather Dubrow's World podcast in March 2021, she dished on keeping the romance alive. At 74 years old (for his part, Hamel is 84), the former Three's Company star shared that their sex life is as healthy as an ox! 
"At this stage of life, most people think that's, you know, over the hill, too much information," Somers shared. "But what time is it, like noon? I've had sex with him three times so far today. What is it about 4:30 in the morning that suddenly, there he is? I'm going, 'Could you just wait until the sun comes up?'" The lifestyle guru also told The Real Housewives of Orange County alum that "[their] relationship has always been amazing." And now that they are empty nesters (they're also grandparents, btw), Somers and Hamel are just having a blast now that it's just the two of them at home.
Unsurprisingly, this is not the first time that Somers spilled the dirty deets on her personal life. In April 2020, the actor appeared on Page Six's We Hear podcast, where she dished on sex tips during their COVID-19 quarantine, and admitted to injecting her hubby with testosterone on Tuesdays — who needs Taco Tuesday when you can have Testosterone Tuesday instead?