The Truth About George Clooney's First Wife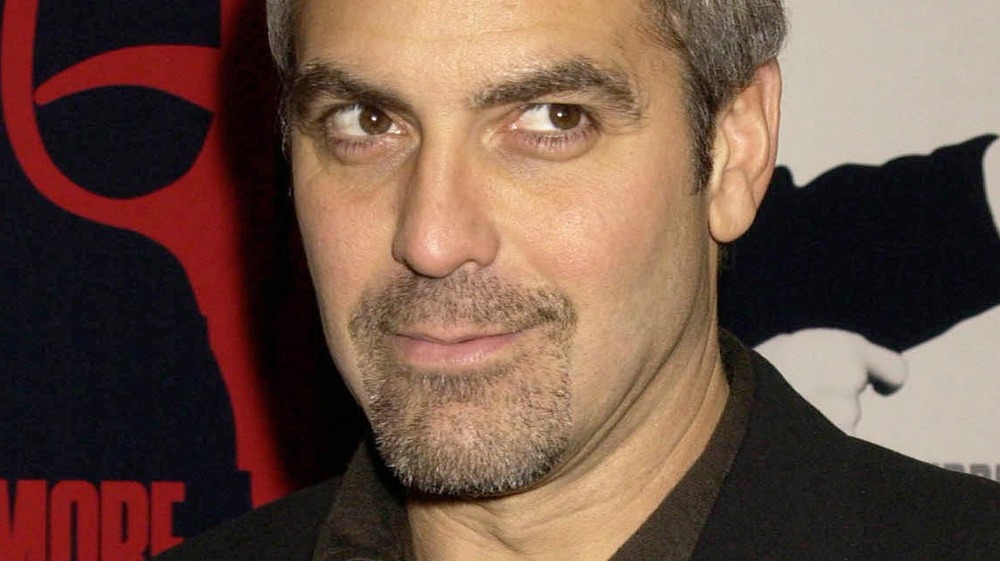 Dave Benett/Getty Images
Before settling down and marrying Amal Clooney, George Clooney was considered one of the most eligible bachelors in Hollywood for years. Prior to his marriage with Amal, the Gravity actor appeared on Piers Morgan in 2011 while he was dating Elisabetta Canalis. When the subject of proposing to the Italian actress came up, Clooney was dismissive (via Us Weekly): "I hate to blow your whole news story, but I was married, so I gave it a shot."
Clooney was referring to his first marriage which was to Talia Balsam. The couple were married in 1989 in Hawaii and divorced four years later in 1993, as per the Daily Express. A year after their breakup, Clooney had his breakout role portraying Dr. Doug Ross on the hit hospital drama ER (via The Independent).
Years after their marriage ended, the actor admitted to People that he was unprepared to settle down at the time. "I probably – definitely – wasn't someone who should have been married at the point ," Clooney added, "I just don't feel like I gave Talia a fair shot."
There appears to be no ill will between the former partners, as Balsam had nothing but praise for Clooney when speaking about him to People in 2016. "Absolutely, George is charming. He remains charming," the actress added, "I've worked with him." In 2013, Balsam was asked by the Daily Express if she gets bothered by all the Clooney-centric questions. "I'm totally used to it now," she said.
So who exactly is the woman George Clooney married first?
Talia Balsam married another famous actor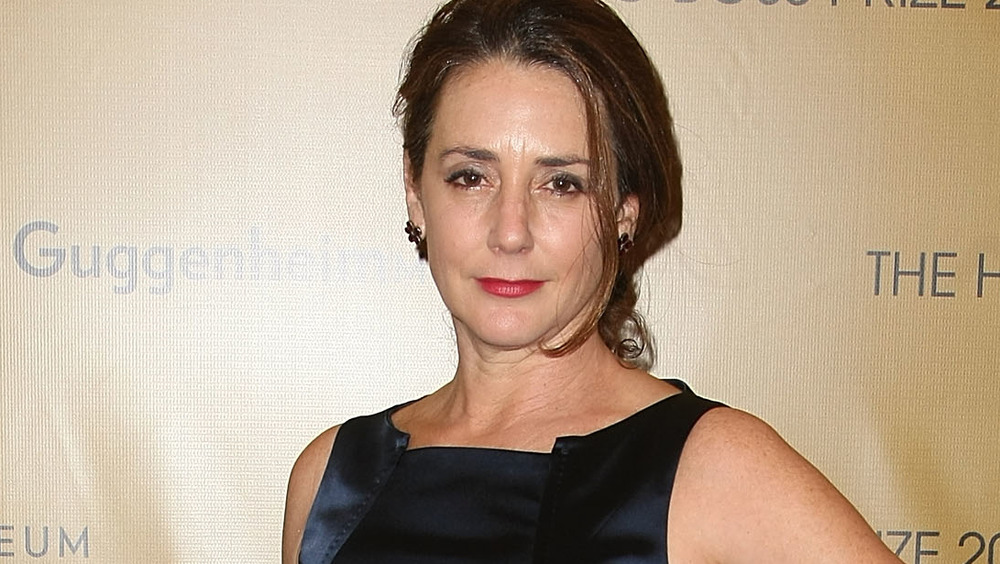 Andrew H. Walker/Getty Images
Talia Balsam is the daughter of Academy Award-winning actor Martin Balsam, and she even played his daughter on-screen in a 1980 episode of Archie Bunker's Place, as per TV Guide.
In 1998, Balsam married John Slattery, an actor who is best-known for his portrayal as Roger Sterling in AMC's Mad Men. Balsam played Mona Sterling (Roger's ex-wife) on the show, but the actress joked that fans recognize her husband and not her. "He's very recognized," she told the Daily Express in 2013, "I'm always a little bit under the radar. John will say, 'You know, this is Mona!'" 
Speaking to CBS' KCAL9, Balsam revealed how she felt comfortable on set because her husband was already working on the show. "Sometimes I feel like it's the first day of school on jobs, but with Mad Men I didn't feel that way because I knew everyone there," she said. Not only has Balsam worked with Slattery, but so has her ex-husband. The No Strings Attached actress told the Daily Express that "George and John have worked together since and get on very well."
Talia Balsam drew from her own divorce for a role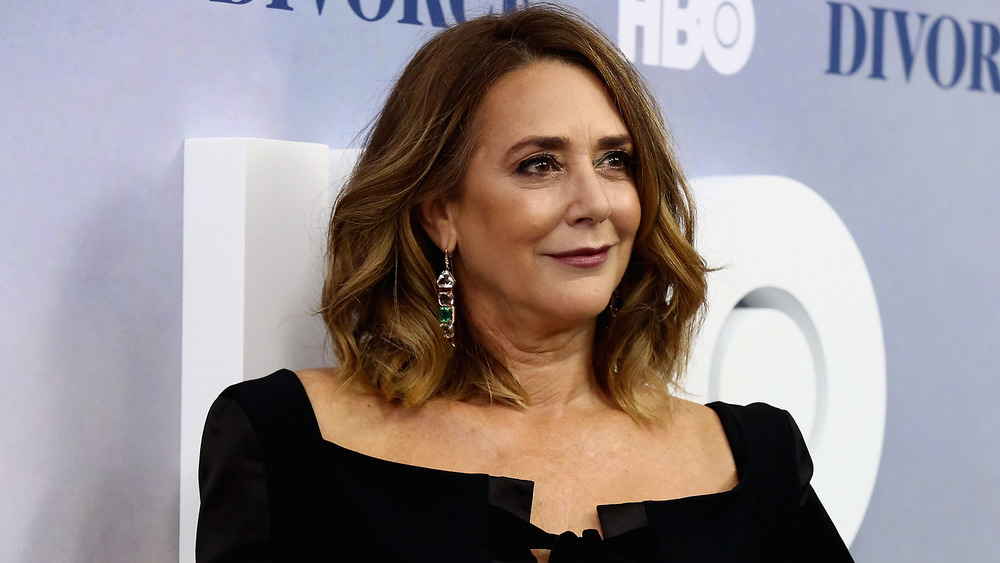 Astrid Stawiarz/Getty Images
One of Talia Balsam's most memorable on-screen roles was on HBO's Divorce where she played Dallas, a psychologist who is divorced and is helping her close friend cope with her own marital woes. Speaking to Town & Country in 2018, Balsam discussed how relatable the subject matter of the show was for viewers. "At this point, everyone in our culture has been affected by some aspect of divorce," the actress said, continuing, "The show is about how you navigate a family falling apart. It's a universal theme, right?"
Not only did the former "Mrs. Clooney" find the subject universal, but Balsam felt she learned a lot about divorce from her portrayal as Dallas on the hit show. "You start getting petty about things you might care about. Letting go can be very heartbreaking, and it's unique to each individual," she told Town & Country.
Talia Balsam was again able to draw on life experience for the movie South Mountain when she played a woman whose son was leaving for school. "My [own] son was going off to college and I had lost people in my life, so I feel like I was dealing with a lot of things internally that were changing, that were beyond my grasp," she told The Movable Fest in March 2019.