The Reality Show House That Almost No One Would Want To Live In
Alexi Rosenfeld/Getty Images
Of course, we all watch reality shows for the drama, the competition, and the GIF-able moments. But if we're being really real, reality shows are also windows into how the other, very rich half live. And people have opinions about which reality show house they'd like to live in the most. The answers are somewhat surprising, as they range from personal celebrity homes to the massive, trendy mansions that production companies deck out for some competition show, like in Big Brother or The Bachelor. 
It's hard to choose sometimes, and it mostly depends where you want to live. In a stark, massive home somewhere in Calabasas or a lofty, neon-lit tropical abode somewhere in the middle of the ocean? Nicki Swift polled over 600 people to see which reality TV home is actually the home of their dreams. The answers might surprise you — in fact, some people weren't even all that particular about which home they'd want to live in from an ensemble show, just the general vibe of the real estate was good enough.
No one wants to live in New York City, apparently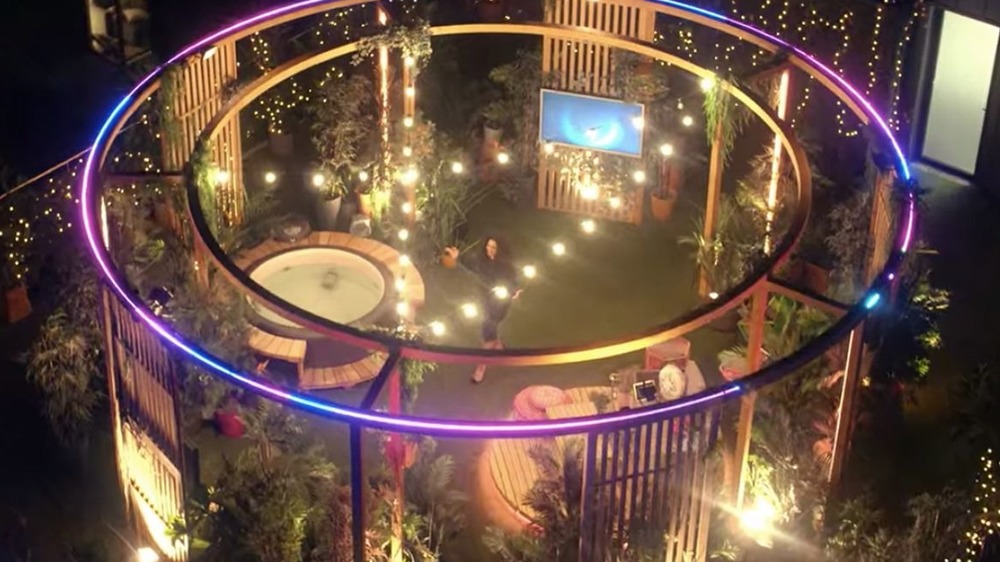 Netflix
Of all the respondents, the reality TV house that people would least like to live in is the houses from The Real Housewives of New York, coming in at just over 6 percent. This makes sense, given that all the women live in different apartments, condos, and townhouses in the Big Apple, and if you aren't into city life, those digs just aren't for you. Though Sonja Morgan's old townhouse is nothing to sneeze at.
Not surprisingly, the second least desirable home is the place from The Circle, and given that those are just strange, hotel-room looking like pods, who can blame the 627 American respondents in the survey? The next least favorable house is the Big Brother house, coming in with just 14 percent of respondents and this also tracks given that it's not actually a home, but a sound stage made to look like a home and host Julie Chen has the key. No one wants to live like that. So what are the other places?
So where do people want to live?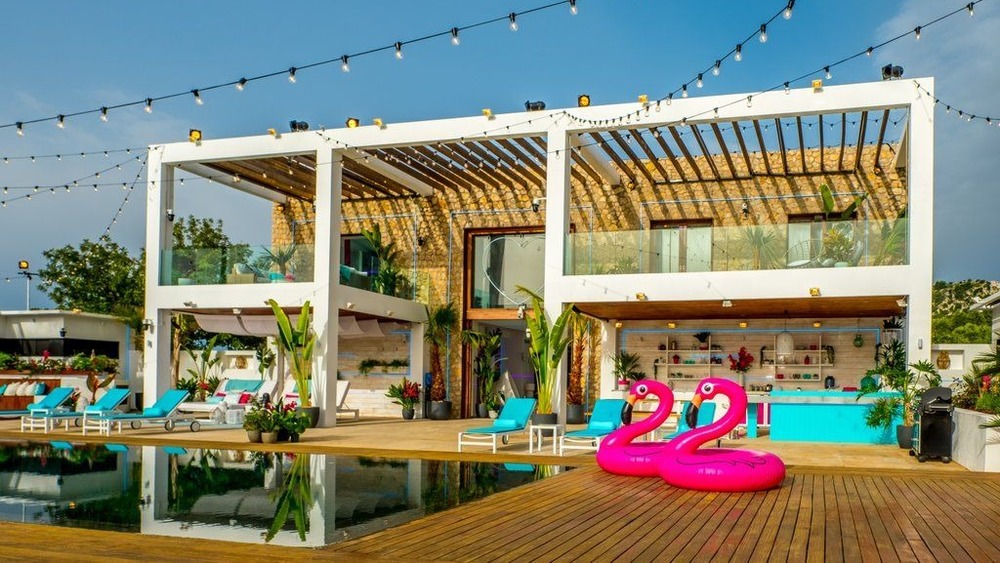 CBS
With 16 percent of respondents, the Hamptons home in Summer House is fairly popular, which makes sense, since the place is pretty nice, by the beach, and has a pool. Then again, it might also come with Kyle Cook screaming at you to have fun in a mullet wig, so ... fair. After that comes the Bachelor mansion with just 17.54 percent of people's votes.
The most popular home? The Love Island house, with 19.78 percent of the votes. It changes every year, depending on the version you're watching, but it's still a very dope piece of real estate — it's spacious, sunny, and has so many beds to choose from! The other 19.3 percent of people responded that they would choose yet another home from reality TV and it just has to be one of the Kar-Jenner homes, right? With all the open spaces, amenities, and cute babies running around, it sure sounds like a good time.