The Truth About Bob Odenkirk's Wife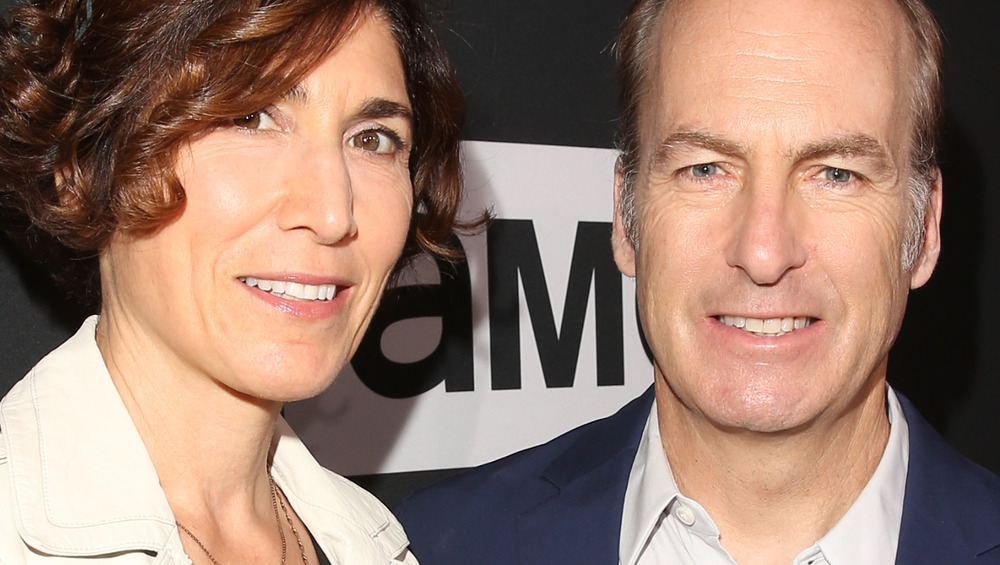 Jesse Grant/Getty Images
Better Call Saul star Bob Odenkirk definitely knows who to phone in a crisis: his beloved wife, Naomi Odenkirk! The dynamic Hollywood couple have been married for over 20 years, and have two children, son Nathan and daughter Erin. 
Known for playing fast-talking smart alecks, Golden Globe-nominated Bob Odenkirk has been acting since 1987 per IMDb. The multitalented star also has been writing, directing, and producing since 1998. While Odenkirk is most well-known for portraying sleazy lawyer Saul Goodman on Breaking Bad and later Better Call Saul, Odenkirk also had recurring roles on How I Met Your Mother, Entourage, and Undone. 
The versatile actor got his start in comedy with troupe Second City before moving on to The Ben Stiller Show, The Larry Sanders Show, and writing for Saturday Night Live. Throughout his three decade-long career, Odenkirk has relied on rock Naomi. She first spotted Odenkirk onstage during a comedy show in Los Angeles, and according to The Wall Street Journal, knew she was going to marry him before they actually met 18 months later. Today, Naomi is Odenkirk's manager. Keep scrolling to find out more about their love story, and what Naomi does for a living!
Naomi Odenkirk is the reason behind Bob Odenkirk's success on Breaking Bad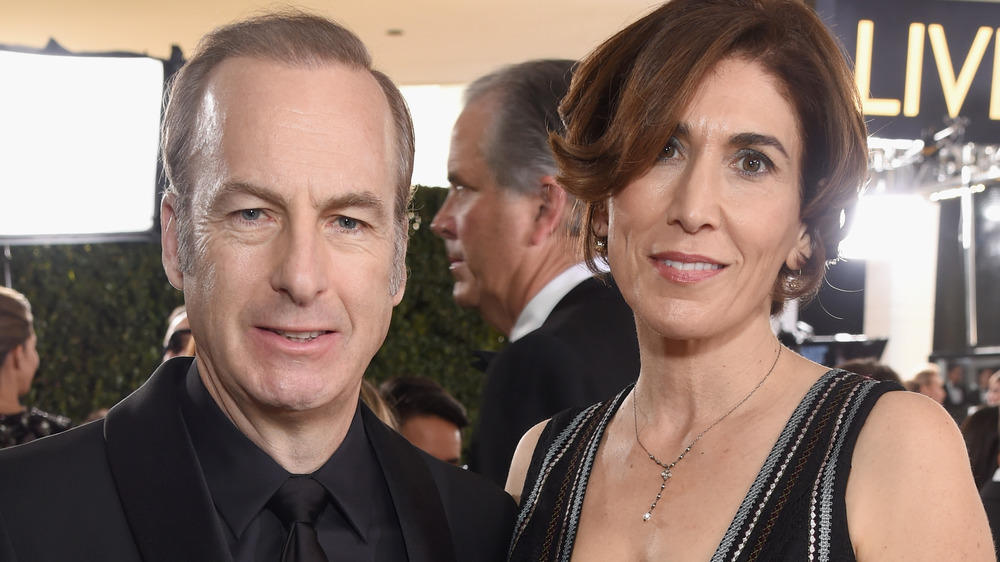 Michael Kovac/Getty Images
Bob Odenkirk tied the knot with talent manager Naomi Yomtov back in 1997, but it took a while for their professional lives to meld to their marriage. "It was very hard for a long time," Bob told the WSJ of Naomi being his manager. "In the case of Naomi, a really smart, informed person with a point of view ... you want your wife or your partner to care about how it's making you feel and not the thing itself. If I said to Naomi, 'oh I wrote this pilot. I turned it in [and] the network said they didn't like it,' I don't want her to say, 'well, they're right.'" 
Naomi Odenkirk has represented other comedy stars like Kristen Wiig, Bill Hader, Derek Waters, and Jenna Fischer. According to Uproxx, Stephanie Courtney aka Flo from the Progressive commercials used to babysit the Odenkirk's two children. Naomi also worked as a producer from 2003-15, per IMDb.
Naomi's 2014 interview with Playboy (via Uproxx) also proved that she was the one behind husband Bob's decision to play Saul in Breaking Bad. "He didn't write it; he didn't create it. He had to come to terms with a paradigm shift of his career from a director and a creator of comedy," Naomi explained. "It was interesting to see him embrace an opportunity like that and go with it ... He had to see himself through different eyes." 
With multiple Emmy nominations for playing Saul, it's safe to say Bob was right to listen to his talented wife!