Orlando Bloom's Admission About His Love Life With Katy Perry Is Raising Eyebrows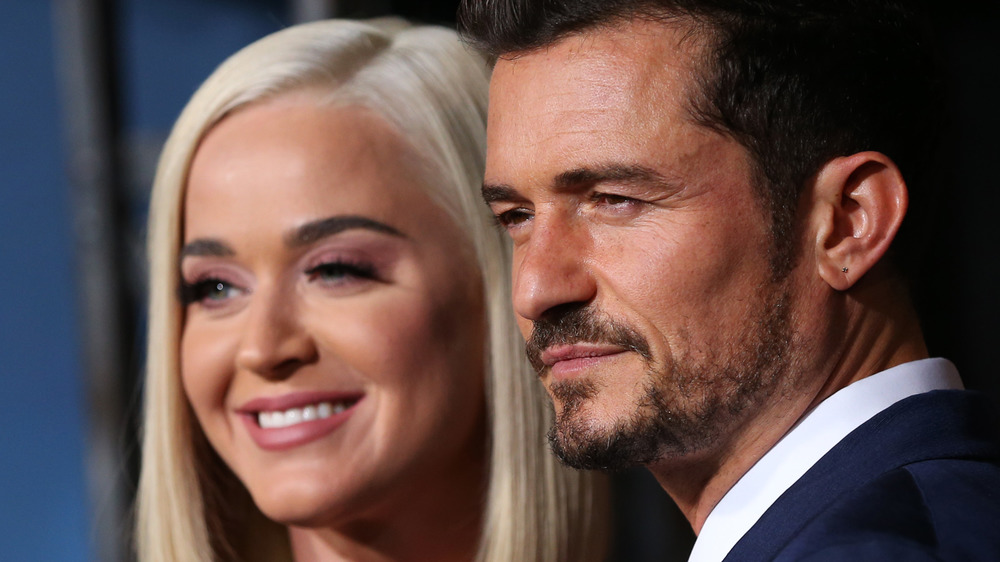 Phillip Faraone/Getty Images
Orlando Bloom and Katy Perry have become one of Hollywood's most beloved couples thanks to their obvious good looks and adorable relationship. According to Insider, their romance began in January 2016 when they hit it off at a Golden Globes after-party. Bloom made a questionable move by stealing a hamburger from In-N-Out off the singer's table, and the rest is history. 
It was not until May 2016, however, that they made their relationship official (ahem, Instagram official, that is). Perry basically announced the news by sharing a zoomed-out photo of herself and Bloom on the stairs at the Cannes Film Festival. The A-listers made headlines again in August 2016 after the photo-seen-round-the-world of a naked Bloom on the back of a paddle board with Perry at the helm (we're not blushing, you're blushing). 
After that, their romance was a whirlwind. Fittingly, Bloom popped the question on Valentine's Day in 2019 and, as of March 2021, the pair have not made things official, according to Vogue. They did, however, welcome their first child, Daisy Dove, together in August 2020. Bloom and Perry have been surprisingly candid about their relationship during press junkets, and a March 2021 outing for Bloom was no exception. The Hollywood heartthrob opened up about his and Perry's extracurricular activities, and let's just say it is not what you wouldd expect. Keep scrolling to find out the eyebrow raising thing that Bloom had to say about their love life.
Katy Perry and Orlando Bloom's sex life isn't a 'firework'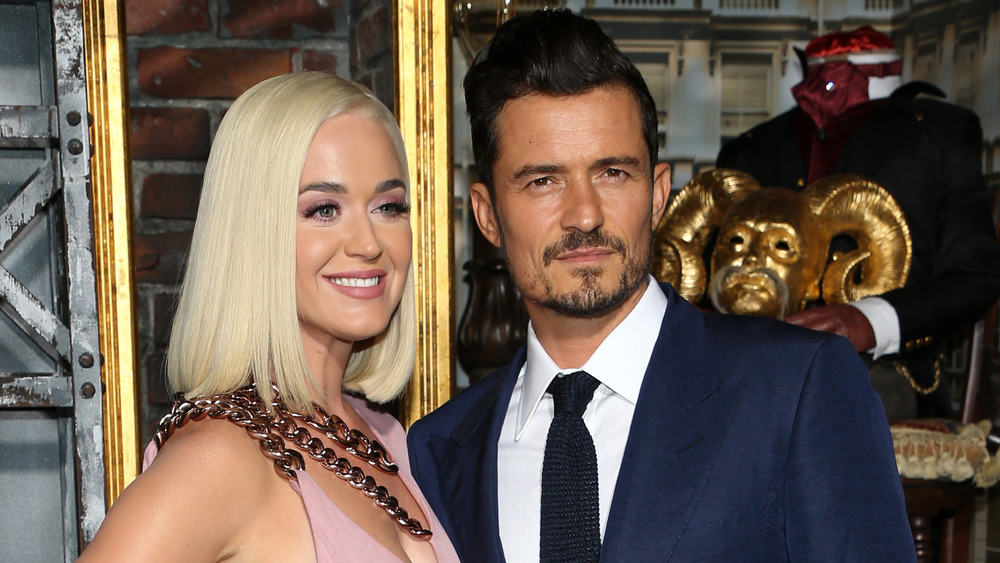 Phillip Faraone/Getty Images
Orlando Bloom sat down with The Guardian in March 2021 to discuss his upcoming film, Retaliation. While the Pirates of the Caribbean star did dish on the flick, he also shared plenty about his personal life, including a few tidbits about what happens behind closed doors. When asked how often he and Perry have sex, his reply was short and sweet "Not enough — we just had a baby, though," he quipped. (Maybe he should take some pointers from Suzanne Somers and Alan Hamel?)
Unsurprisingly, this is not the first time the topic of sex has come up in an interview. Perry sat down with The Sunday Times in August 2020 and, during the interview, a very pregnant Perry talked about Bloom's self-imposed six-month sex ban when the two met. "I had no idea that was the case," she told the outlet. "I met him in 2016, we were both on a different journey... He's very sensitive, very emotionally evolved." The "Dark Horse" songstress also shared that, looking back, Bloom also feels like it was not the best choice to make, saying that it was not exactly healthy because "you have to keep it moving down there." We have to applaud both Bloom and Perry for keeping things real, though!