Ana De Armas Slams These Rumors About Her Personal Life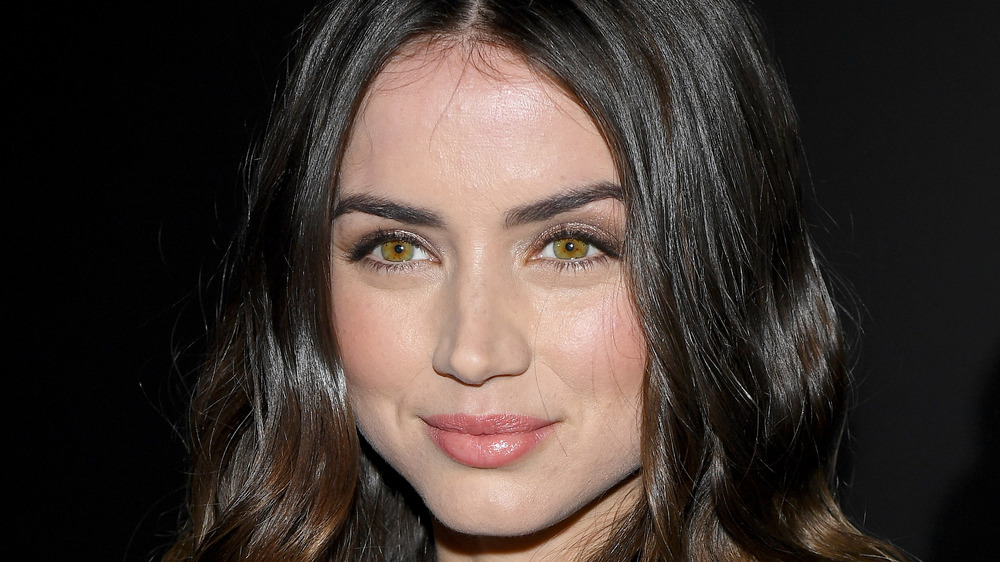 Pascal Le Segretain/Getty Images
A new week has just started, and Ana de Armas is already busy shutting down rumors about her relationship status — ahh, the life of a Hollywood star! de Armas sparked speculation when she took to Instagram on March 21, 2021, to share an Instagram Story in which she wore a necklace connected to a very special someone: her former boyfriend, Ben Affleck. According to Hollywood Life, "she used to wear" the necklace during her time with Affleck.
The two stars were first linked in March 2020, after meeting on the set of their film Deep Water, per Insider, but there was more than just a movie on their minds. Hollywood Life reports that the pair jetted off to de Armas' native Cuba for a romantic getaway that same month. When they returned to the United States, it didn't take long for lockdown restrictions to go into effect amid the coronavirus pandemic, and for de Armas and Affleck to begin quarantining together — no doubt speeding up their relationship! 
The duo called it quits in January 2021, but apparently it was an "amicable" split, according to People. "Their relationship was complicated," a source told the outlet. "Ana doesn't want to be Los Angeles based and Ben obviously has to since his kids live in Los Angeles."
Given de Armas' romantic history, it's no wonder fans were quick to connect her with Affleck after spotting the familiar necklace on her social media. So, what did the actor have to say about rumors of a reconciliation with her ex?
Ana de Armas seemingly has something to say to fans regarding Ben Affleck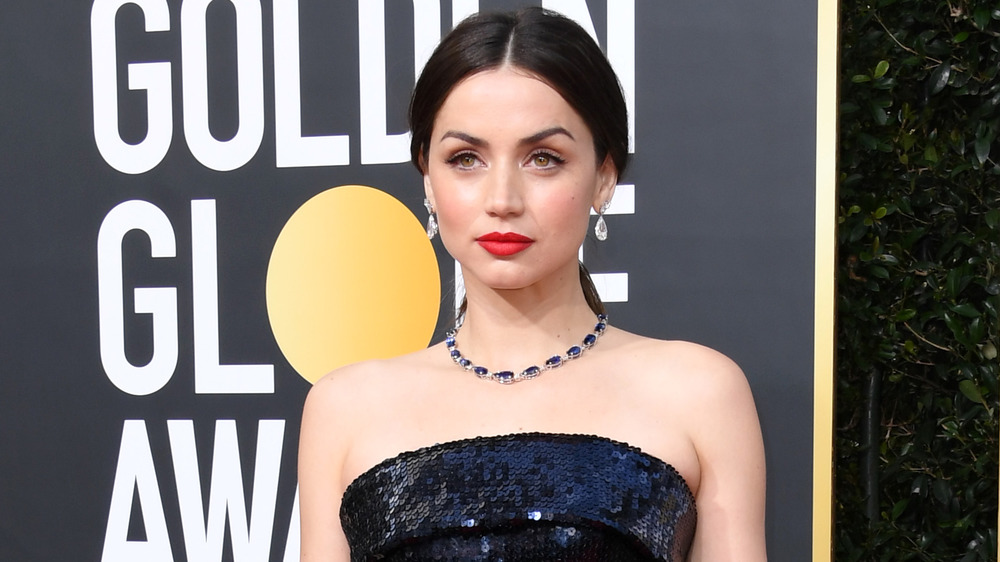 Jon Kopaloff/Getty Images
Ana de Armas appeared to send a message on Instagram after posting a selfie of herself wearing a half-heart necklace on her Instagram Story. Because her former boyfriend Ben Affleck reportedly has the other half, many believed that de Armas' wearing of the jewelry pointed to a reconciliation with Affleck. It makes sense given she'd last flaunted her half of the necklace in May 2020, back when she and Affleck were still a couple. 
This time around, however, the Knives Out star didn't waste any time in shutting down the rumor train. She followed up with another Instagram Story post that was covered in variations of the words 'NOPE' and 'I don't think so' written across a black background (via the Daily Mail). Although de Armas didn't explicitly state what her IG Story alluded to, fans quickly pieced together that it might have been her way of responding to speculation about her relationship. Message received. There's nothing to see here! 
De Armas has been keeping busy as in March 2021, it was announced she's to step into a new role as Estée Lauder's Global Brand Ambassador, per Elle. It seems as though she's prioritizing her career over her love life — at least, for the time being.