Britney Spears Wants To Speak Out But Not In The Way Everyone Thinks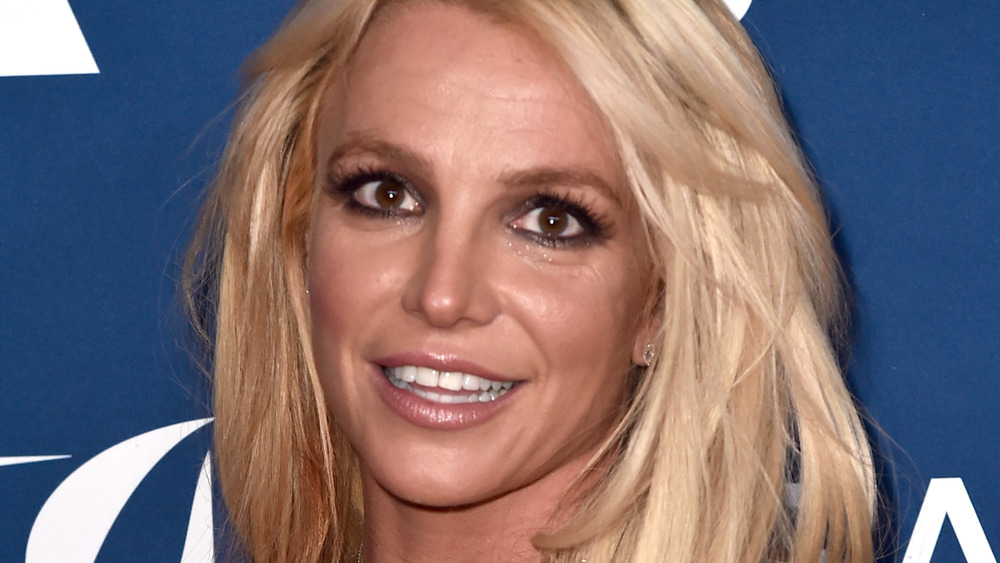 Alberto E. Rodriguez/Getty Images
Sources close to Britney Spears have spoken up about reports that the pop star could be planning a shocking tell-all interview. Rumors that Spears wanted to do a sit-down interview, similar to Meghan Markle's recent explosive conversation with Oprah Winfrey, began circulating in March 2021. All eyes were on the singer following the premiere of the documentary about her life, Framing Britney Spears, the month before. The film covered her mental health, her experiences with the media, and the controversial conservatorship that inspired the #FreeBritney movement.
Per Page Six, Spears was encouraged by the renewed attention regarding her legal battles with her father Jamie Spears and the power he holds over her as a court-appointed conservator. "She feels, for the first time in many years, that people are on her side and things will get better for her," a source divulged to the publication. There were even rumors that she was planning her own documentary. 
Now, insiders have told Us Weekly that Britney does want to tell her story in her own words, but fans might have been given "false hope" about how and when that will happen.
Britney has reportedly 'always wanted to write a memoir'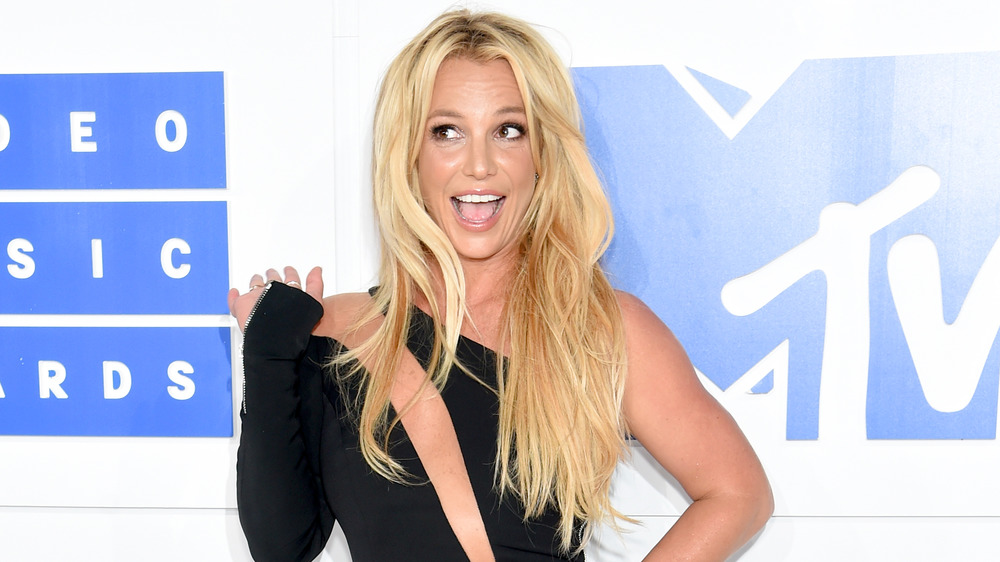 Jamie Mccarthy/Getty Images
"The report about Britney considering a tell-all is greatly exaggerated and essentially giving false hope to the fans who tweeted calls for it after the Harry and Meghan interview," an insider close to Britney Spears revealed to Us Weekly. "Britney would like to tell her story and has always wanted to write a memoir, but the conservatorship makes that difficult and it's not something on her immediate radar, anyway."
Another source supported this version of events, explaining, "Britney hasn't mentioned doing an interview. She wants to speak and could do so on social media with the assistance of [boyfriend Sam Asghari] on his platforms if it got to be this emergency situation for her." They continued by adding that Spears "doesn't want to be filtered."
Spears' mom Lynne Spears also recently encouraged her daughter to sing again, possibly hinting at the star stepping back into the public eye and ending the "indefinite work hiatus" she began in January 2019, per Rolling Stone. Britney posted an Instagram video of herself performing, which she said her mother had sent to her.
"Geez ... My mom sent this to me and reminded me that I can sing!!!!," the singer wrote. "She said 'You never sing anymore ... you need to again !!!!' I've actually never watched this performance ... it's definitely from a while ago !!!! It's from one of the first trips I took alone ... mostly I just remember saying 'WOW Singapore' !!!!!" We cannot wait to see Britney back on-stage, either!