The Real Reason Kris Jenner And Chrissy Teigen Are Teaming Up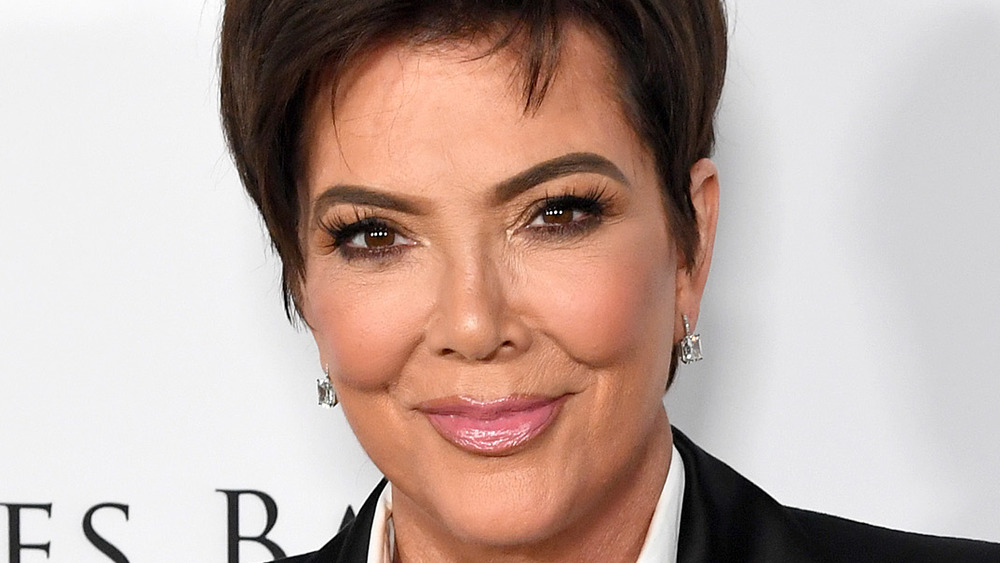 Kevin Winter/Getty Images
Kris Jenner is no stranger to exploring new and lucrative business ventures. The Kardashian-Jenner matriarch and self-proclaimed "momager" has handled much of her famous daughters' affairs, which have been meticulously documented thanks to the family's hit reality show, Keeping Up with the Kardashians. From her hand in helping build Kim Kardashian's career to her involvement in her other kids' businesses, like Good American and Arthur George, Kris has built quite the empire for herself and her family.
Chrissy Teigen, on the other hand, has built an empire of her own. Teigen released her first cookbook, Cravings, in 2016, and followed up with Cravings: Hungry for More in 2018. The model also has a line of kitchen supplies, which are available online and at Target. With distinct successes of their own, Kris and Teigen are teaming up for a new business opportunity. 
Keep reading to learn about the surprising line of products the duo is gearing up to launch. 
Chrissy Teigen and Kris Jenner are launching a brand of cleaning products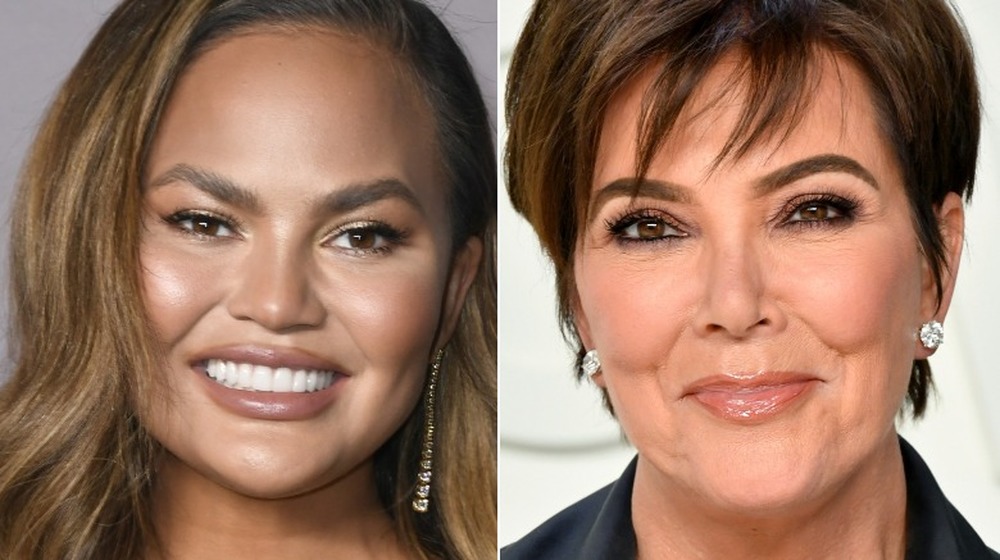 Stefanie Keenan/Getty Images
Chrissy Teigen and husband John Legend have been long-time friends of Kanye West, Kim Kardashian, Kris Jenner, and the entire Kardashian-Jenner clan in general, though it seems that Teigen and Kris are upgrading from friend-status to business partners. According to People, the two are teaming up to launch Safely, a line of plant-powered home cleaning and self-care products. The collection is set to "include products such as hand cream, hand soap, hand sanitizer, glass cleaner, a universal cleaner, and more."
In a promotional video for Safely, Teigen and Kris prove that they're already dynamic and hilarious business partners. "I want my own product line because, honestly, everyone has one already — I even have one," Teigen jokes, before noting that she's excited to have "the branding master herself, Kris Jenner" on board. Kris then quips that she hopes Teigen's ideas "aren't really dumb," and after some back-and-forth on potential ideas, the two land on their "super-effective, plant-based" Safely products. 
According to People, the prices for the Safely products haven't been announced yet, though the line itself is launching on March 25, 2021. If you've ever wanted to clean your house like a Kardashian or moisturize like Chrissy Teigen, then Safely may be the perfect product line!