Kanye West And Kim Kardashian Are Doing Much Better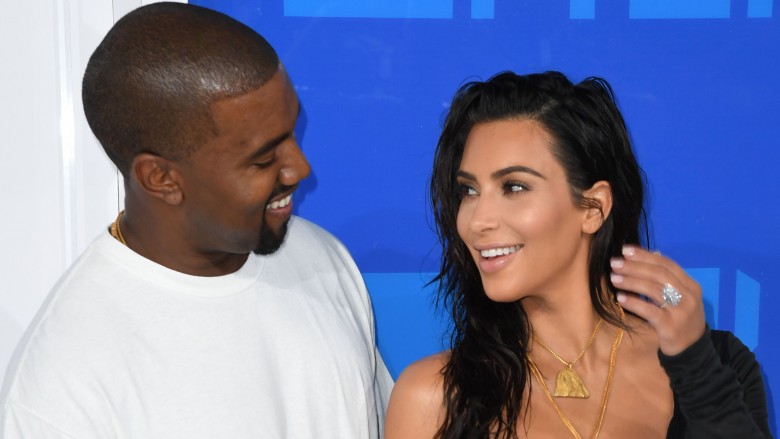 Getty Images
Kanye West and wife Kim Kardashian are finally getting back to normal.
West's trainer, Harley Pasternak, who was present when the 39-year-old rapper had his psychotic emergency in November 2016, told Us Weekly that West is on the mend (via the Daily Mail). "I've been working with Kanye for 13 or 14 years. He's really a fit guy...Kanye's active. He's exercising. He's eating well and he's got a great family. But he's really a creative person. We would go on these walks and have great conversations about music and architecture."
Another source told People that after visiting his mother's grave with Kardashian and the kids, "Kanye is doing much better...Kanye still doesn't have closure about his mother, and I don't know that he ever will. [Her death] was unexpected, and he had no time to prepare for it. When the anniversary comes along, it's like the wound is reopened. Some years, he does okay in managing it. Other years, not as much. This was a year where things went off the rails." The source added, "He has worked out every day and is taking care of himself. Kanye seems much better mentally. He is sleeping better and seems much healthier."
Kardashian, who has kept a low profile since being robbed at gunpoint in Paris in October 2016, made a triumphant return to social media this week. TMZ reported that when she reappeared online, she dropped the "Kardashian West" from her moniker, leaving only "Kim," in a supposed effort to be a one-name celeb akin to Madonna or Cher. The tab said she reverted back to her old style as followers grew nervous about the state of her marriage. The reality TV queen then posted several images of herself with her kids: Saint, 1, and North, 3, on Twitter and Instagram.
Not only are Kardashian and West doing better individually, they've also reportedly regained their footing as a couple. An insider told People the holidays didn't start out great, but got better. "They were focused on making it a fun Christmas for the kids. They hang out with the kids, but are not really getting along otherwise." A week later, a source told People, "Kim and Kanye spent New Year's Eve together with the kids...He and Kim are getting along better. Things are looking better for the new year."